If you're anything like us, you probably consume a lot of airsoft content on YouTube. And why not?
Watching gameplay videos always gets us pretty pumped and eager to get back out onto the field.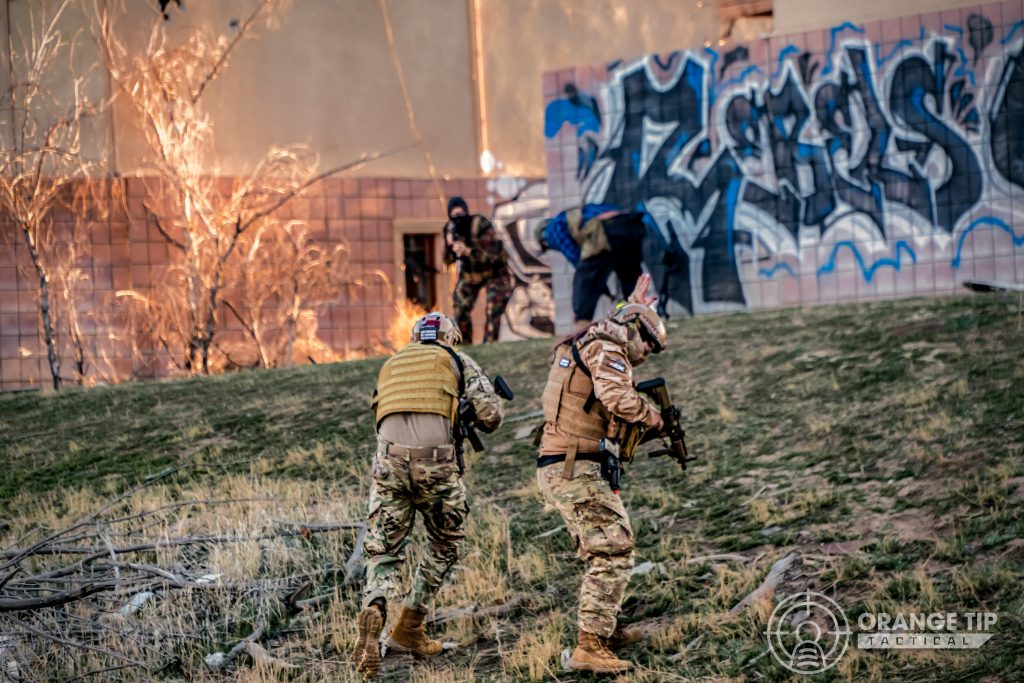 Once constrained to a handful of elite few, there are now tons of high-quality channels putting out engaging gameplay content — no matter the game style.
With that said, we figured we'd put together a list of our favorite airsoft YouTubers to help you dive down the video rabbit hole.
Best Airsoft YouTubers
1. Jet Desertfox
The Desertfox himself!
If you've played for any length of time, you've probably heard of him. He's also one of the longest-running "professional" players around.
Jet's channel does a fantastic job of showcasing many different types of gameplay and the versatility of airsoft as a whole.
From fast-paced CQB speedsoft games to long-range sniper killcam compilations at milsim events, one of our favorite parts of Jet's channel is that he's actually good at airsoft. You won't be bored!
2. Novritsch
If you've ever seen footage of airsoft sniper gameplay hosted on a non-airsoft website, it was almost certainly a Novritsch compilation.
That's just how good the dude is at sniping — even the normies love it!
Novritsch is legitimately a fantastic airsoft sniper, and the content he produces is top-notch.
These videos give you a true sense of the fieldcraft required to make an excellent airsoft marksman work.
A good airsoft sniper should have a rifle to suit his or her particular needs…but many folks underestimate the stealth, stalking, and athletic ability that really kick a mediocre sniper up to the next level.
He's also got his own line of guns and gear!
3. Unicorn Leah
One of the most unique channels in the airsoft world, Leah offers a good mix of silly pickup game fun and psuedo-realistic faux war journalism filmed from the roleplayed POV of a war correspondent.
She embeds in the front lines during some of the more hardcore milsim events.
Have you ever thought you'd be sucked into what is essentially airsoft fake news? You will be!
The utter surreality of the insurgency events captures this aesthetic perfectly, as what is essentially a third world war is shown to be kicked off by an attack on a gay wedding in Chechnya.
No really. Go watch it.
4. Airsoft Alfonse
If you've ever wanted to watch an inexplicably swole man destroy airsoft nerds with a support weapon while making quiet internet meme jokes to himself…Alfonse is your dude.
The guy's got a unique flair, visual style, and sense of humor that's quite appreciated.
Not super serious, but seriously super.
The smattering of movie clips and weird e-humor is enough to keep even the most ADD-addled mind tuned in, and the videogame style overlays are oddly satisfying.
5. Oxide
Oxide's videos are focused more on multiple POV compilation shots of hardcore milsim events set to obscure Slavic power tracks.
But they have a cinematic flair that complements the dramatic, 40-hour scenario gameplay settings he films them within.
He's produced a series of how-to videos explaining some of the finer points of leadership and platoon-level gameplay mechanics often found at larger milsim events.
There's also plenty of war thunder and other videogame content to keep you busy for a few hours if you've got some time to kill.
Oh, also there's an anime body pillow execution video because, above all else, airsoft is weird.
6. Swamp Sniper
While the name might lead you to believe this is yet another sniper gameplay-based channel, Christopher's content runs the gamut.
While rad long-range kills are definitely a good chunk of the channel, this is the first YouTuber we've run across that's got LARP-based Cowboy-themed content.
Consider us subscribed.
7. Silo Entertainment
This YouTube channel boasts over 5 million subscribers!
Silo Entertainment is chock full of fun and interesting videos.
Want to watch an airsofter take to the skies on a helo? Check. Or see what $11K worth of gear look like? Got that too.
It's a nice blend of game play and entertaining content, so feel free to binge.
8. Airsoft CamMan
Want to take it across the pond? Then head over to Airsoft CamMan and see what this U.K.-based YouTuber has in store.
With loads of gameplay, you can easily fall down the YouTube rabbit hole.
Our favorite part about CamMan's channel, though, is that it's updated on the regular. No waiting years for new content. You can expect to find something almost on a weekly basis.
We can appreciate that kind of consistency.
Conclusion
While this doesn't take on the entire YouTube universe, this list should kill some time whilst entertaining you.
Whether you're after some unique POVs or want to get the low down on gear, we think these channels are great!
Who's your favorite YouTube dork? Post your faves below! And don't forget to check out our How-Tos and Reviews too!