If your gear isn't performing up to standard, neither are you–which is why it's so important to wear a comfortable, quality mask while playing airsoft.
With like, a million and one options on the market, though, it can be hard to know which ones are trash and which ones are treasures.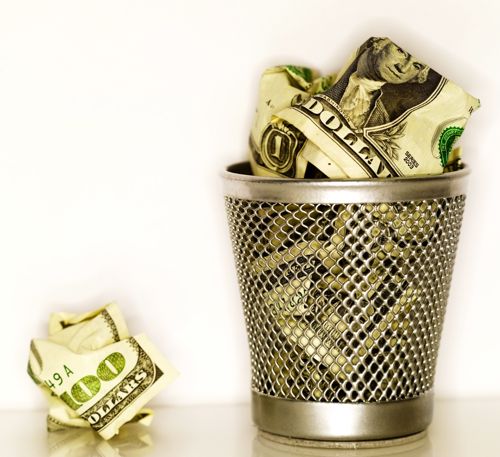 That's why we're breaking it all down for you–what makes a mask worth wearing, what you'll want to consider when buying an airsoft mask, and, of course, our recommendations for the best airsoft masks, from budget to bougie.
Ready to get started? Of course you are!
What Makes an Airsoft Mask Good?
Obviously, looking cool is great, but an airsoft mask does you literally no good if it doesn't protect that pretty face of yours. The entire point of wearing something over your face, even in the hottest, muggiest, ickiest conditions, is to keep it safe from flying BBs, so it's necessary to make sure that your mask is going to stand up to the job.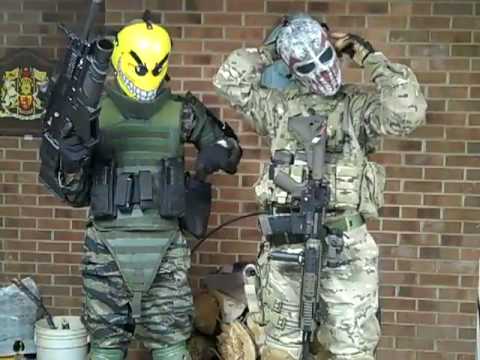 Here are some things to look at when shopping for masks.
Materials
There are two pretty popular materials for making airsoft masks: plastic and steel wire mesh. Each has its benefits and drawbacks, of course, but making a decision on what material you like better will help narrow the field by a lot.
Plastic masks are lightweight and provide solid protection, which means that BBs and fragments can't get through. However, plastic is really, really bad at allowing air to circulate, and every ventilation slit is one more spot where debris can make it through.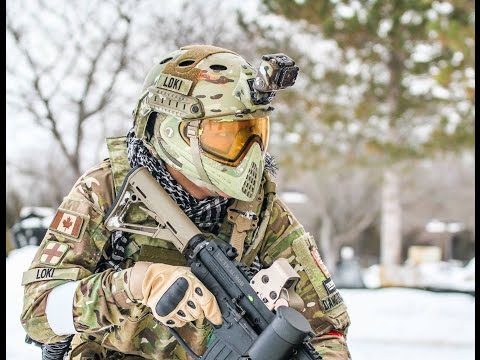 It's worth noting that plastic masks are great at diffusing impacts, though, and will help make sure you don't feel face hits nearly as much.
Wire mesh is also popular since it is so breathable and easy to wear, but the tradeoff is that it isn't a solid surface, so it can allow fragments through if they're small enough.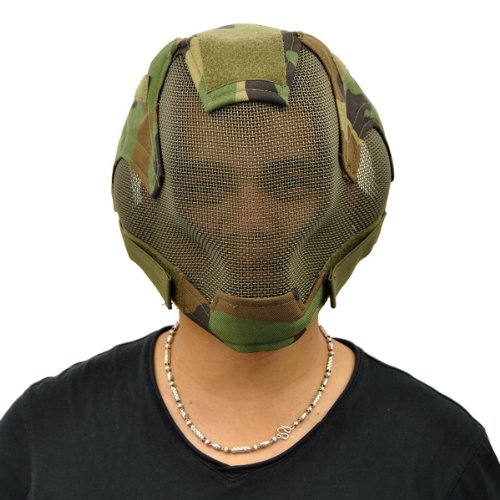 We don't recommend full-face wire mesh masks without a layer of solid plastic over your eyes for this reason. A competitor using cheap BBs can leave you with a face-full of fragments, and you're going to want better eye protection than just the wire mesh.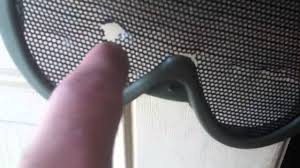 Style
No, we don't mean the way you mask looks. We're talking about the coverage style of your mask. Full-face systems are popular because it's one and done–pull on your mask and your face, eyes, mouth, and often ears are protected.
They can be a little more difficult to position against your stock when shooting, but we think that's pretty worth it when you consider the protection they offer.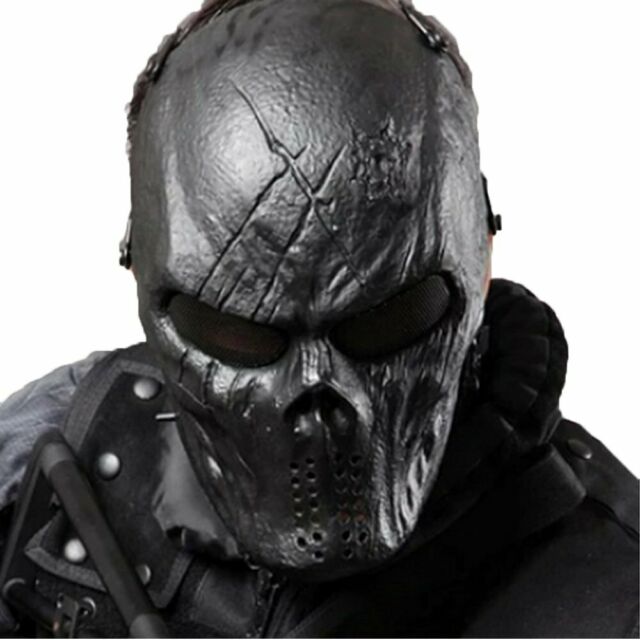 Alternatively, you can wear a half-face mask, which will protect your face from the eyes down, and a set of goggles to protect your eyes. This offers you a little bit more flexibility, especially if finding eye protection is a problem for you because you wear glasses, which is why some players opt for this system.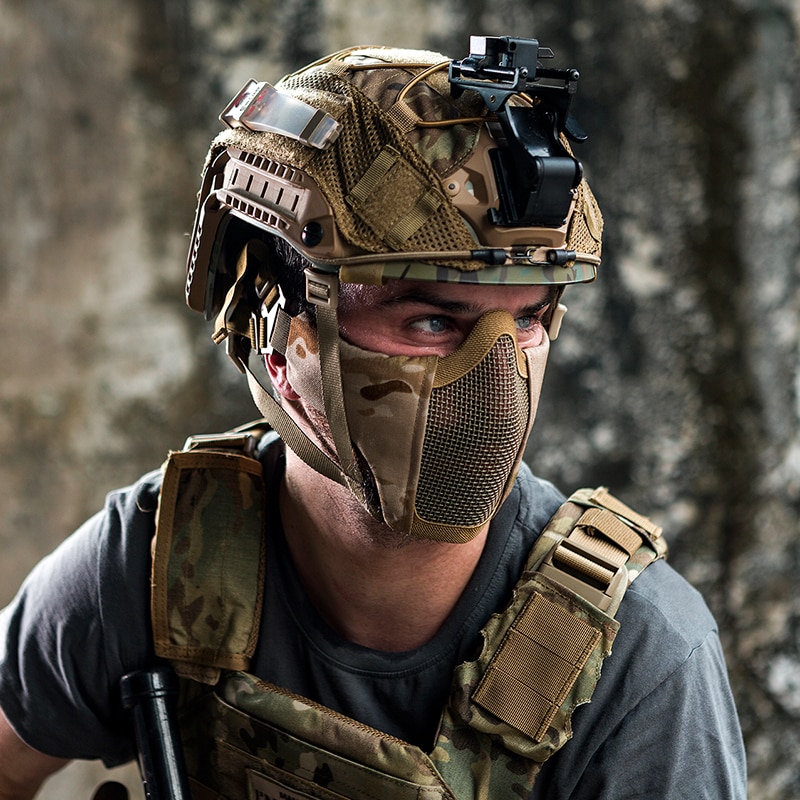 Straps
Keeping your mask on can be a challenge if the straps don't fit you well, and finding the right fit can feel like more trouble than it's worth–which is why you also want to take a peek at the straps on any mask before buying.
Many manufacturers use multiple adjustable straps to secure a mask, which means that you have a much better chance of finding the perfect fit for your face.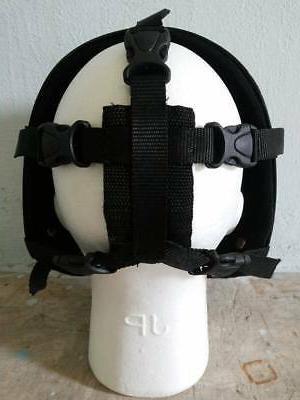 You can find masks with sturdy webbing straps or elasticized straps–which you choose is up to your preferences. Elastic straps can wear out over time, making them harder to fit, and can leave a little too much wiggle room for your mask.
Eye Protection
Ideally, your mask should protect your eyes–or leave space for goggles. Any full-faced mask worth its salt will offer serious eye protection built-in. Remember, you want to make sure there are no gaps between your goggles or eye protection and the rest of your mask, and that everything fits securely.
You'd be surprised at some of the ways that airsoft BBs can get under your mask.
It's also worth making sure that your goggles or eye protection are fog-proof. Nothing is worse than looking out through a steamy window because your face is sweating and your goggles are fogging.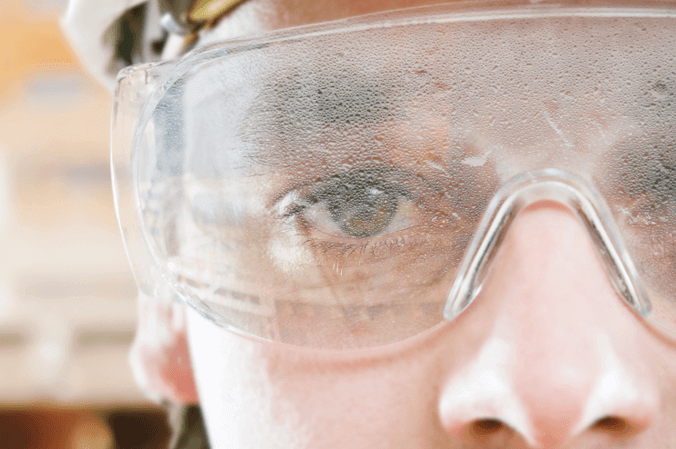 There are lots of anti-fogging goggles on the market, as well as anti-fogging pastes, sprays, wipes, and so on to keep your view clear. Or, I mean, you could just spit in them, but we see where that loses a lot of appeal.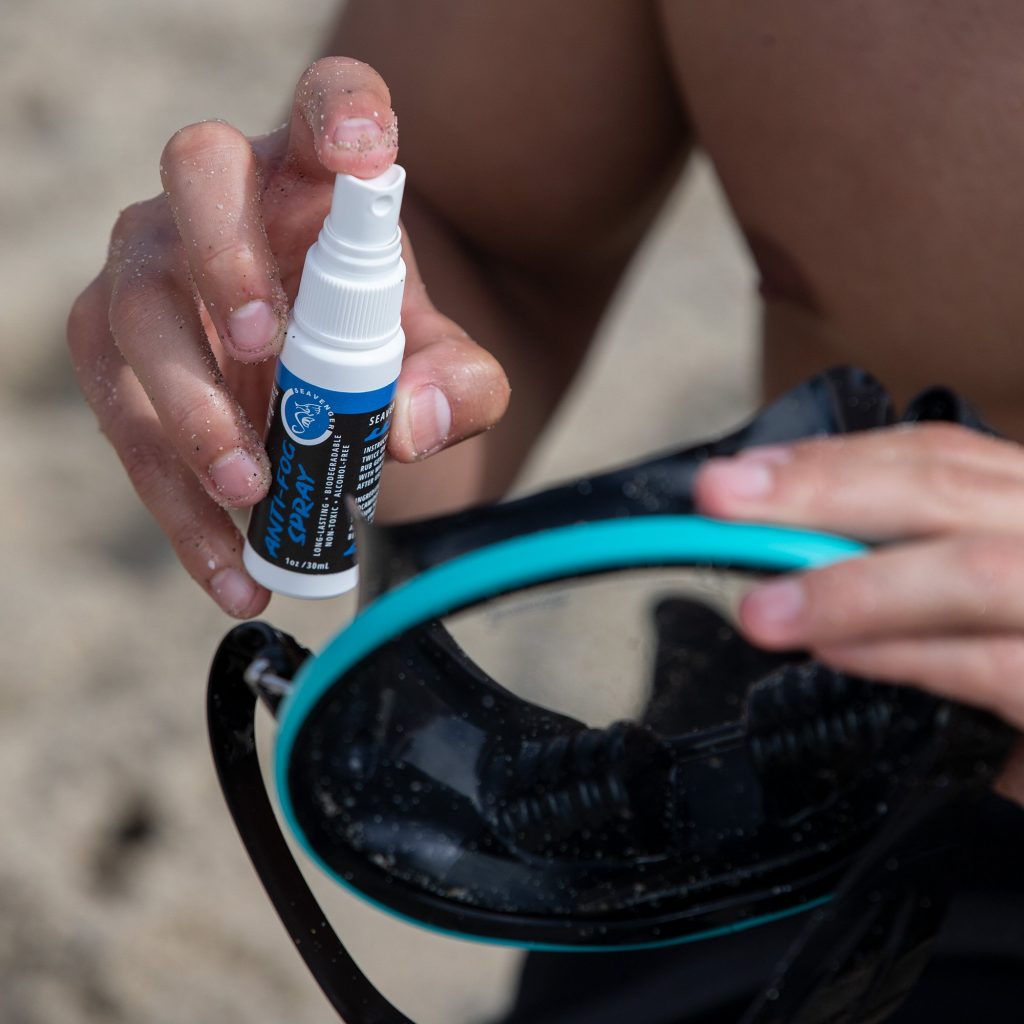 Wire mesh is sometimes used for eye protection in plastic masks, which makes it completely fog-proof since there's nothing to fog up. However, as we mentioned, it can let dust and fragments through, which means it's a lot less protective than plastic.
If you want to learn more about the best airsoft eye protection, we've got you covered!
Best Airsoft Masks
Let's get started with a mask that has great professional features at an entry-level price: the Valken Annex MI-7 Full Face Mask. It's a mask designed to take any level of abuse without breaking the bank.
It offers full protection for your face and ears, as well as a double-pane thermal lens that is fog-resistant. The lenses feature a QuickChange lens-release system so you can swap them out easily. With an adjustable, comfortable head strap, you can secure this mask to your noggin with no fuss.
This mask also features a dual-layer foam design with dense SBR foam for impact absorption and open-cell foam for comfort and sweat-wicking. The mask itself is high-density injected polyethylene, so it can handle high-speed hits with ease.
Best of all–it's eyeglasses friendly.
Arriving this month from Dye Precision comes an awesomely designed mask that looks like it should cost a lot more than it actually does. The Dye Precision SE Goggle is a brand-new take on full-face protection that uses Dye's anatomic fit, comfort foam, and a sleek one-piece construction for more comfort and more time on the field.
This mask comes with thermoformed double-paned lenses that prevent fogging and distortion–while giving you a 260-degree field of view! The lenses can be changed out in no time flat, thanks to the quarter-turn buckle quick-change system.
The venting on this mask really makes it stand out. Unidirectional venting moves hot, moist air away from your face to prevent fogging and keep you cool. You'll also love how much easier it is to hear what's going on with the multi-ported earpieces.
That means no more risking your ears so you can hear, and no more wondering what you missed from behind your mask.
Communication with your teammates is key to a successful game, and this Tippman Tactical Mesh Airsoft Mask is designed to help.
The wire mesh lower skirt protects your face while also allowing you to clearly be heard and breathe, without trapping heat or humidity. The rubber earpieces are comfortable and cover your ears completely, while still also allowing you to hear clearly.
You'll have a huge, 260-degree field of view with optically correct, fog-free, double-paned lenses, which is about the minimum you should shop for, anyways. The goggles create a full-seal around your eyes, preventing debris from getting in.
The removable visor shades your eyes, but if it's in your way, it's quite simple to remove. This is great for players who like to change up their kits for the situation.
If you want the coolest mask on the field and you're willing to spend the money to get it, the latest from Dye is worth it. The i5 Pro Airsoft Full Face Mask has a bunch of awesome pro-grade features that can help you take your playing to the next level.
Dye is a paintball manufacturer, which means that they design specifically for paintballers, but that doesn't mean that you can't use it as an airsofter. Sadly, the e.Voke communication isn't compatible with airsoft guns (yet?), but there's still a lot of great features besides that one that makes this mask worth a look.
We really love the Heads Up POV camera mount, which lets you mount a GoPro camera to your mask, level with your line of sight for that sweet, sweet POV footage action. Great for airsofters who love to record and share their plays!
You also get more coverage than any of the other previous Dye i-Line of masks, without the added weight or bulk that can happen. It still maintains a lean profile with great comfort and protection.
The strap itself is pretty remarkable, too. Its GSR gear lock system lets you dial in the tension perfectly, and the wide head pad grips the back of your head to distribute the weight comfortably.
It also has rapid change lenses that are anti-fog. The lenses are an industry first–compound lenses offering 290 degrees of perfect optical clarity and protection.
Unfortunately, all that good-guy stuff comes at a bit of a price, but… you get what you pay for.
Full-face masks aren't your thing? We understand that–there's a lot of advantages to half-face masks and full-seal goggles, like better customization and fit. If that's the case for you, why not check out the Matrix Iron Face Carbon Steel "Striker" Gen2 Metal Mesh Lower Half Mask.
This carbon steel wire mesh mask covers your lower face, including your chin, nose, mouth, cheeks, jaw, and ears, while giving you some seriously great ventilation. It's a low-profile design, which makes it much easier to use with scopes and iron sights.
The elastic head strap makes it pretty adjustable and friendly for most faces.
Just don't forget to pair this half mask with a great pair of full-seal goggles!
The WoSporT Tactical G4 System Bump Helmet & Mask has made its mark on some of our other protective gear lists, mostly because it is just too dang cool to pass up.
This full-head system protects not only your eyes, face, and ears, but also the top and back of your head, which can be a welcome addition. You ever been nailed by a 400 FPS BB in the back of the head? Not fun.
It might look super cool–or a little silly, depending on your tastes–but looks ain't the only cool thing about this mask. It also is constructed of wire mesh, so you get the breathability of wearing nothing with all the protection of a steel mesh screen.
Most importantly, it features a carbonized polycarbonate lens, which means that our concerns about shrapnel getting into your eyes are much, much relieved. It's still not a full-seal mask, but it's a lot better than mesh alone.
Side Picatinny rails let you attach cameras, lights, or other accessories to the side of the helmet with ease.
All in all, it's a pretty cool helmet that offers a great balance of comfort and safety.
Conclusions
When it comes to protecting your face, it doesn't pay to be cheap–but that doesn't mean you can't still find affordable face protection!
If you're shopping for a new airsoft mask, you can't go wrong with full-seal eye protection, no matter how much the mask wraps around your head. It's always better to err on the side of caution, especially when it comes to protecting something as fragile as your eyes.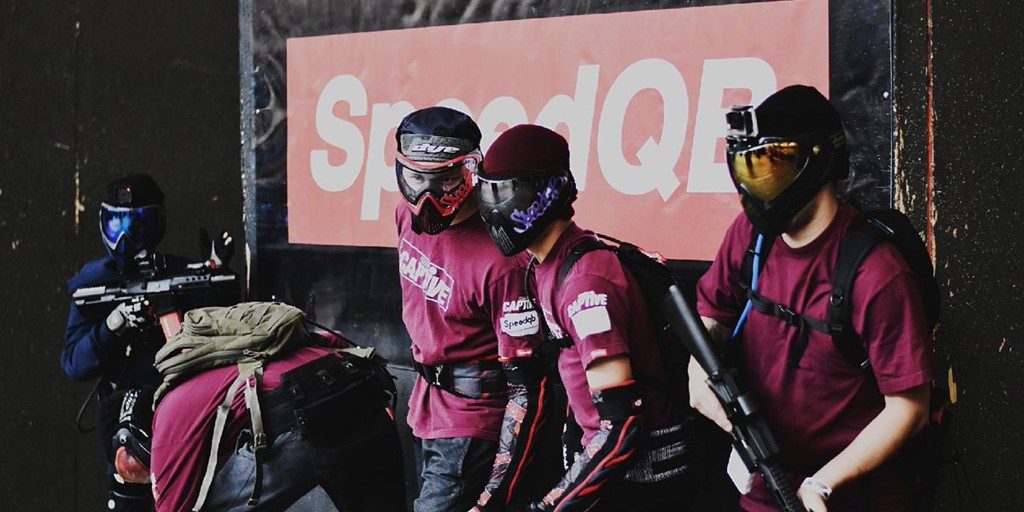 Did your favorite mask make the cut? Do you have another favorite mask you'd recommend? Let us know in the comments below! Play it safe and check out more essential airsoft safety gear.