No matter where you play, it never hurts to stick to the classics.
The M4 carbine is perhaps one of the most iconic service rifles of the modern era, having equipped a good portion of the Western world and NATO country's armed forces since the mid-nineties.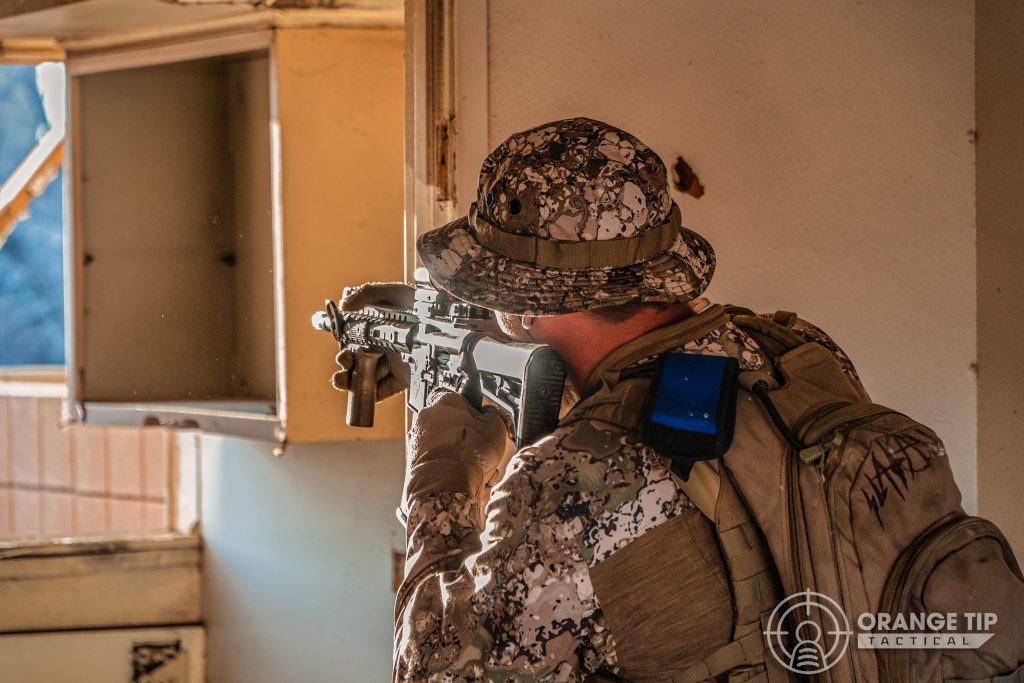 As you might expect, there are also an absurd amount of airsoft derivatives of the extremely modular carbine, and for good reason!
The M4 and its many variants are extremely configurable to serve a huge variety of roles, and their airsoft counterparts are no exception. The airsoft M4 is by far the platform that enjoys the largest selection of aftermarket accessories, both inside and out! Whether you're looking to trick out the guts of your AEG or dress it up with lights, lasers, sights, grips and more, the M4 in general is going to give you a vast sea of choices to do so.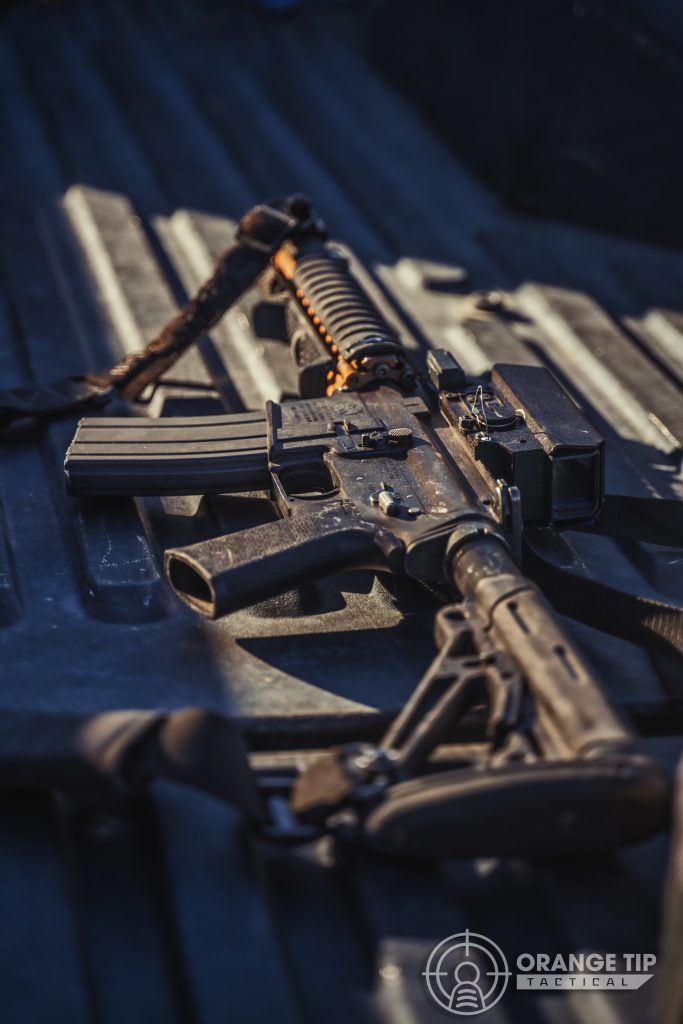 Ready to check out some of our personal favorites? We've assembled a smattering of the best M4-type AEGs currently on the market with an emphasis on performance, reliability, and affordability. No matter what your budget might be, we've got something for you.
Let's go!
Summary of Our Top Picks
Best Airsoft M4 AEGs
1. Tokyo Marui Colt / Daniel Defense MK18 Mod 1 NGRS AEG
Tokyo Marui is one of the oldest manufacturers still in the airsoft game today, and their legacy is one of absolute quality. The TM MK18 Mod 1 NGRS falls right in line with this legacy.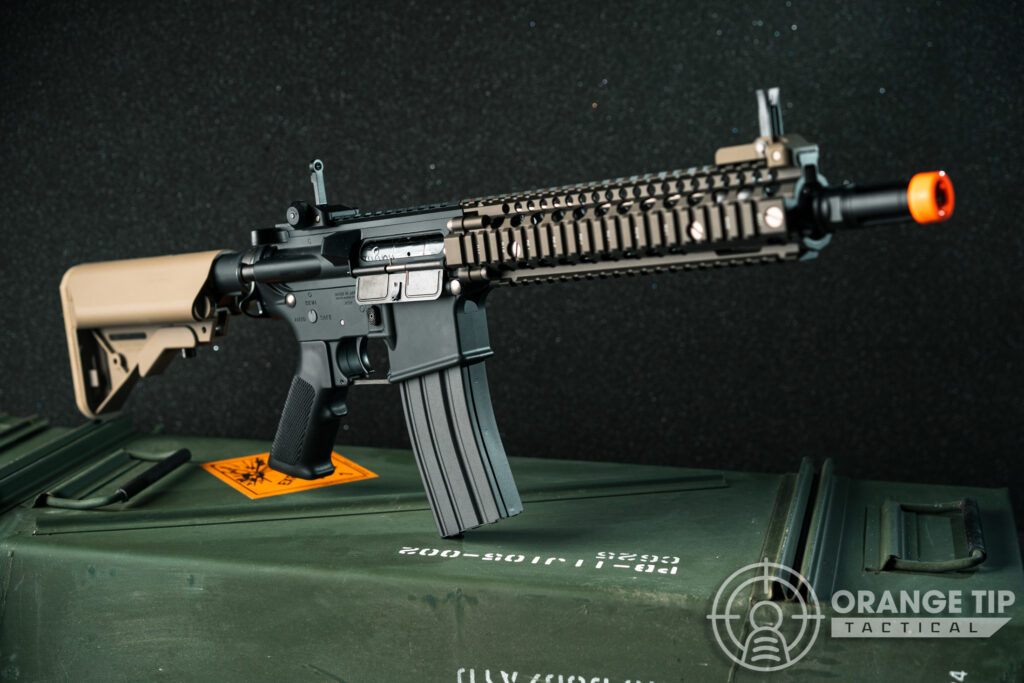 Marui guns on average are built and assembled with a level of workmanship and attention to detail not often replicated in even other top-tier AEG manufacturers–and enthusiasts often joke about the infamous Marui "gearbox fairies" that are released when an individual attempts to tinker with their own AEG's guts, as it's nearly impossible to get it performing as well as it did straight from the factory! (har har!)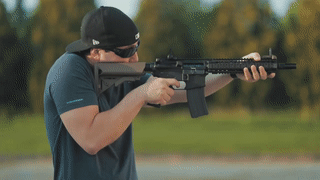 While the FPS may be a bit low on the face, this is typical of most Marui guns, as they usually cater to the domestic Japanese market. Fear not, however, as the gun is fully upgradeable internally if you want a bit more performance in the long run. The gun's receiver features licensed Colt trademarks and an amazing replica of Daniel Defense's Mk18 rail, if you're a stickler for details, and its crane stock makes it a configuration identical to what many SOCOM units might be issued. (Milsim nerds, we're looking at you!)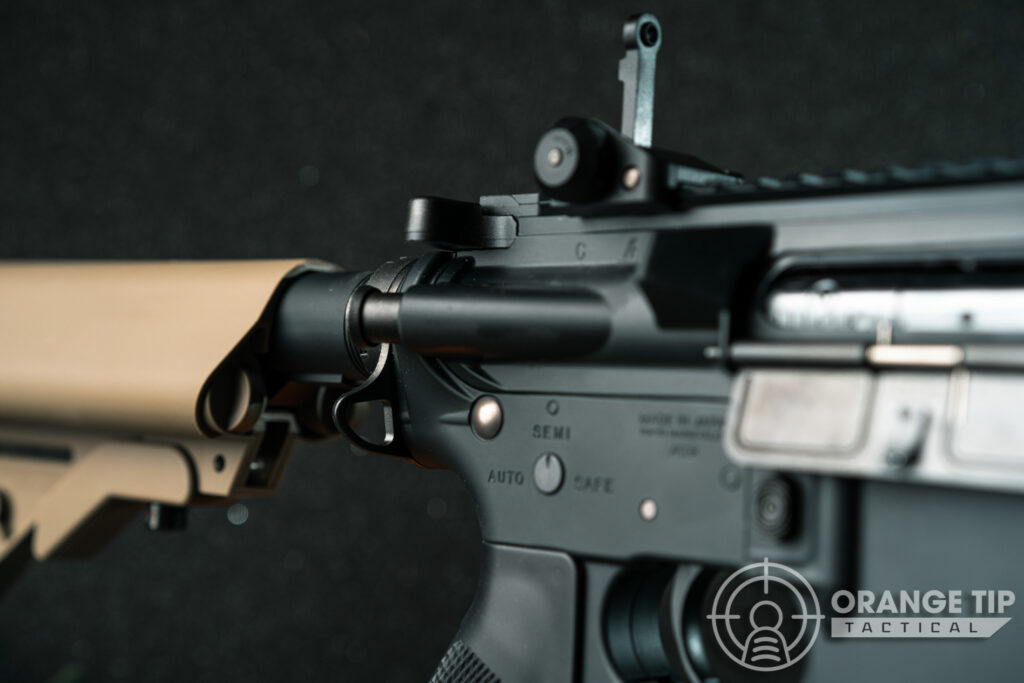 TM's faithful recreation of SOCOM's standard issue blaster cuts no corners! Featuring Marui's signature Next Generation Recoil System, the TM MK18 delivers satisfying electronically-simulated recoil on each trigger pull without added stress on the internals. Additionally, NGRS-compatible magazines lock the bolt back on the last shot! Rad.
Best for MilSim
799
at Evike
Prices accurate at time of writing
Prices accurate at time of writing
If realism-oriented gameplay with high quality, customizable AEGs is your jam, we'd check out the Tokyo Marui Mk18!
Want to know more? Check out our hands-on review of the Mk18, too!
2. Tokyo Marui Colt Licensed M4 CQBR NGRS AEG
Just as robust and featuring the same recoil-inducing NGRS system as its MK18 relative above, the Tokyo Marui CQBR is another option for milsim players that want a reliable platform to use along with Western or NATO loadouts at milsim events. Because if it doesn't look cool, why bother? 😉
The CQBR is a bit smaller than the average M4 carbine, utilizing a 10.5″ barrel to make it more maneuverable in tight spaces. A standard Knight's style quad rail up front gives you plenty of space for mounting accessories, and the receiver itself is ready to accept optics straight from the get go.
While once a rarity stateside due to issues with importation, all Marui's Colt M4 lines are now fully licensed and available through Evike! For the player with an eye for detail, we can't think of a much better way to kick off a Western cool-guy kit 😎
Runner-up MilSim
585
at Evike
Prices accurate at time of writing
Prices accurate at time of writing
3. Krytac Warsport LVOA-C AEG
If high-end performance and high-speed externals are your thing, Krytac might be your brand. Coming straight out of the box with some pretty substantial internal upgrades, Krytac LVOAs are going to be hitting right near 400FPS stock–making them excellent for field play!
Featuring 8mm ball bearings, a MOSFET to protect your trigger contacts, a gearbox shell with cutouts to allow for lubrication on the fly, a quick change spring, a lightweight piston and rock-solid gears, Krytac AEGs place performance ahead of all else–and it shows!
Externally, the LVOA-C sports a licensed Warsport rail for mounting accessories with the addition of rail panels where you need them, and a slim handguard where you don't–truly low profile!
While Krytac rifles are a bit pricey, they're definitely worth the cost of admission for both the experienced player looking for a sturdy upgrade platform, as well as the casual player looking to jump into some seriously high performance straight out of the box!
Most Versatile
450
at Evike
Prices accurate at time of writing
Prices accurate at time of writing
4. Krytac Trident SPR
Looking for that signature Krytac 'oomph', but don't necessarily need the fanciest front end? No worries!
The Krytac Trident SPR is an in-house design that gives you a keymod rail up front, the same internal performance as the LVOA up top, and comes in a package that features 10 mid-capacity magazines! While the 300 round High Capacity magazines found on most M4 type AEGs are nice–they do have a tendency to rattle around, and you obviously need to wind them to produce a continuous BB feed.
While the included magazines each hold 140 rounds a piece, they can feed that 140 continuously with no assistance. Mid caps are great for players who don't mind a little sleight of hand to keep the plastic flowing–and with a Krytac's stock rate of fire, flow the plastic shall. 🧙‍♂️
417
at Evike
Prices accurate at time of writing
Prices accurate at time of writing
5. Elite Force CFR M4 AEG
If you're new to the game, being a bit price conscious is likely going to play into your considerations AEG wise. No one wants to dive into the deep end and realize they don't like their airsoft gun, or maybe even airsoft itself, right? (Yes, we've seen both).
Enter the Elite Force CFR M4! Utilizing a lightweight but polymer receiver, full-metal rail for accessories, and reasonably upgraded gearbox with an electronic trigger, the CFR delivers some pretty decent performance for the price! Hitting right around 400 FPS out of the box, the CFR is a great idea for entry-level players looking to get their feet wet in an out-door, medium-range environment without too much wallet pain.
Sound like you? Consider snagging one!
Budget Pick
209
at Evike
Prices accurate at time of writing
Prices accurate at time of writing
6. Elite Force HK416-A5 AEG
However, Elite Force certainly doesn't cater just to new players–and if you're looking for high-end AEG replicas of real guns from Heckler and Koch, Glock, FN, and more, Elite Force is the brand to peep!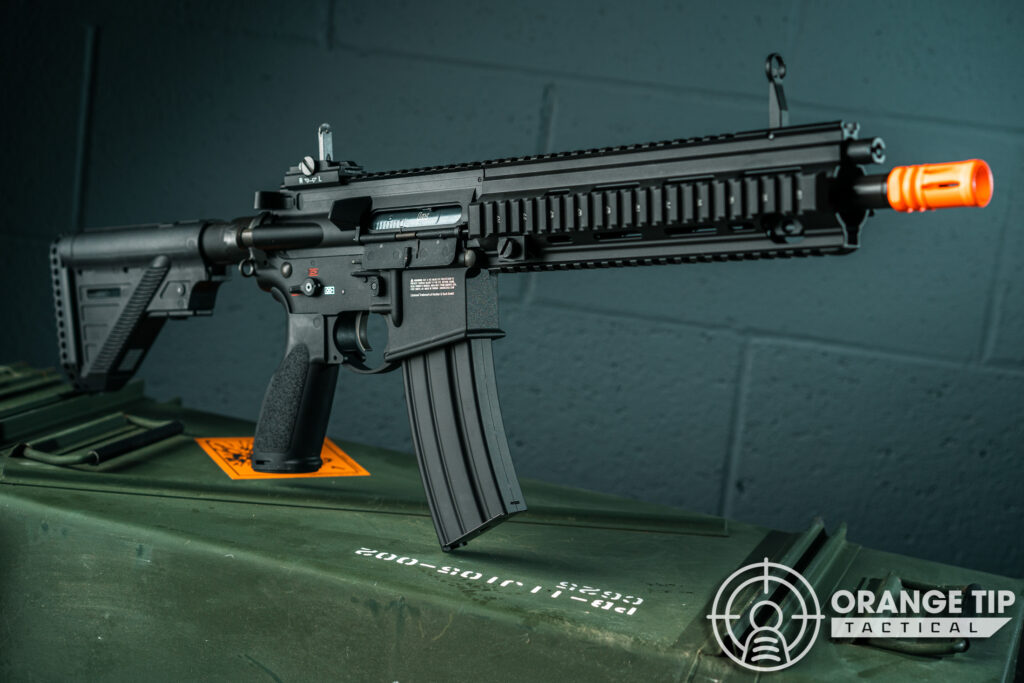 The HK416 is H&K's take on the M4 carbine, and while it's certainly appropriate for the milsim-minded player, the 416's prominence in movies and video games make it instantly recognizable among more casual enthusiasts as well.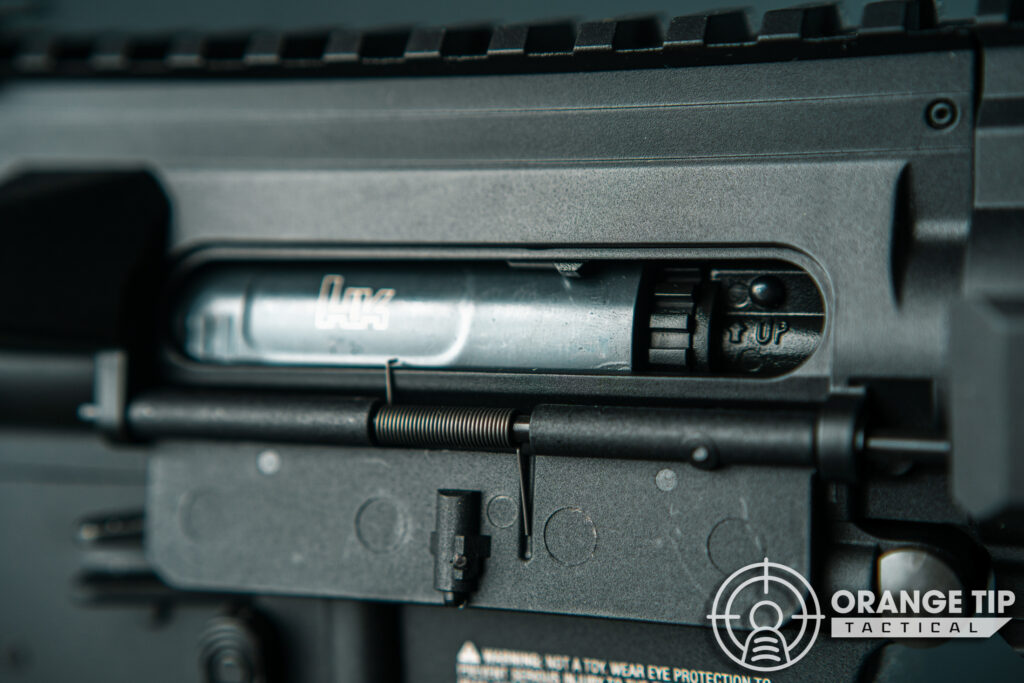 Featuring fully licensed H&K trademarks where appropriate and built on a solid VFC Avalon mechbox, the 416-A5 compromises on neither form nor function, delivering a brutally efficient AEG with some sleek externals that'll be right at home in your closet full of Crye products. 😘
Most Fun
534
at Evike
Prices accurate at time of writing
Prices accurate at time of writing
We've gotten our hands on one just for our in-depth review of the HK416-A5…and we love it!
7. KWA VM4-A1 M4 RIS AEG
KWA was one of the first AEG manufacturers to begin offering a gun that needed very little in the way of internal upgrades to really shine straight out of the box, and we've personally seen their externals take boatloads of abuse that might put down lesser brands!
KWA's VM4-A1 RIS is a pretty standard configuration M4 AEG that features KWA's patented variable FPS system, allowing you to tune the rifle between 390 and 440 FPS to make sure you've got the exact performance you need for any given situation.
Beyond that, KWA AEGs are generally Li-Po ready from the get-go, meaning you need not be afraid of the higher stress that can result from using high voltage lithium polymer batteries (like an 11.1v) if you're trying to crank a more crisp trigger response or a higher rate of fire out of the gun.
Compared with an intelligently coiled wire harness that routes through the buffer tube and into the crane stock, allowing you to collapse your gun's stock at will without fear of pinching wires or crushing batteries, and the KWA VM4 is an altogether formidable middle-of-the-road gun that's going to deliver some pretty hot performance and durability for the cost!
344
at Evike
Prices accurate at time of writing
Prices accurate at time of writing
8. KWA KM4-A1 AEG
Looking for that KWA internal hotness but don't mind some stripped-down features? The standard KM4 is a no-frills M4 carbine that, while it doesn't feature the variable FPS of the VM4, is still Li-Po ready and hitting right around 400 FPS stock!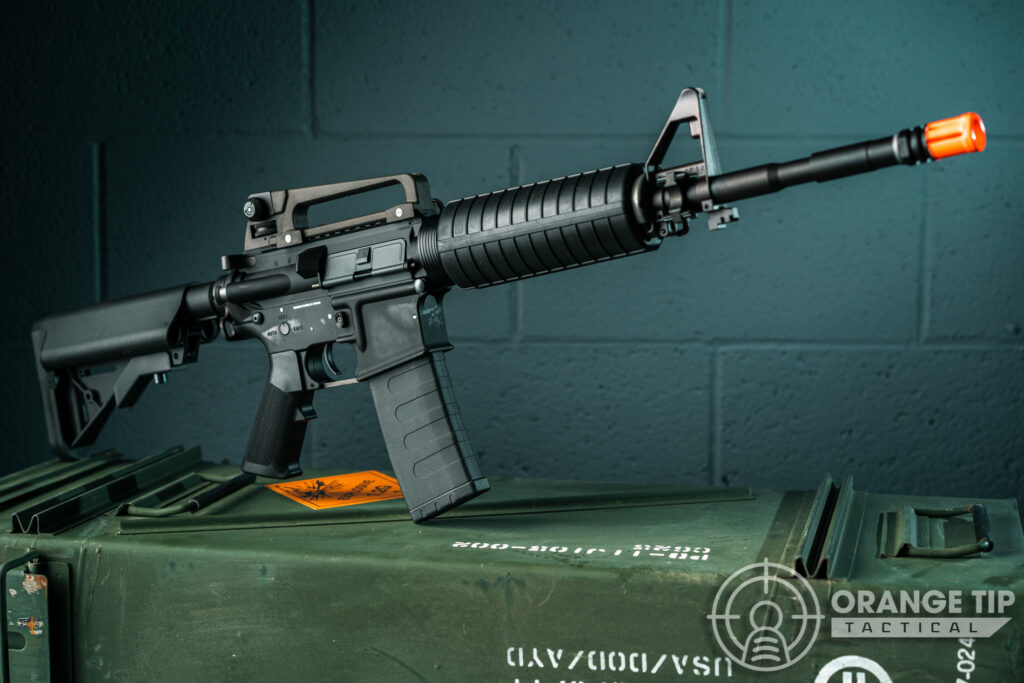 A staple in the armory of the player that puts performance above all else, it can't be stated just how solidly built KWA AEGs are. If A low cost option that's got staying power sounds like what you're looking for, we can't imagine you'll be disappointed here!
Best No-Frills Option
229
at Evike
Prices accurate at time of writing
Prices accurate at time of writing
Interested? Hop on over to our complete review of the KM4-A1!
9. G&G Armament Raider Carbine
G&G's Combat Machine line has been one of the go-to options for entry-level players for years, and their performance is proven. Don't be fooled by the polymer externals–G&G's polymer is durable and impact-resistant, making the Raider 16 carbine a great choice for newer players looking for a mid-range engagement AEG that'll shine in open, field type environments.
Hitting right around 370-400 FPS and including a 450 round high capacity magazine, the Raider Carbine is a great way for newer players to stay competitive while still getting a feel for the game overall, and although the gun doesn't come with a battery or charger, you can check the package deals on the page above if you'd rather snag everything in one go!
As it stands however, a lightweight polymer M4 with and integrated rail for accessories and some game-tested performance for ~$165? If you're just starting off, you might be foolish to look elsewhere!
193
at Evike
Prices accurate at time of writing
Prices accurate at time of writing
10. EMG SAI Jailbreak Muzzle
Evike's own line of custom EMG rifles are substantially upgraded right out of the box, whether internally or externally, and their SAI AR-15 with a jailbreak muzzle device is one of the hottest stock AEGs we've seen in a hot minute!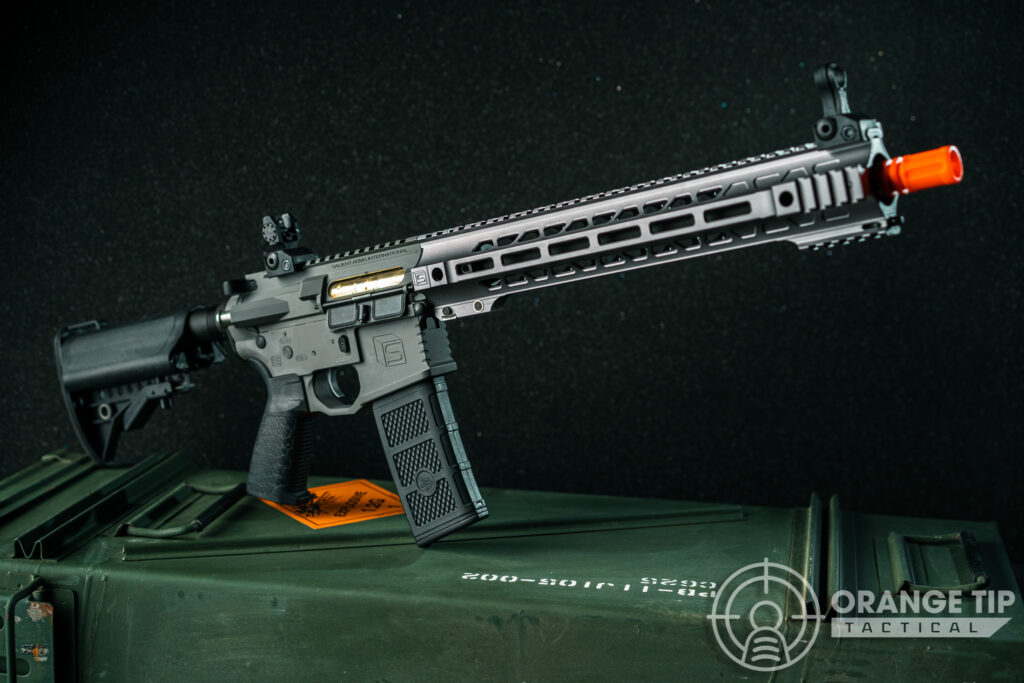 Featuring a signature SAI railed handguard with SAI QD system for tool-less rail changes and removable JailBrake muzzle device, this sleek AEG gives you an attention-grabbing exterior that'll serve admirably as an upgrade platform if that's the route you'd like to take! Turn heads, then shoot them, etc. 😉
400 FPS, Li-Po ready, and some of the highest speed SAI external components on the market? Yes, please.
486
at Evike
Prices accurate at time of writing
Prices accurate at time of writing
Lookin' for that full SAI Jailbreak review? We gotchu, boo. We gotchu.
11. EMG DD 12″ Milspec Brown
Like the look of the Block 2 style M4, but maybe aren't ready to step into the world of Marui recoil systems? EMG's gotcha covered!
The fully licensed DD MK18-esque AEG sports a Daniel Defense stamped receiver with a 12″ DD rail, perfect for mounting lights, lasers, grenade launchers and more. Additionally, the gun's fitted with G&P's top of the line i5 gearbox, meaning that you're getting some incredible performance on top of those sexy Mk18 externals!
Li-Po ready and featuring a built-in MOSFET, G&P 140 motor, and a quick swap spring function, the EMG DD12 is the perfect M4 AEG for those whom money is not an object – but let's just say it's money well-spent!
585
at Evike
Prices accurate at time of writing
Prices accurate at time of writing
12. EMG Colt Licensed Block 2 M4
That being said, if you don't need the insane stock performance of the fully upgraded EMG below, but still want that Block 2 M4 look, EMG's also got a slightly more stripped-down version here!
Standard EMG performance, rock-solid DD accessories, and internals that'll make a great upgrade platform but also perform well enough on their own–what's not to love?
349
at Evike
Prices accurate at time of writing
Prices accurate at time of writing
Conclusion
M4s are well-beloved on battlefields around the world, including the airsoft field. That means that there are plenty of choices out there, ready to suit any budget imaginable–including yours!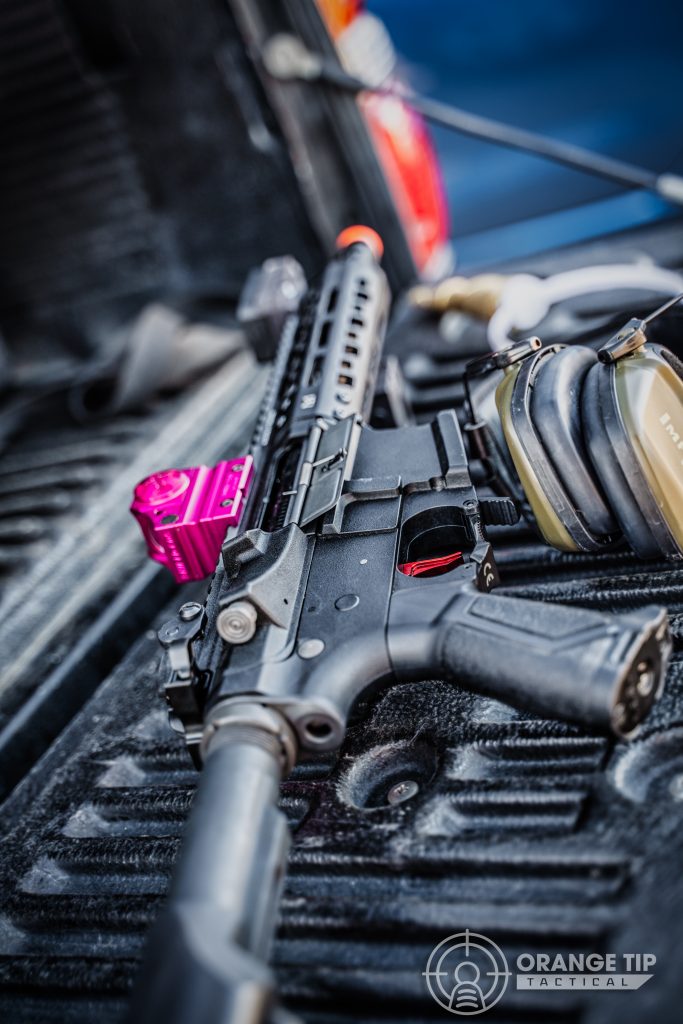 Any of the guns on these list will do well for you, whether you're a beginner, looking to upgrade from your first gun, or are looking for something that will take you to the next level.
Which M4s are you eyeing? Own any on our list? Any you'd add? Share with us and your fellow readers in the comments section below! Check out the Best Airsoft Guns for Beginners, too!