Looking to cut through the BS and get out on the field as fast as possible? Whether you're new to airsoft as a whole or are trying to rope your friends into being a dork with you, we've assembled a basic list of some of our favorite AEGs and gas pistols for beginners!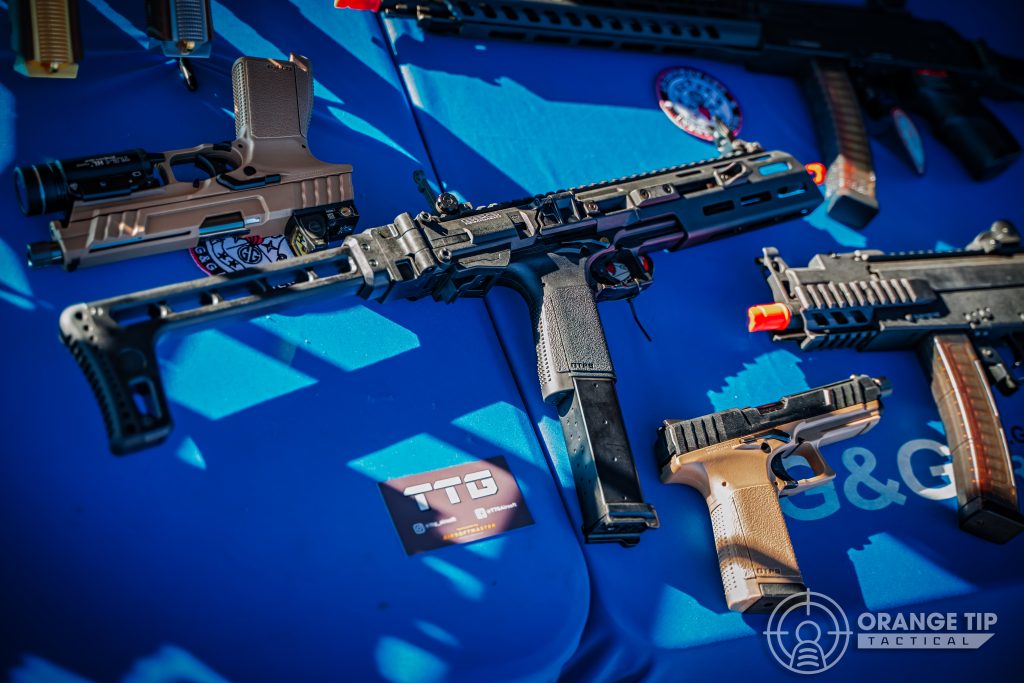 Both affordable and providing performance that'll keep your plastic slinging competitive, the options below of been hand-picked for their reliability and ease of use.
What're you waiting for?
THE QUICK LIST
What Constitutes a "Beginner" Gun?
Wondering whether this article's for you or not? No problem!
In general, we consider a beginner to be someone just getting into the hobby of airsoft.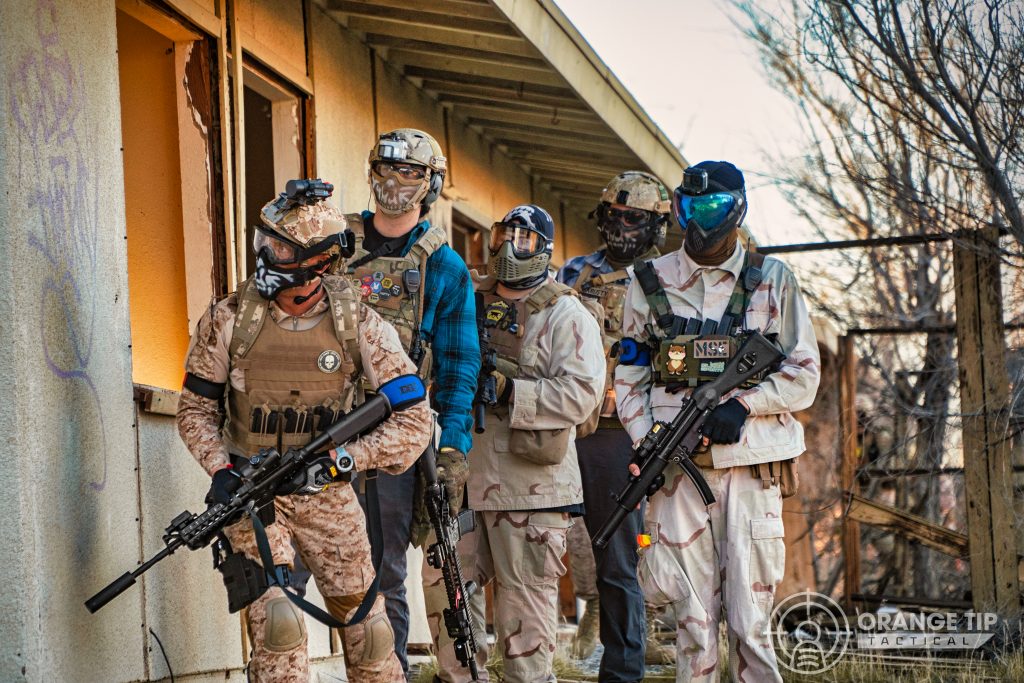 Maybe you've played with some lower-tier guns in the backyard with friends for quite some time, or maybe you're new entirely — this guide is aimed at giving you some beginner-friendly options that are going to get you out on the field and playing with others with as little fuss as possible.
We know that throwing down the big bucks for a niche hobby you might have never played is asking a lot, and so we've done our best to take both cost and reliability into account. Hopefully, the end result is that you wind up with an AEG or gas pistol that'll let you get a taste for what playing airsoft against others is like without dropping a small fortune to do so.
Best Airsoft Guns for Beginners
1. Colt Licensed Full Metal M4A1 Carbine AEG
A full metal M4 with licensed Colt trades for under $200? That's right!
OEM'd by JG and featuring pre-upgraded internals; this M4's an absolute sleeper hit. Hitting right around 400 FPS or so, and with an included battery, charger, and 300-round high cap magazine, this package has got everything you'll need to hit the fields ASAP! (Minus BBs, of course)
If functionality, performance, and affordability are what you're looking for, you'd be hard-pressed to do much better. While the externals are pretty bare-bones and basic, the common parts compatibility of the JG M4 means that you can trick the gun out to your heart's content down the road and add as you go–making it a winner in our books!
2. G&G Combat Machine CM16 SRXL
On the flip side, if you'd rather spend a little bit more and snag a gun with some external upgrades right out of the box, look no further! G&G's Combat Machine line has been one of the go-to options for entry-level players for years, and their performance is proven.
Featuring a Keymod rail that runs nearly the entire length of the barrel and coming in right at ~400 FPS, the CM16 SRXL is going to give you a bit more accuracy at range than other shorter-barreled AEGs in the same price range–and while the gun linked doesn't come with a battery and charger, packages are available if you'd rather pick up everything at once!
Don't be fooled by the polymer externals. G&G's polymer is durable and impact-resistant, making the CM16 SRXL a great choice for newer players looking for a mid-range engagement AEG that'll shine in open, field-type environments.
3. KWA USA Full Metal RM4-A1 AEG3 M4 Carbine
A bit pricier than other M4 type AEGs in the lineup, KWA's internal performance for the cost is one of their main selling points! Renowned for their robust mechbox designs, the RM4A utilizes KWA's proprietary AEG 3 internals, meaning that the gun's got simulated electronic recoil and the ability to quick-swap springs to fine-tune your FPS as well.
Need an AEG that'll meet FPS or joule limits across a variety of local fields? Look no further! In addition to rock-solid internals that features a switch life extender that helps protect your trigger contacts when using Lithium Polymer batteries, the RM4's externals are absolutely robust and will stand up to abuse dished out by new and experienced players alike.
For those that'd rather spend a bit more now to snag a platform that'll last for years, this is your gun!
4. EMG Black Rain Ordnance BRO SPEC15
Along that same line of thinking, Evike's own line of custom EMG rifles are substantially upgraded right out of the box, and their BRO SPEC15 is just about the most affordable upgraded off-the-shelf AEG on the market to date! Featuring a one-piece metal hop-up, a high torque motor, CNC gears, and a full-steel tooth rack piston, the EMG line of AEGs delivers beastly performance for the price point.
OEM'd by King Arms, the SPEC15 line comes in a huge variety of lengths and color schemes, allowing you to fine-tune your personal gun to your exact aesthetic specifications. The newly updated in-line MOSFET is a monster, too–ensuring your trigger response is responsive without endangering the electrical components of the gun itself.
For the performance-driven player who's maybe a bit beyond beginner but still not a vet, the EMG line is a few notches ahead of the game.
5. Cybergun Licensed FN Herstal SCAR L
Alright alright, enough with the M4s. We get it.
If you want to snag a gun that'll still be compatible with a huge amount of aftermarket accessories on the largely M4-driven market but doesn't necessarily like the AR-15 platform itself, Cybergun's licensed FN SCAR-L might just be for you!
Utilizing many components found in M4 rifles (like the magazines, among others), the SCAR-L is a great way to stand out in a sea of M4s without relegating yourself to some obscure rifle with minimal aftermarket parts support. Need a high-speed snowflake gun that's not gonna sacrifice performance to get you noticed? We thought so. 😉
6. Cyma AK-105 AEG with LiPo Battery and Charger
Maybe you want to skip the Western guns altogether, da? If you're looking to hit the fields with a Kalashnikov-style AEG instead of anything M4-centric, Cyma is absolutely going to be the way to go!
This full metal AK-105 comes with a battery and charger, 600-round high-capacity magazine, and a full side-folding polymer stuck to make transportation a breeze. Cymas are a decent way to get into the AK game on a budget, offering both durable externals and internals that hid hard straight out of the box and are prime for upgrading down the road, should you so desire.
They're also compatible with a whole host of Russian-style external upgrades to boot!
7. Cyma AKS-74U with LiPo Battery and Charger
Alternatively, if CQB is more your game, one can't go wrong with the Cyma AKS-74U!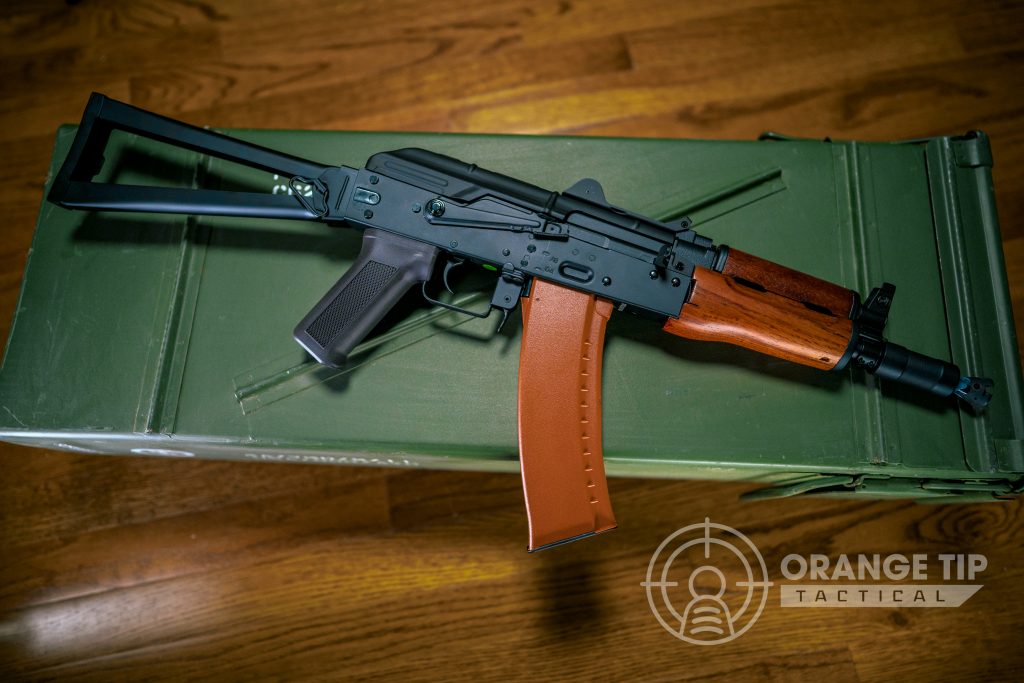 Featuring the same stamped externals as the larger AK-105 above, the AKS-74U is going to excel in the tight spaces and door entries often found in indoor airsoft CQB.
Couple the maneuverability of the tiniest AK with a 600-round high cap magazine and a LiPo battery and charger combo, and you're set to play some seriously high-speed, close-up BB gats. 😎
8. JG Full Metal AK47 Dynamic Tactical RIS Airsoft AEG
Or perhaps you're the type of player that wants the aesthetics of a hypermodern AK but aren't afraid of a little bit of Western tactical flair? JG's full metal Dynamic AK47 might be up your alley!
Based on one of the OG tricked-out tactical AK setups from Travis Hayley himself way back in the day, the setup allows you to easily mount accessories to the railed front handguard and replaces the fixed AK stock with an adjustable M4-style buffer tube assembly. Slinging plastic at approximately 400 FPS stock, this AK's no joke for field and outdoor play!
9. Elite Force Competition Line H&K MP5SD6
Perhaps one of the most iconic submachine guns to ever exist, Elite Force's entry-level MP5SD6 is going to absolutely excel in CQB! Featuring a collapsible stock and two high-capacity magazines, the nimble MP5 should meet your local field's FPS limits of ~330-350 FPS easily, ensuring that you've got a maneuverable, lightweight AEG that'll pass chrono no problem.
On top of all of that, it's got fully licensed Heckler and Koch trademarks and the unmistakable HK selector markings for those with an eye for detail!
10. FN Herstal P90
Like submachine guns, but looking for something higher speed than the very 80's-esque MP5? The P90's got you covered!
FN's unique design means that the P90 feeds from the top of the gun's receiver, with magazines fitting flush to deliver an incredibly compact AEG that requires minimal movement and effort to shoulder.
The P90 is ready for accessorizing straight from the get-go with its three Picatinny rails up front, allowing you to mount lights, lasers, and optics that'll give you that much more of an edge – and all fire controls on this AEG are entirely ambidextrous!
If sleek design and formidable performance at a reasonable price are what you're after, we think you'll be happy here.
11. Evike Custom P90 Terminator
HOWEVER…If the stock cosmetics of the P90 aren't quite space-gun enough for you, have a look at Evike's custom Terminator variant!
All of the same internal robustness as the original P90 mentioned above, but with the addition of a drum magazine system that utilizes M4 magazines, a mock suppressor, and even more rails up front.
What's not to love?
12. Cybergun M1A1 Thompson AEG
Vibing with the concept of an airsoft submachine gun, but need a little bit of that old-school cool? Cybergun's M1A1 Thompson faithfully recreates the visuals of America's .45 thrower from WW2 at an entry-level friendly price and with performance decent enough to stay competitive!
While the out-of-box FPS sits right around 360 or so, slap a drum magazine on this bad boy and you'll be in business.
13. EMG SAI Red Hi-Capa Training Pistol
If you're not quite ready for the world of AEGs or perhaps you just need a solid sidearm, Evike's custom line of Salient Hi-Capa based gas blowback pistols should be right up your alley!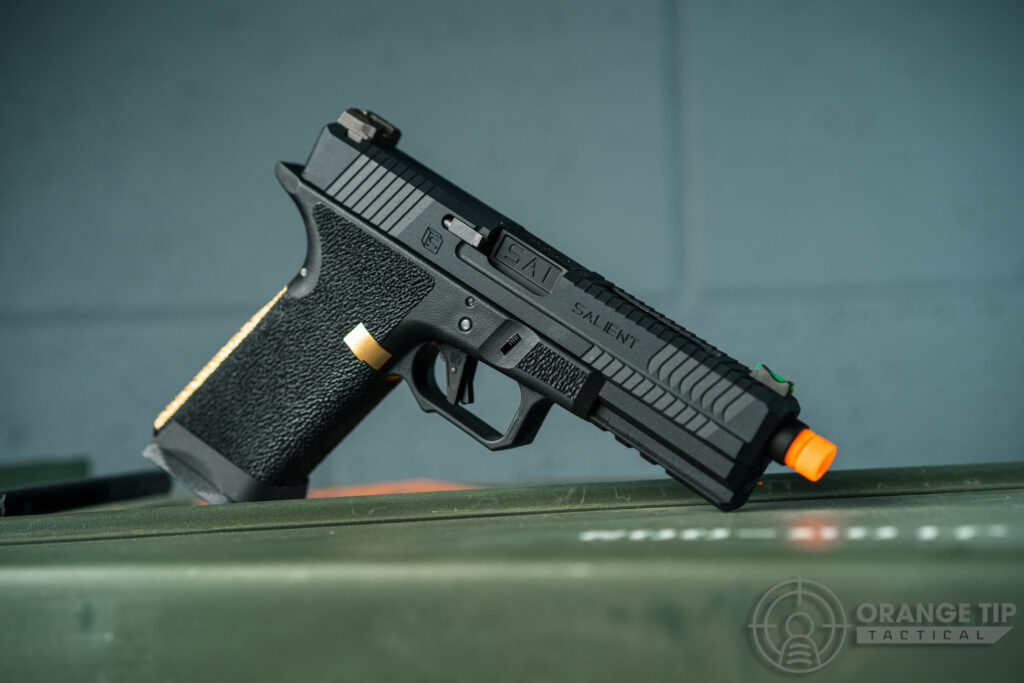 The machined aluminum slide with an injection molded frame means you've got rugged durability without the clunkiness of other pistols, and the gun is offered with magazines that can utilize both CO2 and Green Gas as a power source.
Combine all of this with high visibility fiber optic combat sights, and you've got a truly formidable pistol that'll serve you well as either a sidearm or a primary!
14. KWA M9 Tactical PTP
Long before they began producing stellar AEGs, KWA's bread and butter were GBB pistols that delivered a reliable performance at a competitive price point–and nothing about that has changed!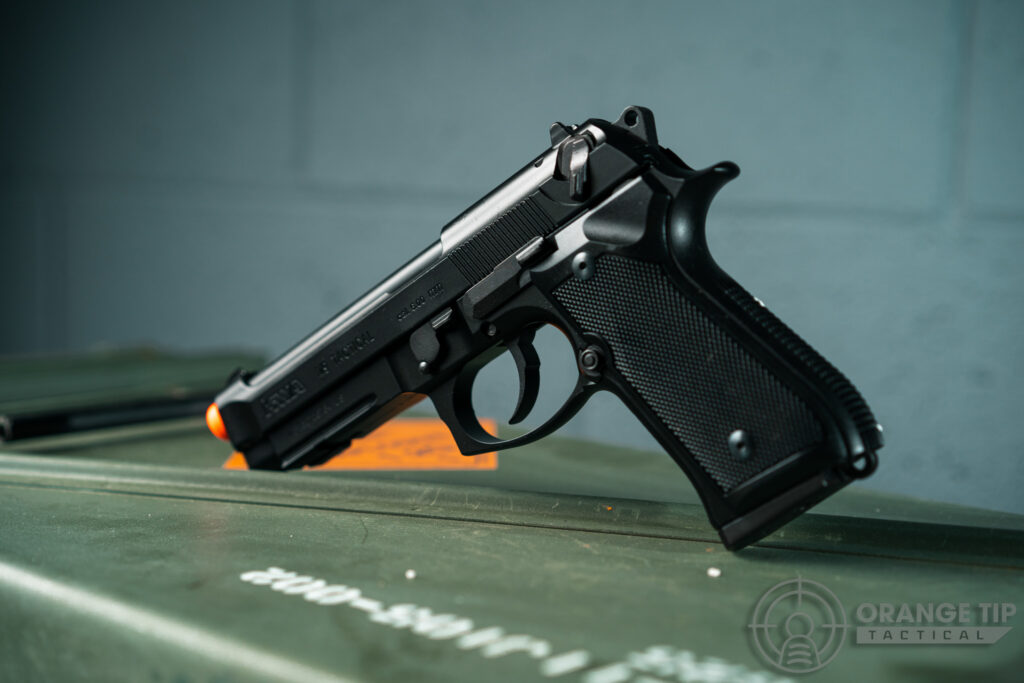 The M9 Beretta PTP apes the signature lines of the M92 with the addition of a front Picatinny rail on the frame for the addition of lights and lasers. The realistic blowback and smooth trigger pull of the M9 PTP make it an ideal GBB for training or game use both, and KWA's signature NS2 technology means that your gas is utilized in the most efficient way possible. An absolute staple in the airsoft pistol roster!
15. Elite Force CO2 1911
Elite Force's 1911 is perhaps the most prolific airsoft handgun on the market, and for good reason.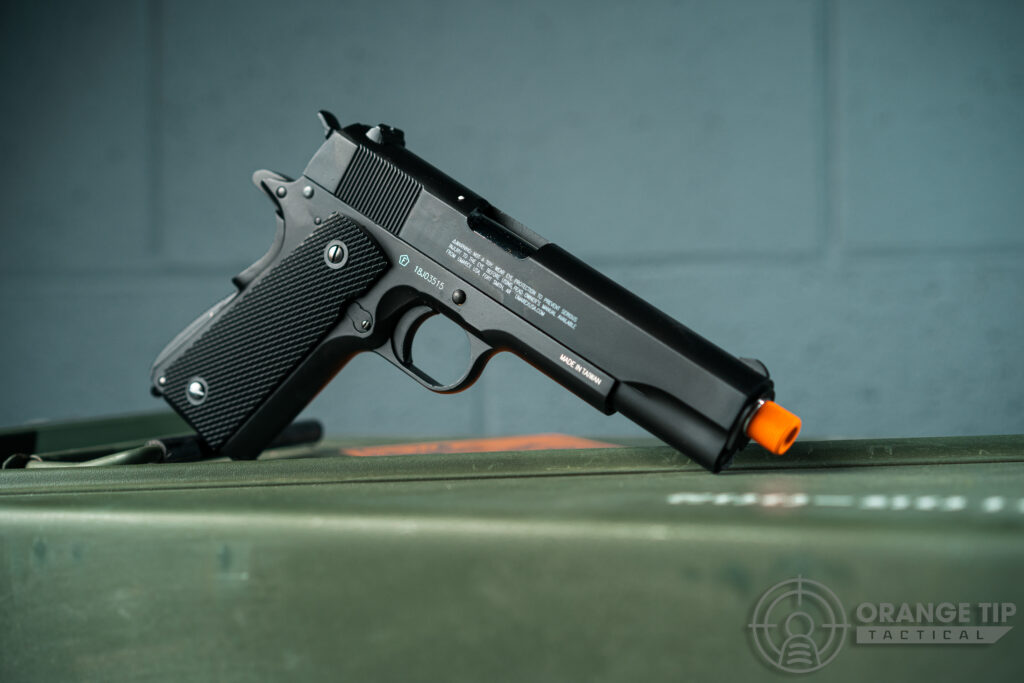 Its incredibly simplistic design means that it'll function when you need it to — and the CO2 magazines mean this 1911 hits hard and delivers sizeable felt recoil to the shooter. The absolute perfect blend of function and realism!
16. Elite Force Glock 17
If you haven't caught on by now, we're pretty big fans of Elite Force here, and their line of Glocks is certainly no exception.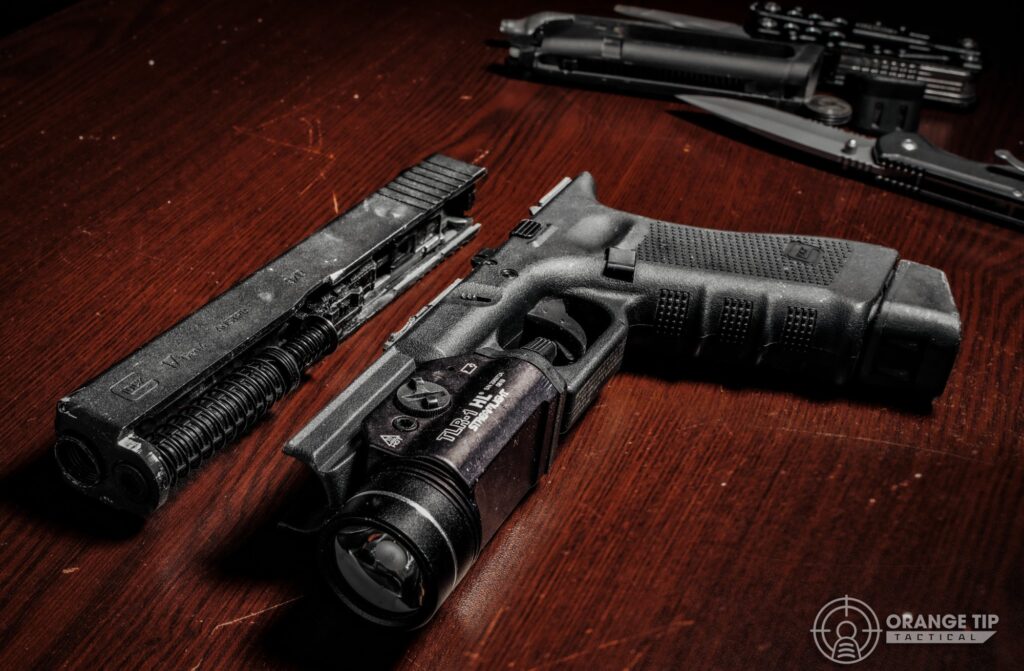 Reliable performance that lives up to the Glock name itself and all of the 1:1 features and controls you'd expect if you've ever handled the real thing. You won't be disappointed!
Conclusion
Suffice to say, if you wanna get a beginner gat or two, you don't have to break the bank to go pew pew.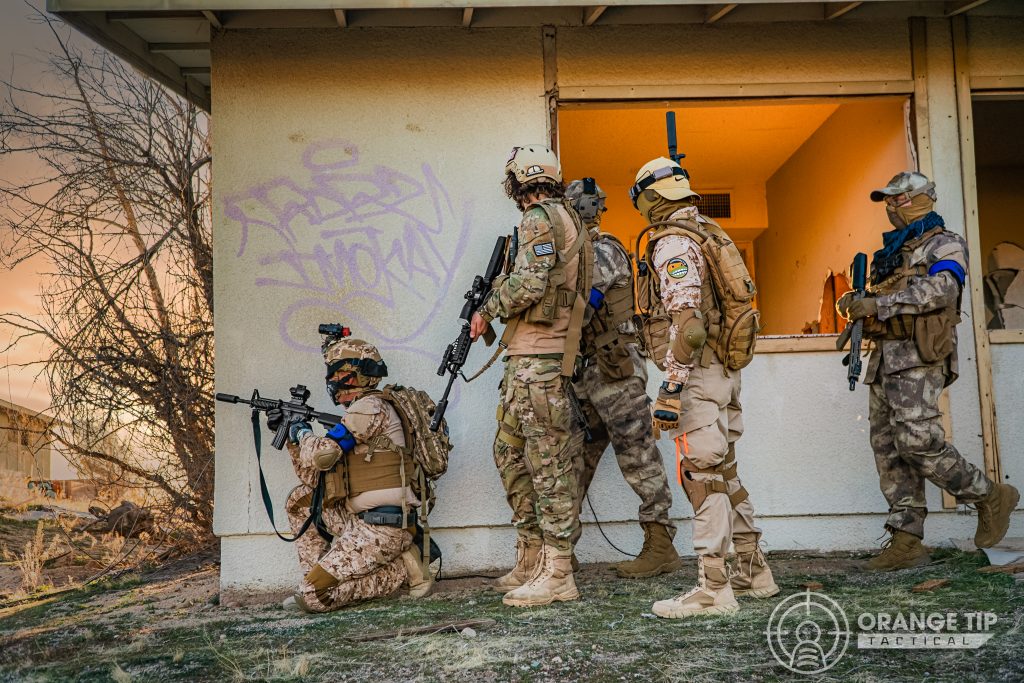 Bad rhymes aside, we think there are a lot of great airsoft guns out there that are perfectly affordable for beginners but won't break down on you, either. Are there ones we missed? Probably, but you can start with any of the guns on this list and know that your money isn't going to waste.
Which guns are you adding to your shopping cart? Any you'd recommend for beginners! Let us know in the comments below! Don't forget to check out the rest of our beginner airsoft series for can't-miss info you'll want on the field!