Airsoft sniper rifles are a thrilling aspect of the airsoft hobby, often inspired by their depiction in action and war films. However, it's crucial to understand that not all airsoft sniper rifles are created equal, and making an informed purchase is key to avoiding disappointment.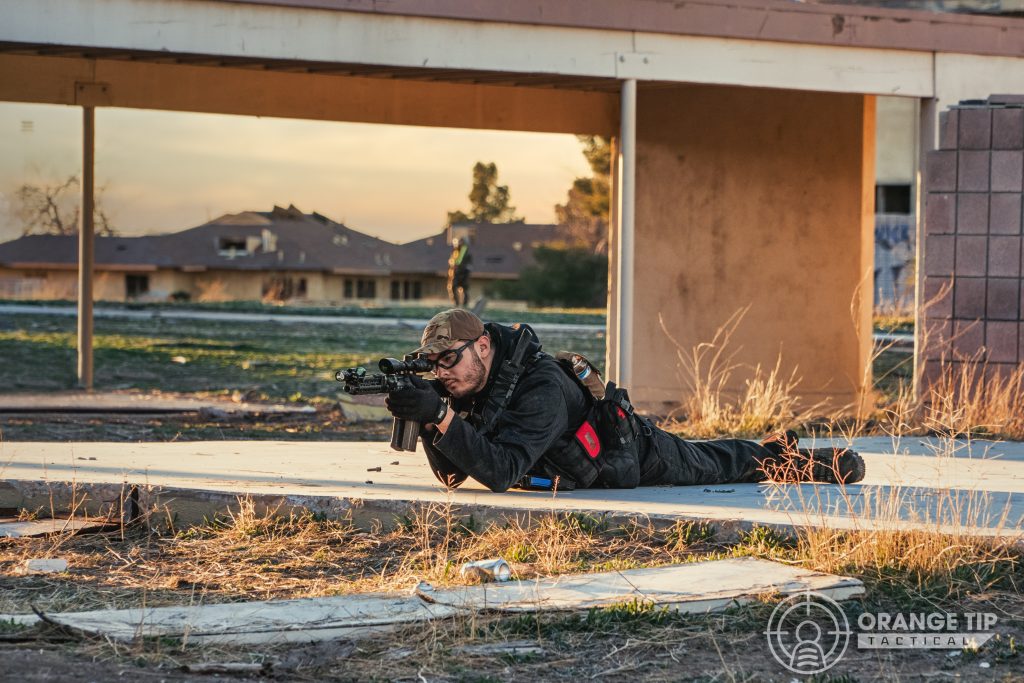 For those new to airsoft, starting as a sniper may not be the best approach. The role demands patience, stealth, and fieldcraft, as you'll be manually cycling your rifle between shots, which can put you at a disadvantage against players with semi-automatic or automatic weapons.
Most airsoft sniper rifles come with a lower FPS (feet per second), but many models are now pre-upgraded. It's essential to be ready to invest in upgrades if you're serious about sniping in airsoft.
Now, let's dive into some of the best airsoft sniper rifles available.
THE QUICK LIST
Best Airsoft Sniper Rifles (Hands Down!)
1. Easiest to Upgrade – JG BAR-10 Spring Bolt Action Sniper Rifle
Pre-upgraded versions: Many come with enhancements such as a full metal trigger box, which can be adjusted for pull and break, providing a custom shooting experience.
Barrel and compression parts: These include a polished aluminum cylinder and a brass cylinder head, critical for maintaining consistent pressure and accuracy.
Mounting options: There are integrated mounts for adding optics and bipods, expanding the rifle's versatility.
Performance: With a firing power of over 400 FPS straight out of the box, it offers competitive performance without immediate need for further upgrades.
Parts compatibility: Shares parts with Tokyo Marui VSR-10, making it easier to find and install upgrades, ensuring longevity and peak performance.
2. Best Mid-Tier – AMOEBA Striker Gen 2 Bolt Action Spring Sniper Rifle
Modern design: Comes with a sleek, contemporary polymer chassis that is available in multiple color options, appealing to players looking for aesthetics as well as function.
Upgradability: Though not VSR-10 compatible, it has a robust range of proprietary upgrade parts available.
Adjustable performance: Capable of using AEG springs, allowing players to customize the rifle's velocity to suit their gameplay.
Capacity and reload: Features a 55-round magazine and a quick and efficient reloading mechanism.
Ergonomic features: Includes Amoeba's short-pull bolt technology and an adjustable stock, enhancing user comfort and shooting stability.
3. Best Budget Option for Newbies – WELL/Shadow OPS L96
Parts compatibility: This rifle has a vast array of compatible upgrade parts, due to its design being based on a classic, widely cloned model.
Iconic design: The thumbhole stock is not only ergonomic but also gives the rifle a distinctive look, reminiscent of popular culture's sniper rifles.
Power range: Offers a robust firing range of 400-450 FPS, suitable for long-range engagements.
Mounting options: Comes with a tri-rail for attaching accessories like bipods, lights, and lasers, enhancing its functionality in the field.
Budget-friendly: It's a good option for players who are cost-conscious but still want a reliable sniper experience.
4. Best for Experienced Airsofters – Tokyo Marui VSR-10 G-Spec
Build quality: Tokyo Marui's renowned craftsmanship ensures a durable and reliable platform that can withstand extensive use and customization.
Customization base: Its lower muzzle velocity makes it an ideal starting point for players who enjoy upgrading their rifles for specific performance enhancements.
Accessory readiness: Includes a standard Picatinny rail for optics and a mock suppressor, giving the rifle a professional sniper profile and added customizability.
Precision shooting: Known for its accuracy, the VSR-10 is a top pick for players who prioritize precision in their gameplay.
5. Best Bullpup – Silverback Airsoft Desert Tech HTI Bullpup Bolt Action Sniper Rifle
Compact design: The bullpup design shortens the overall length without sacrificing barrel length, making it easier to handle and maneuver.
Adjustability: Comes with an adjustable barrel system and hop-up, allowing for precise control over shot trajectory and distance.
Comfort features: The stock has multiple adjustment points, including the cheek rest and a built-in monopod, offering a tailored shooting experience.
Magazine capacity: Uses a 30 round magazine, which is substantial for a sniper rifle, reducing the need for frequent reloads.
Powerful performance: The rifle's strong compression system ensures consistent firing power around 400 FPS, providing reliable performance in various scenarios.
Conclusion
Whether you're just starting or looking to upgrade, there's an airsoft sniper rifle out there for you.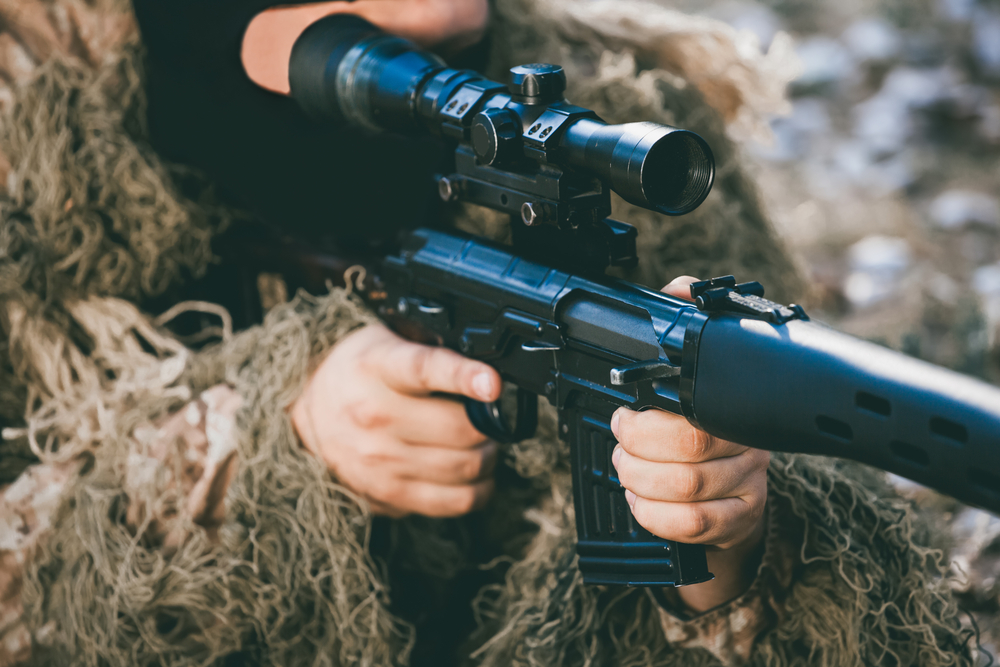 Each of the airsoft sniper rifles above has its own unique features that cater to different play styles and preferences. Whether you're looking for out-of-the-box performance, extensive upgradability, or a specific aesthetic, there's an option here that's likely to match your airsoft sniper needs.
It's all about finding the right balance between performance, upgradability, and your role on the airsoft field.
Which one is catching your eye? Do you own any of the rifles on our list? Want one? Drop us a comment below and tell us all about it! Since you're here, you might also want to check out the Best Airsoft Scopes, too.