Ever had an airsoft gun break down on you, only to find yourself shelling out for an airsoft tech to fix the problem? It hurts, right?
While tech fees may not run as much as replacing your gun, they can definitely add up over time.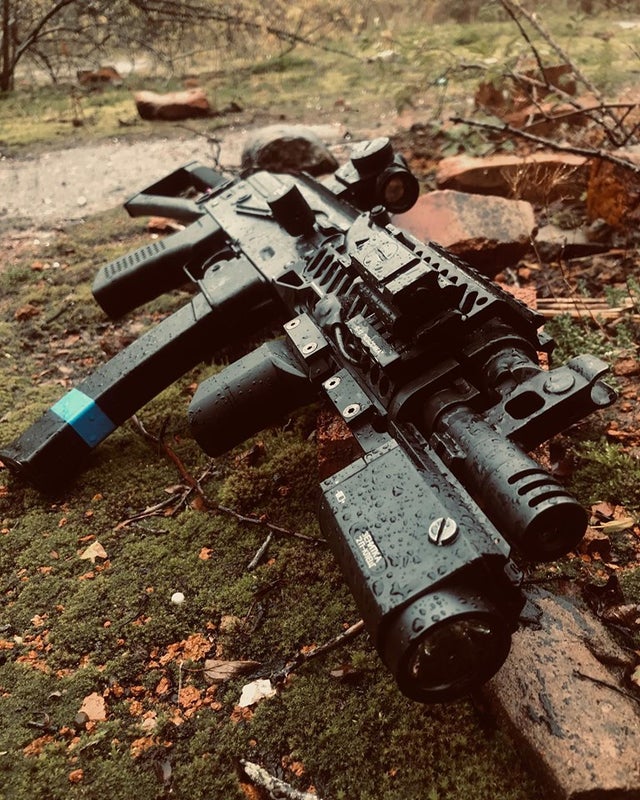 The good news is, if you're remotely technically inclined (or willing to learn), you can do your own tech work! It just takes the right tools and a little know-how.
While we can't really advise you on how to work on your specific gun, since well, different guns need different things and this article would get way out of hand… we can talk to you about the tools you should invest in so you can work on your own gun, gain some skills, and save yourself a few bucks in the long run.
Ready? Let's hit it!
Tools You Need to Have in Your Airsoft Toolbox
We're going to divide this up into tools that you must have, and tools that are really great to have, but aren't necessary for doing basic tech work.
These tools are ones we think that every airsofter should own, or at least consider. They make your life so, so much easier, and can help you keep your airsoft guns running smoothly without extra visits to your local airsoft tech.
Cleaning/Unjamming Rod and Swabs
Obviously, you're going to want something to keep your barrel clear. A Cleaning/Unjamming Rod is one of the most basic airsoft tools, so much so that it often is included with your gun.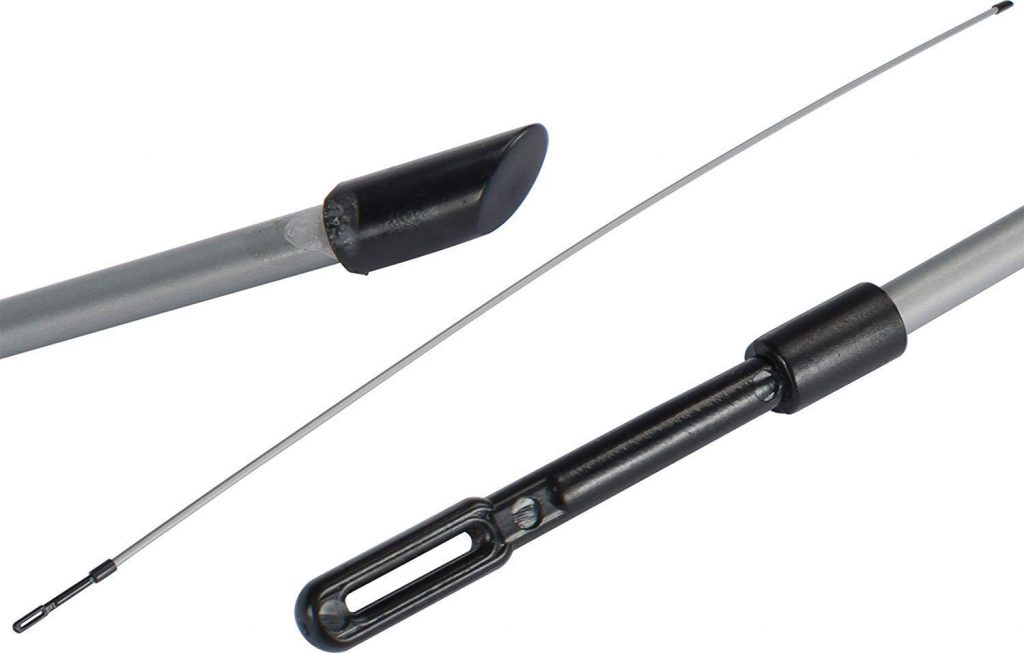 Keep this with some small swabs of cotton cloth or microfiber cloth to keep your barrel free from debris.
Hex Drivers
Also known as Allen wrenches, hex drivers are super handy to have around. Hex head bolts are used in just about every airsoft gun, so these really are a must if you plan on doing anything with your gun's maintenance. 
Hex drivers, and hex head bolts, come in two different size sets: standard (or American/Imperial) and metric. Many guns do use metric, but there's a chance yours may use standard bolts.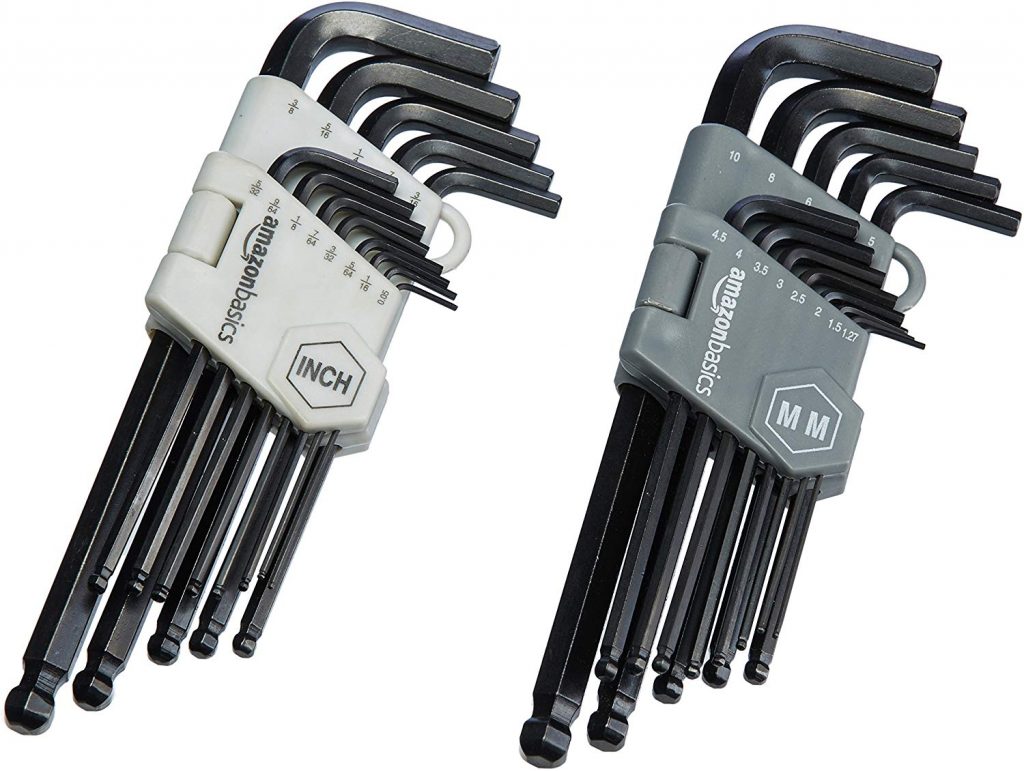 The reason this is important is because, while they might look the same, they're actually a slightly different size. Metric hex wrenches run a tiny bit smaller, so they may seem to fit, but are actually a tiny bit too small, leading to stripped screws over time.
Honestly, we recommend having a set of each.
Screw Drivers
Just plain ol' regular screwdrivers. We like keeping a set around that has a few different driver bits. Make sure you have at least a longer P2 Phillips driver for stock screws, and a small P1 Phillips driver for working on your mechbox.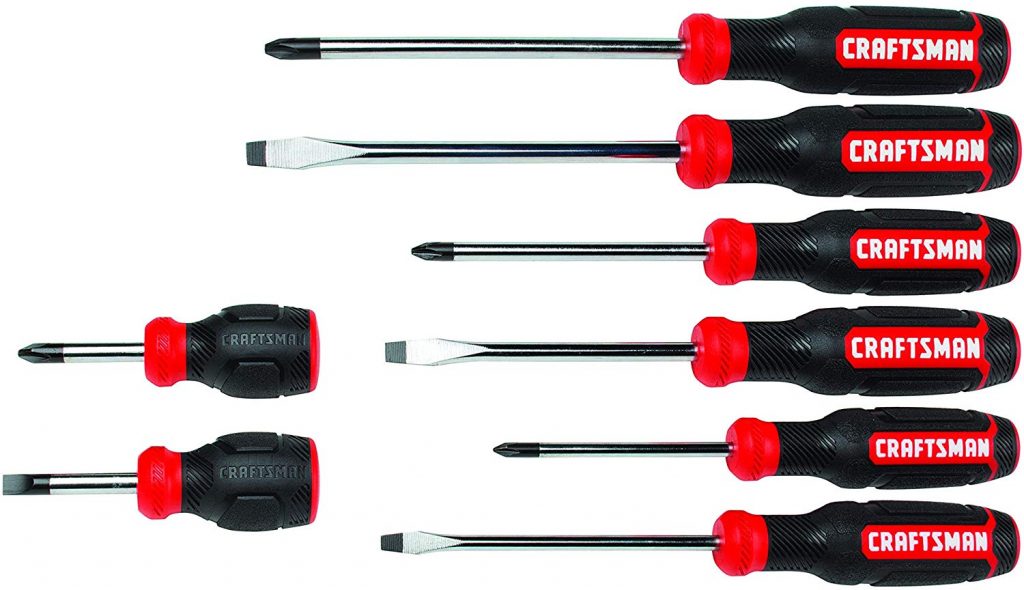 We also recommend at least one flat-bladed screwdriver. These are useful for making motor adjustments and prying things apart. You'll also probably want a set of precision drivers, which work well with teeny screws.
Finally, a set of Torx drivers don't hurt, especially if you shoot a JG or Tokyo Marui gun, which uses these star-shaped screws on their gearbox shells.
Nut Driver
If you have a Pre-X series Classic Army AEG, you're going to need a 5.5mm nut driver. Sure, they're not as common now, but they can come in handy, especially when you encounter a gun that requires a nut driver.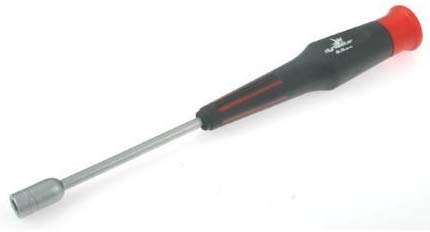 Picks
A set of picks doesn't cost very much, but they'll earn their keep in your toolbox pretty quickly. Picks are great for cleaning out hard-to-reach places, getting springs back onto plungers, tripping anti-reversal latches and so, so much more.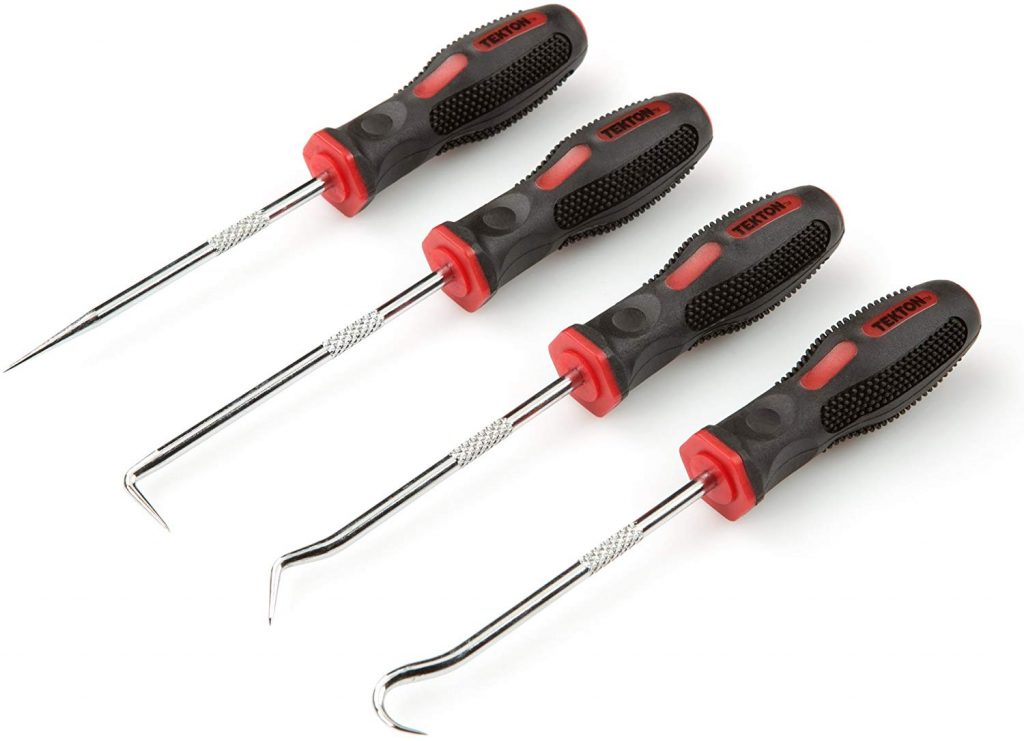 You might also want to add a set of long-nose tweezers for picking up small parts to your kit, especially if you don't have particularly delicate fingers.
An X-acto hobby knife is another handy tool, which can be used to carve plastic and cutting shapes as needed.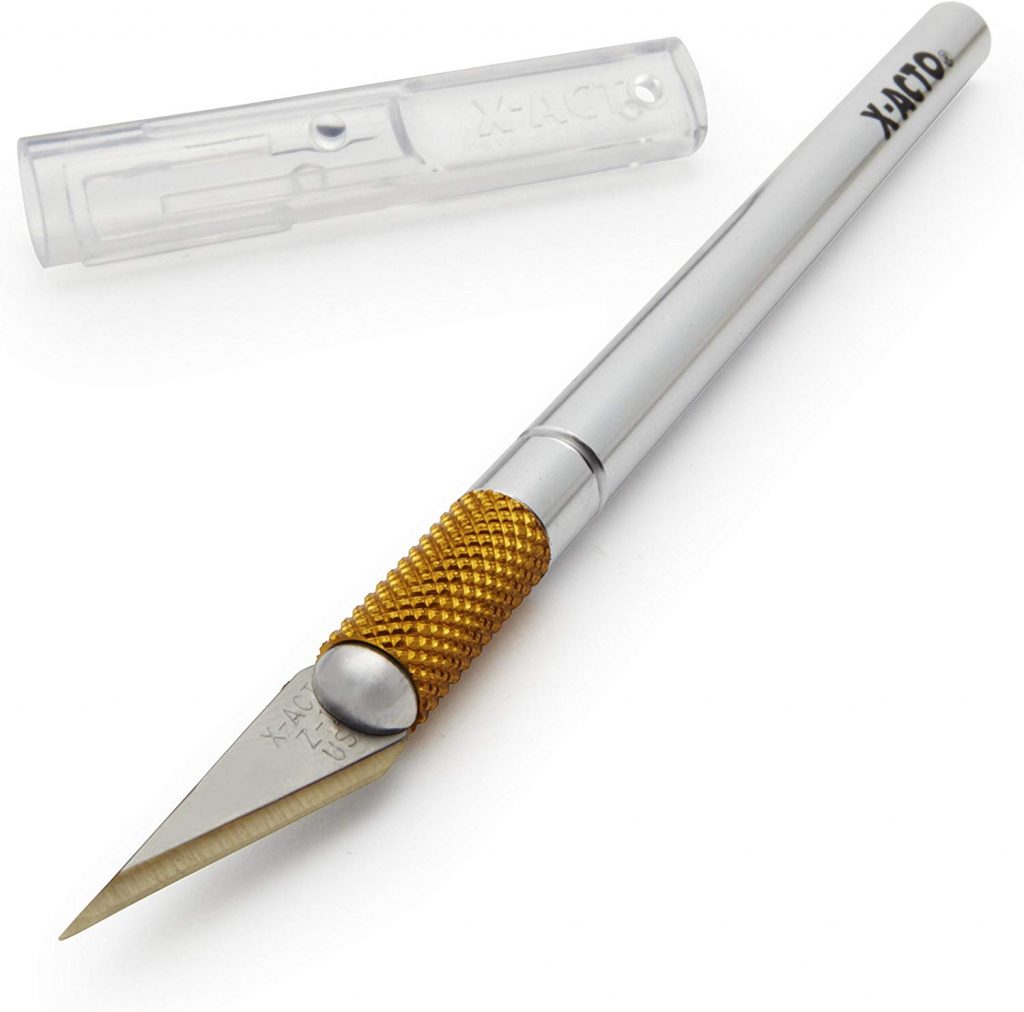 Calipers
You'll find yourself reaching for your calipers just about every time you're working inside a gearbox. This tool lets you perfectly measure the thickness or space of anything, which is great for helping you find just the right combination of shims, length of your hop-up or air nozzle, and so much more.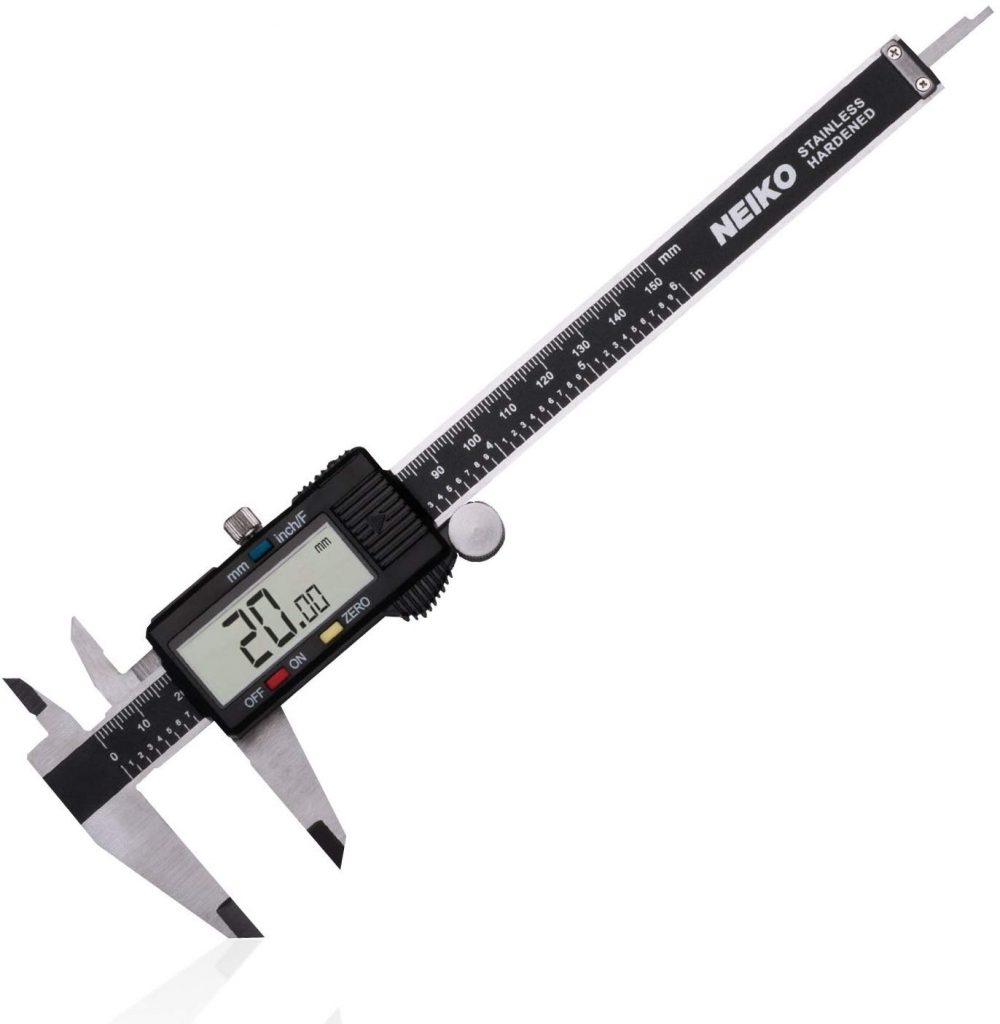 Greases and Lubricants
Lubricating your gun can be critical to helping it operate smoothly and avoid unnecessary wear and tear. 
White lithium grease is easy to find at most hardware stores, and is a nice thick grease for keeping your gears lubricated.

Silicone oil is great for caring for rubber components, such as O-rings and hop-up bucking. This comes in spray and dropper varieties. Use whatever works best for you. Personally, we prefer the drops because it's much easier to control.

What you shouldn't use silicone oil for, however, is cleaning your barrel. It'll leave a residue inside your barrel that will attract dust and dirt like a magnet, fouling up your barrel. Instead, try Teflon gun oil.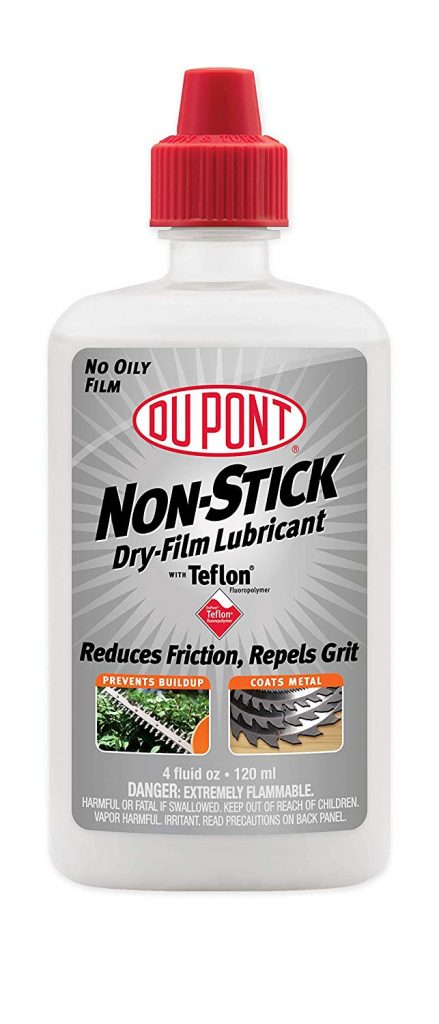 This product won't leave a residue and evaporates with usage so it won't foul up your internals. You may need to reapply it more often, but it works really well.
Threadlocker
You'll also want to keep a tube of Permatex Threadlocker in your toolbox. We use the medium strength kind, which comes in a blue tube. It helps to hold all your fasteners in place securely, but it won't stop you from taking them out when it's time.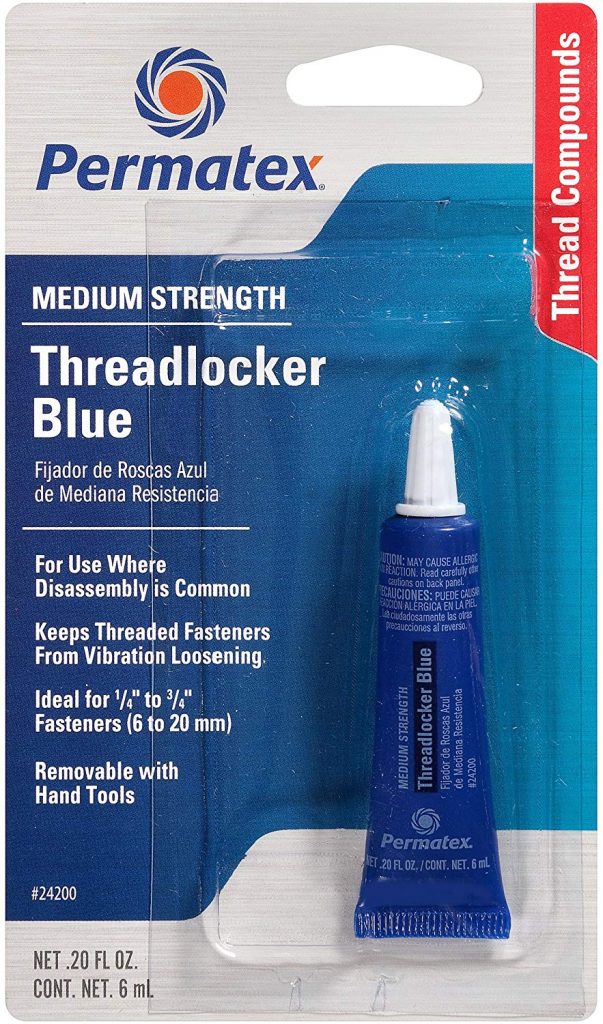 Brushes
Keeping your gun clean is a big part of maintenance. A stiff-bristled wire brush can be used to clean threadlocker off of parts–but don't use it anywhere externally on your gun, since it can scratch. A soft-bristled brush, like a toothbrush, is also good for cleaning out your internals and brushing dirt out of crevices and hard to reach spots.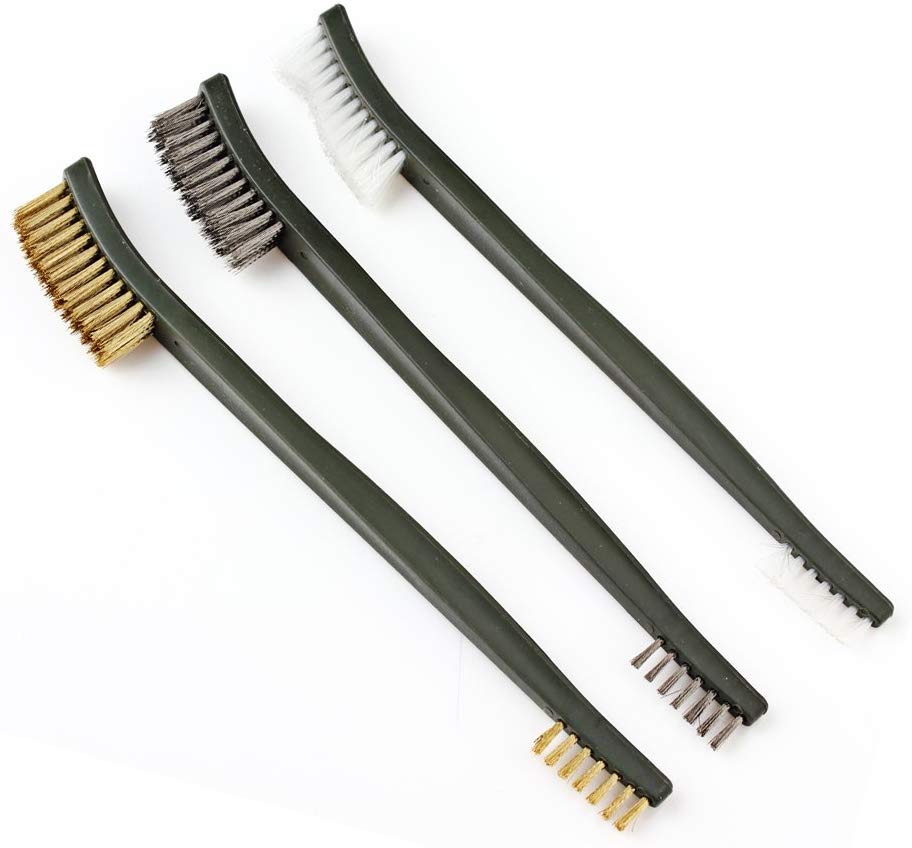 Q-tips or other cotton swabs are another cheap cleaning supply you should always keep on hand.
Safety Glasses
You only get one set of eyeballs. Don't ruin them by neglecting to wear eye protection, especially when working with springs, power tools, and the like. Keep a pair of ANSI-certified safety glasses in your box. You'll never know when they'll come in handy.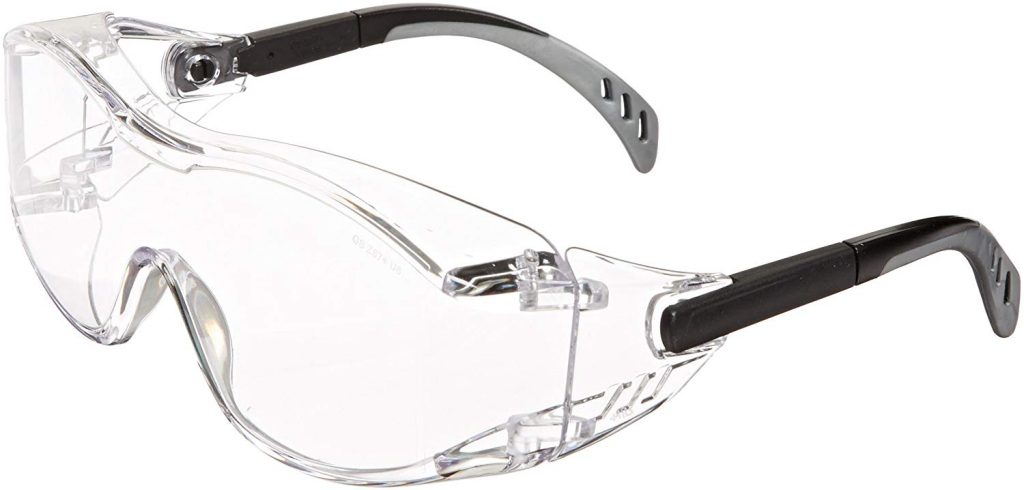 Tools You Should Have in Your Airsoft Toolbox
Okay, now we're onto tools that will make you look like a pro–especially once you learn how to use them. None of these are must-haves, but every one of them is an awesome tool that we think is worth keeping around.
Hop Chop
This nifty little 3-D printed gadget is awesome at helping you cut the perfect r-hop patch, every single time. If you use r-hops, then listen up!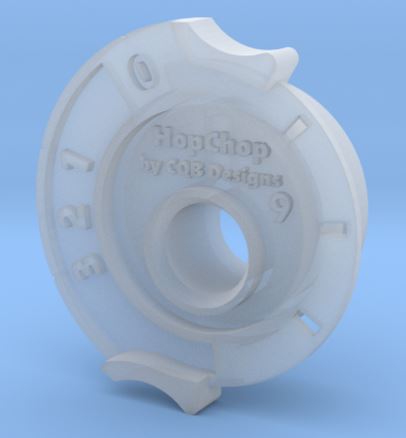 Hop Chop, designed by Spin Rate Engineering, is a two-piece jig that helps you cut silicon tubing just perfectly.
You can order both pieces of the jig on Shapeways, and all you have to do is fit a razor blade into the Blade Fixture.
Here's a video explaining how to use the Hop Chop:
Wiring Tools
At some point, if you own an AEG, you're going to run into a wiring issue. Whether it's changing out battery connector types or replacing shot wiring, there's a few things you'll want to keep on hand.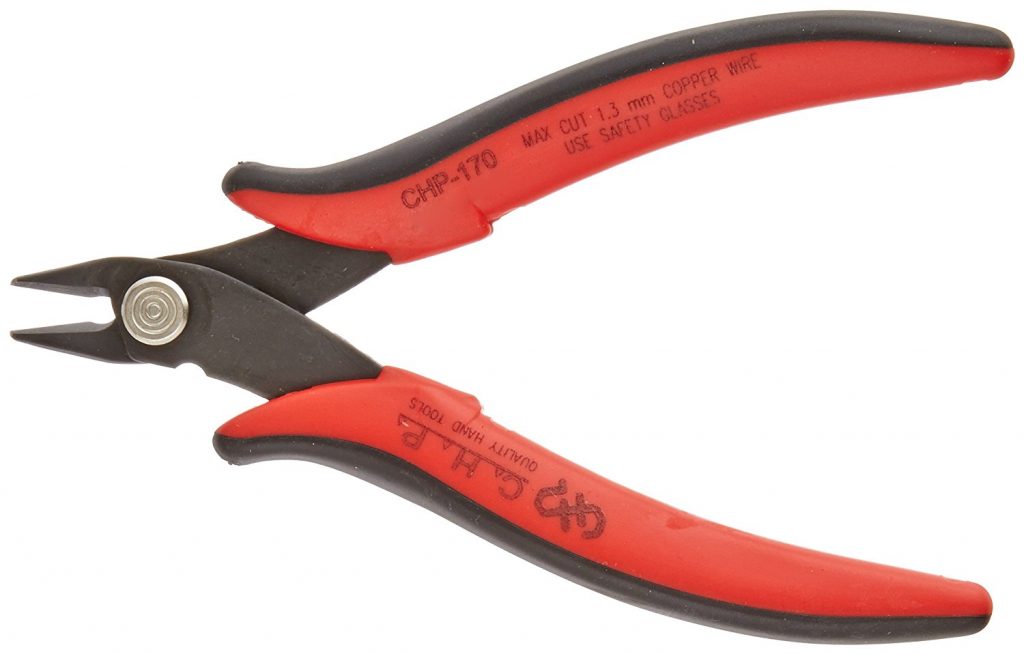 Wirecutters are an obvious one, since trimming wires to length can be a hassle otherwise. Wire strippers are another great tool, since they let you easily expose the ends of your wires so you can connect them. Needle nose pliers can also be a great help, especially when you're trying to pry apart connectors and pins.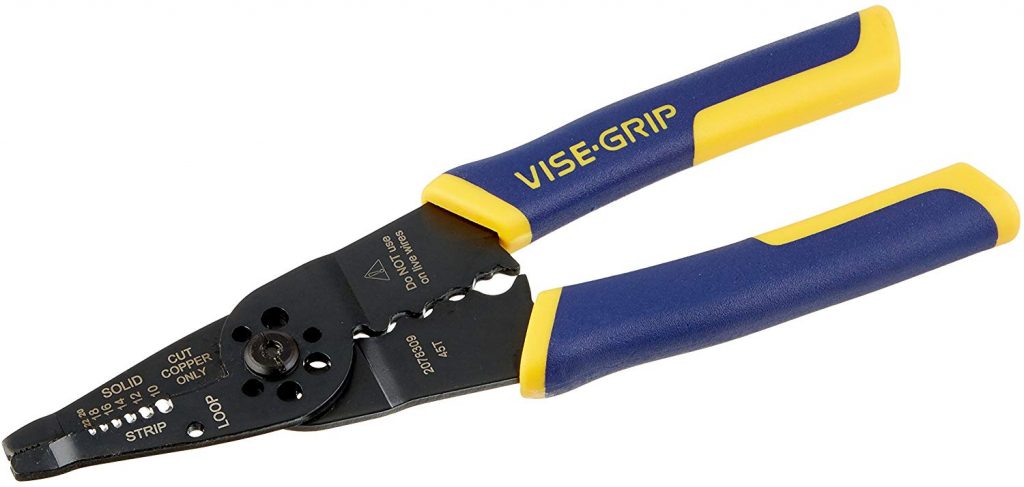 A soldering iron, once you know how to use it, is practically indispensable and will save you a ton of frustration, since swapping out connectors and wiring is so much simpler when you can do it yourself!
Don't forget to stock up on all the proper sizes of shrink tubing to finish up your projects and leave no wires exposed.
Castle Nut Wrench
Also called an armorer's wrench, an AR wrench, and a crown nut spanner, among other things, this lil tool is a must-have for people working on Armalites often. Castle nuts are known for being stiff, but rather than knocking them off with a hammer and screwdriver, reach for this purpose-built tool.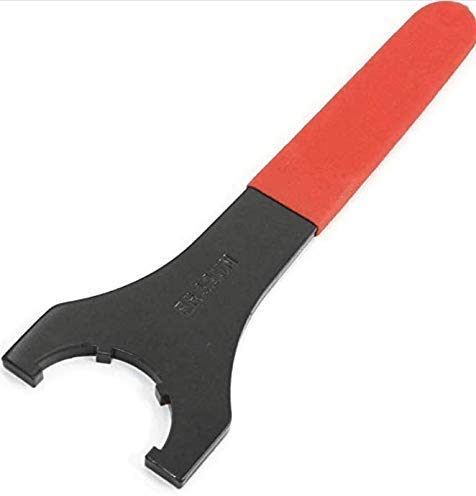 Seriously, you'll wonder how you ever lived without it.
Valve Tool
If you're a gas-gun kinda person, a valve tool is for you! They're made just for removing the little valves from your gas gun's magazines so you can easily replace leaking valves or install upgrades.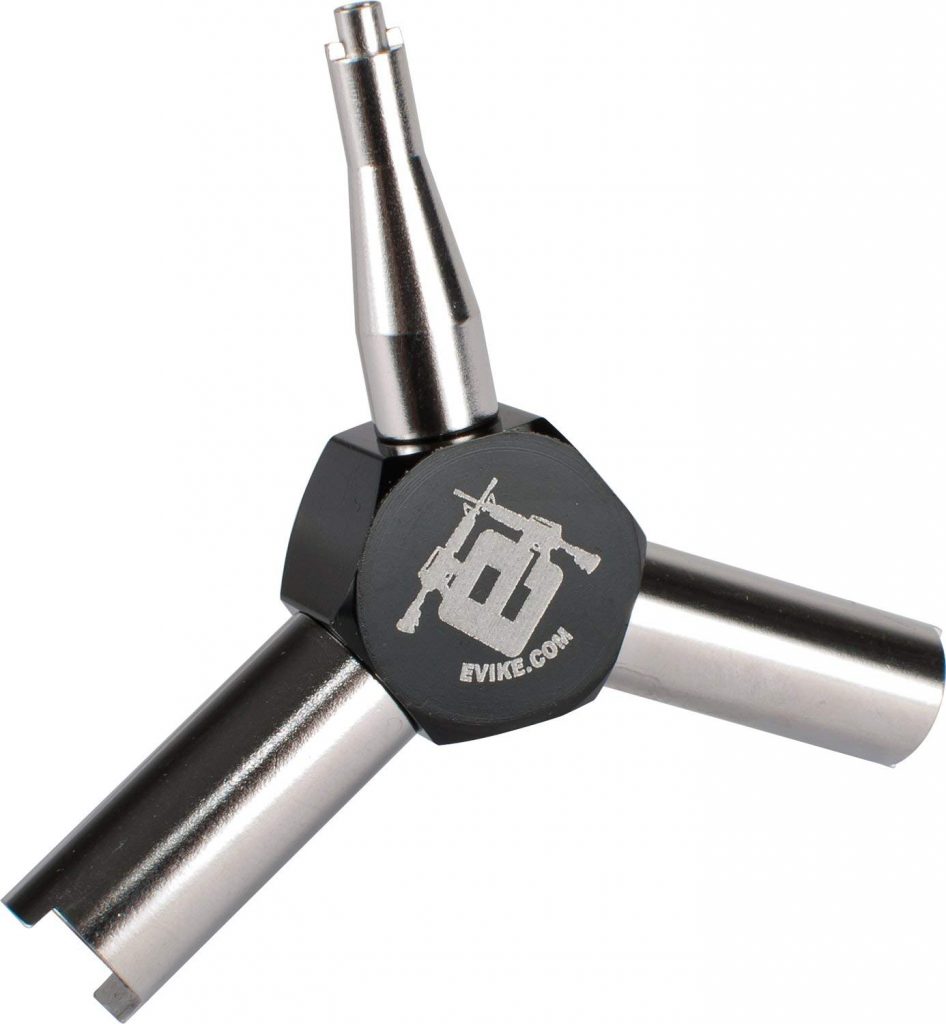 Okay, so they're a little on the pricey side, but if you're working with gas valves, they're well worth it.
Motor Alignment Checker
Another 3-D printed tool available through Shapeways, the Motor Alignment Checker Tool is fantastic for making sure that your gearbox is engaging correctly with the bevel gear. Even the slightest offset will be immediately apparent, making this thing practically a necessity for the more active airsmiths among us.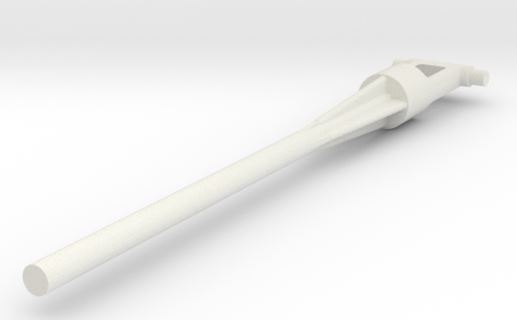 It was designed by Maekiii's Airsoft Components and is seriously a great, cheap tool that is worth its weight in gold.
Dremel
There's like, a million uses for a Dremel. I'm in love with mine, and I am always finding new ways to use it around my workbench.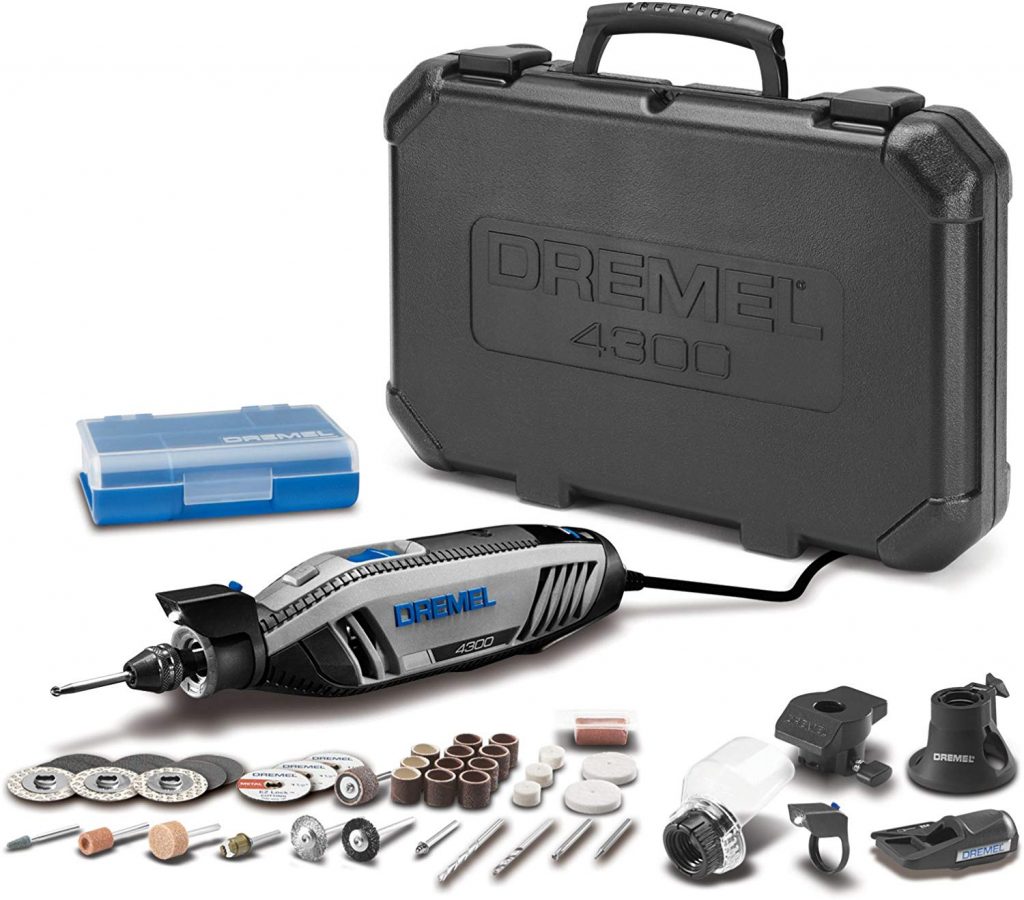 They're great for polishing parts, shaping plastic, cutting, and so much more. It's a little bit of an investment, but, if you're anything like me, you won't use it for airsoft alone.
Dremel scrub brush, anyone?
Heat Gun
Another pricey addition, heat guns are also one of those tools you'll wonder why you didn't have it sooner. They're great for loosening stuck screws and stiff parts (just don't melt your plastic parts!)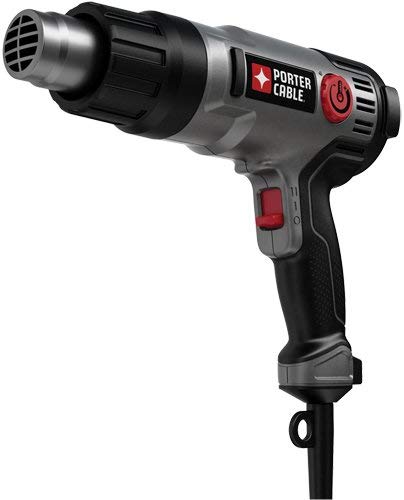 They also can be used to finish electrical jobs by shrinking your heat-shrink tubing.
Conclusion
We know building up your airsoft toolbox all at once can be overwhelming, but we definitely recommend growing your tool collection as you grow your skills.
Pretty soon, you'll be the guy or gal all your buddies call on for help with their guns!
What's in your airsoft toolbox? Anything you want to add to our list? Let us know in the comments. While you're at it, like Orange Tip Tactical on Facebook for all our latest and greatest!