Ever wonder why airsoft players wear what they do? What about what you should be wearing?
While you might not think about what you wear on the field (or you might think about it too much!), truth is, what you wear can matter. 
After all, your clothing can protect you from scrapes and BBs, identify your membership to a group or faction, allow you to blend into your surroundings more easily, and even keep you nice and warm or plenty cool.
Not to mention, running around the airsoft field in your underwear isn't going to make you too popular with others.
So, let's talk a little bit about what types of clothing you might wear in the field, choosing the right clothes for your style and needs, and some of our favorite options, too!
What Should I Wear to Play Airsoft?
It's really up to you and what you find comfortable, but we do have some suggestions.
Of course, if you're involved in milsim or reenactment games, your clothing will be a little more prescribed, depending on your role and team. But for the rest of us, the options are practically endless.
If you're playing casual pick up games, jeans and tee shirts are fine to wear under your protective gear. You might find you prefer athletic clothes, especially if you are into speedsoft, where restrictive clothing can get in the way.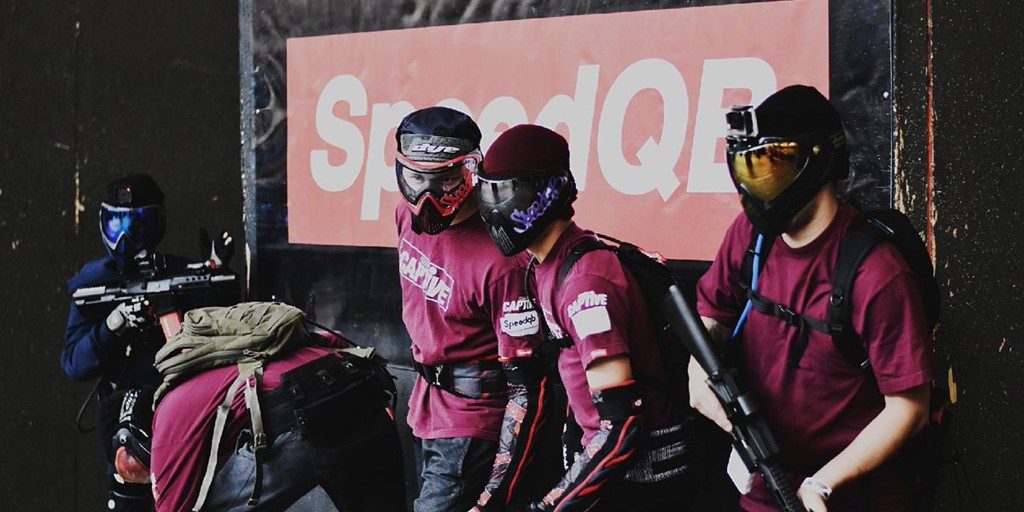 However, if you're like most of us, you're probably going to want something a little tactical, such as a set of ACUs or BDUs. You can find these sets in about any camo pattern you could imagine, and they offer a certain ruggedness and durability you won't get out of a tee-shirt.
You might also like to pair ACU trousers with a combat shirt, which still offers coverage, but is a lot more breathable and flexible.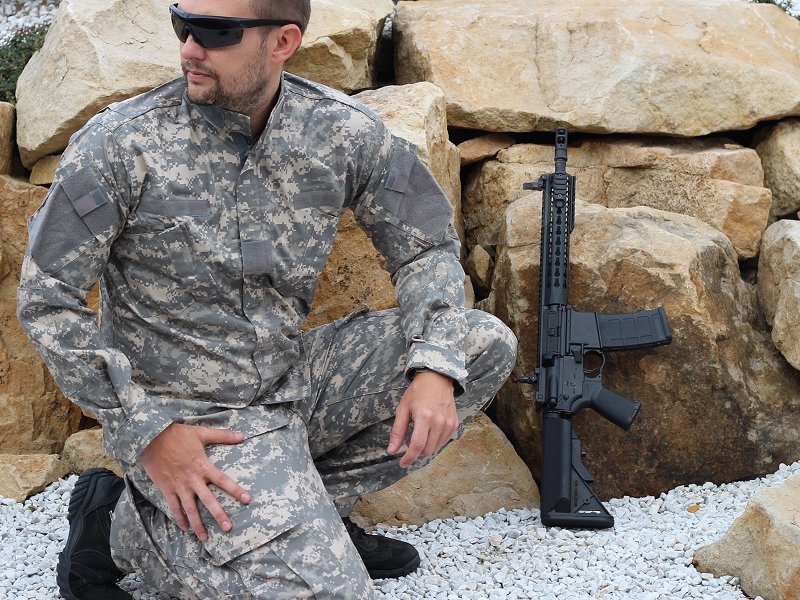 Sneakers are often a popular shoe to wear if you know you're going to be actively running around and shooting, but there's something to be said for boots, too. Combat style boots can offer better traction and ankle support, though they're a lot heavier and may not feel as comfortable to stand in–but you'll get used to that quick.
No matter what you choose, there are some good guidelines to follow:
Look for full coverage options to help prevent welts, scrapes, and sunburns.
Durability is good, but if the weather is warm and you're moving around, breathable or wicking fabrics will be much more comfortable.
Make sure you can move in your clothes. Squatting, jumping, running, lying prone, and other actions will suck if you're afraid of splitting your pants.
Footwear should be sturdy, provide good support, and offer good traction.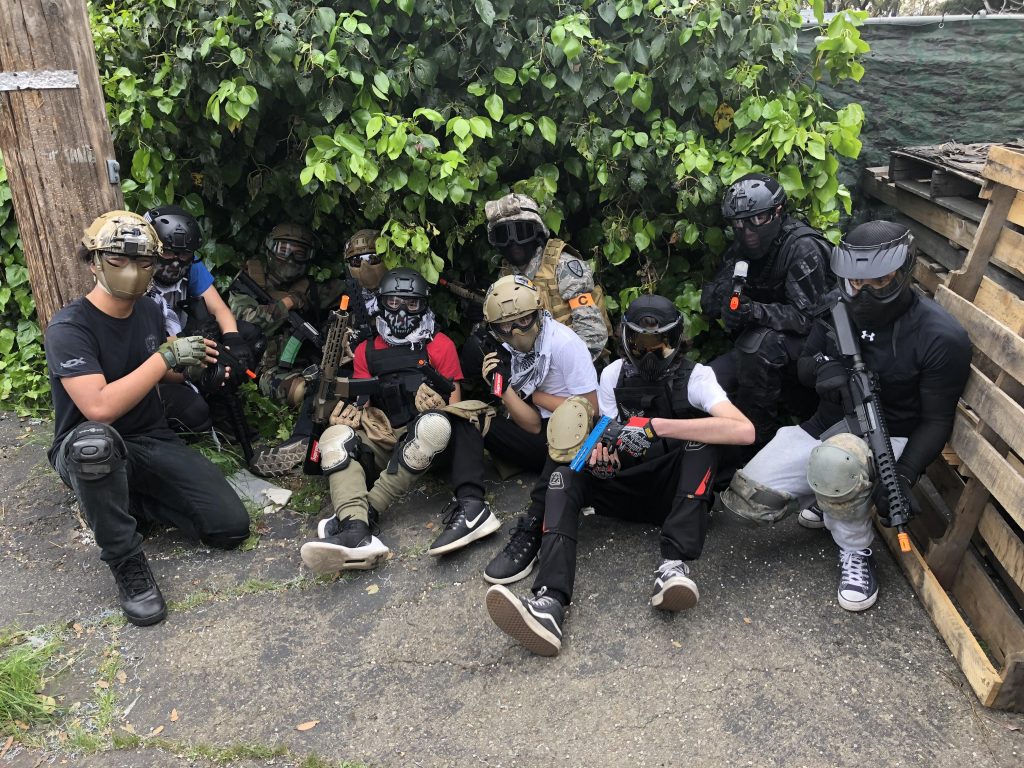 Carrying Your Gear
Whatever you choose to wear underneath, you will also need a way to tote all your gear, extra magazines, water, and supplies.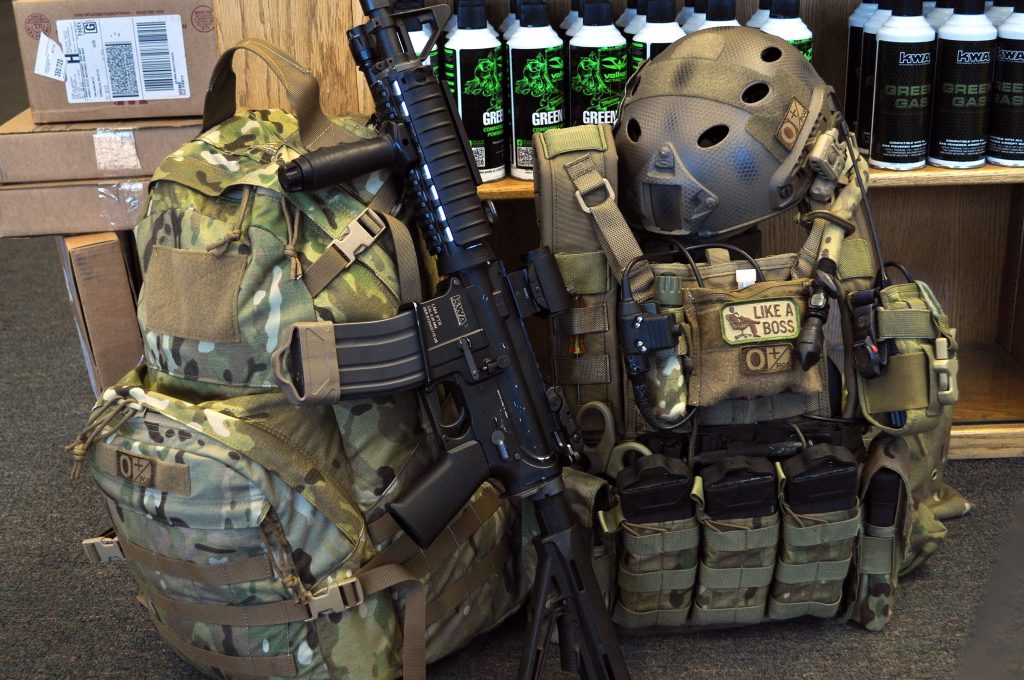 Backpacks, plate carriers, tactical vests, battle belts, and other accessories can give you places to attach gear and pouches for keeping everything you need close at hand. Make sure that the weight is well-distributed to keep you from wearing yourself out before the match is halfway through.
Best Airsoft Clothing
Looking to expand your wardrobe with some awesome airsoft fashion? We've got a few ideas in mind. Here are some of our favorite things to wear on the field.
ACUs and BDUs
There are a few differences between Army Combat Uniforms (ACU) and Battle Dress Uniforms (BDU). ACUs are the current uniform of several branches of the U.S. military, where it replaced BDUs in the mid-2000s.
ACUs and BDUs feature slightly different cuts and details, and the ACUs are modernized with features like velcro closures and venting. BDUs, however, often can be found much cheaper, especially if you're searching military surplus stores.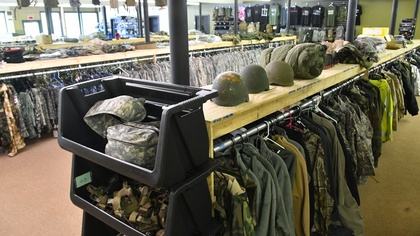 Both offer durability and great protection for your skin from the sun, rough surfaces, BBs, and more.
Rothco is the go-to for BDUs, and they can be found pretty easily online, both in new and used condition. New sets will run you a little bit more, but it might be worth it for you if you don't want to be wearing someone else's pants. BDUs come with 4 bellowed pockets on the jacket, and 6 different pockets on the pants, so you get plenty of storage. They're constructed of cotton-polyester rip-stop material.
91
at Amazon
Prices accurate at time of writing
Prices accurate at time of writing
If you want to go a little more modern, Propper ACUs are a great place to start (Propper is the brand, not a description of the ACUs). The sizing on ACUs are a little more varied, so you'll have an easier time finding your fit. With zippered pockets, velcro patch attachments, and a zippered closure, ACUs are a pretty big improvement over the old BDUs. They're made from cotton-nylon rip-stop material, which can be a little softer and more comfortable.
38
at Amazon
Prices accurate at time of writing
Prices accurate at time of writing
Combat Shirts
In warmer weather, wearing a full set of ACUs or BDUs may sound less than pleasant. You don't have to settle for a boring old tee shirt just because you want to shed your ACU jacket, though!
Combat shirts are a flexible pull-over shirt that blends the protection of an ACU jacket with the comfort of a wicking tee shirt. They were designed to fit under body armor, which means that the raglan sleeves and collar are made of rip-stop fabric and the torso is made of high-performance wicking fabric to keep you nice and cool.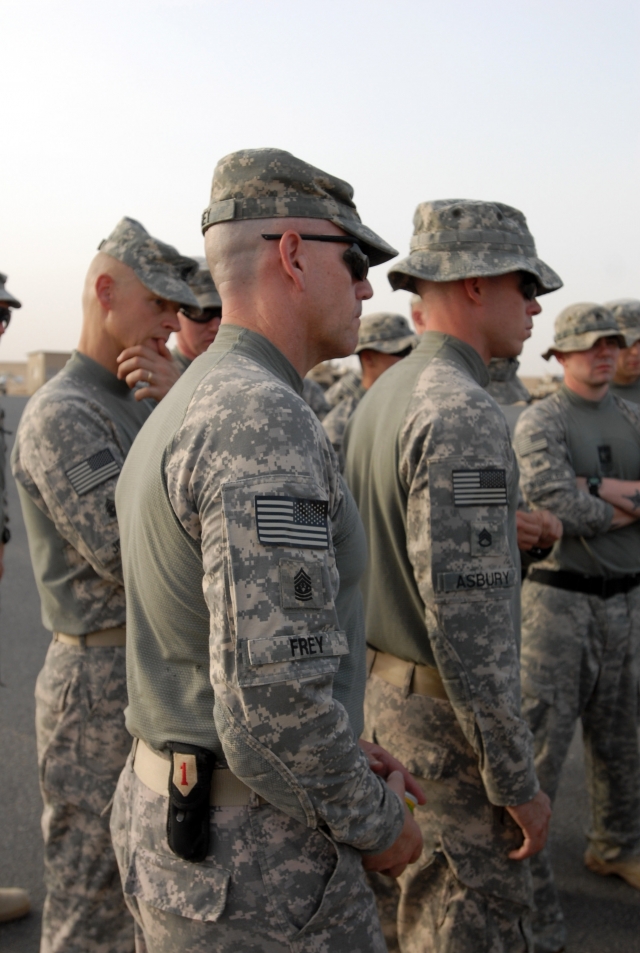 A zippered collar makes it easy to throw these shirts on before hitting the field and strip it off once you're done. They also commonly feature velcro cuff closures, pockets on the sleeves, and velcro patch attachments, similar to the features you'd find on an ACU jacket.
5.11 Tactical's combat shirts are a well-respected choice. They were engineered with input from law enforcement and military personnel and are especially great under heavier body armor since they don't bunch up or pinch. They fit a little on the looser side, which makes them great for layering and the sleeves easier to roll up.
75
at Amazon
Prices accurate at time of writing
Prices accurate at time of writing
Another option you can't go wrong with is the Condor Outdoor Combat Shirt. This brand cuts their shirts a little slimmer, so skinny players or people who don't like to layer clothing underneath might like the fit of these shirts better. That does mean it's a little harder to roll the sleeves, but you won't be sacrificing range of movement, either.
44
at Amazon
Prices accurate at time of writing
Prices accurate at time of writing
Tactical Pants
Tactical wear is often modeled on military uniforms, but with awesome upgrades and improvements. If you're looking for pants that meet your specific needs and preferences, you'll probably have better luck browsing tactical pants than trolling through piles of military surplus. 
Designed for duty-wear, tactical pants offer a great range of motion, durable materials, and thoughtful design features to make these pants seriously efficient. Pockets, mag holders, accessory slots, spots for knee pads–no matter what features you're looking for, there's a set of tactical pants that will feel tailor-made.
For a basic, but high-quality, tactical pant, we like the 5.11 Tactical Men's Tactical Cotton Pants. With 7 pockets, you'll have lots of gear-carrying options, but these pants look neat enough that you won't get weird looks for wearing them in public, either.
50
at Amazon
Prices accurate at time of writing
Prices accurate at time of writing
If 7 pockets just aren't enough, the LA Police Gear Water-Resistant Operator Tactical Pants feature 10–count 'em, 10–pockets. They're also water-resistant, have a double seat and double knee for durability, and airport-friendly, heavy-duty hardware. Not to mention, LAPG's prices are usually pretty wallet-friendly, too!
40
at Amazon
Prices accurate at time of writing
Prices accurate at time of writing
Wicking Underclothing & Thermal Wear
What you wear under your gear is just as important as the parts of your kit that everyone will see. Nothing is worse than sweat beading up in unsavory places or shivering as winter winds howl around your hide, but layering the right underclothing can help prevent these sticky situations.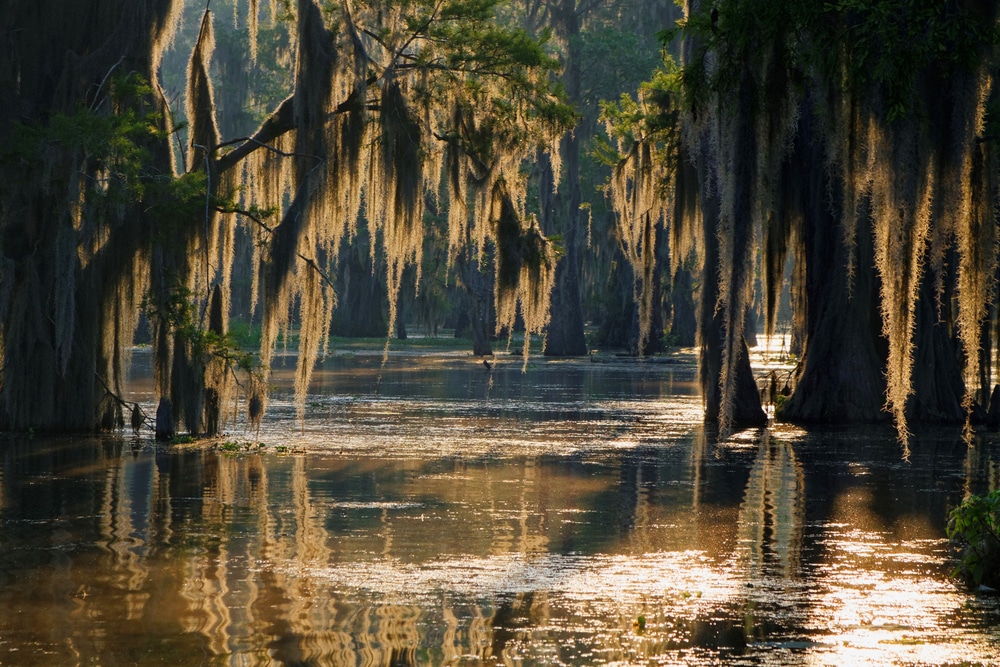 If you don't play outside or you live somewhere where the weather is pleasant all year 'round, you probably can skip this. If you do play in all weather conditions, though, keep reading.
Wicking technology is amazing. If you've never been soaked with sweat and unable to avoid feeling moist, it's hard to explain just what a difference wicking under layers make. These garments move sweat away from your skin to the surface of the fabric so it can evaporate, keeping you cool in the hottest weather, but more importantly–they leave you feeling dry.
Under Armour HeatGear Compression T-Shirts fit close to the skin to avoid bulk, but wick away sweat and provide ventilation so you can dry off quick, no matter how hot it is outside.
28
at Amazon
Prices accurate at time of writing
Prices accurate at time of writing
On the other end of the spectrum, winter weather can take its toll, too. Adding a layer of thermal underwear can help you maintain your body heat in the most bitter temperatures (lookin' at you, 40-hour overnight games), even if you aren't moving around too much. Even better–get thermal wear that provides insulation and wicking, so you're warm and dry, no matter how active.
For wintery weather, try Under Armour ColdGear Compression shirts. They're wicking, anti-odor, and have a super-soft, snuggly interior to keep you warm in plunging temperatures.
31
at Amazon
Prices accurate at time of writing
Prices accurate at time of writing
Weather-Resistant Jackets
Continuing with our winter weather thread here, it's also important to make sure you have weather-appropriate outerwear. Sure, you could toss on a hoodie under your plate carrier and call it good, but we're here to talk about the best airsoft clothing, and weather-resistant jackets are definitely on our list.
Lightweight hooded softshell jackets do a great job of protecting you from rain and wind, especially when layered over the rest of your kit. They're light enough that you can wear them when temperatures are on the warmer side, but can be added to a warmer kit for chilly weather.
Rothco's Special Ops Tactical Soft Shell Jacket will meet all your tactical comfort needs, while also looking cool. Bonus points, we'd totally wear this off the field, too.
98
at Amazon
Prices accurate at time of writing
Prices accurate at time of writing
If you want completely waterproof, look for hardshell rain jackets that will keep you perfectly dry, even in the worst weather. We like Condor Outdoor's Aegis Hardshell Tactical Jacket. It's got waterproof pockets, underarm vent sippers, and is completely waterproofed for even the worst weather.
130
at Amazon
Prices accurate at time of writing
Prices accurate at time of writing
Fleece jackets, puffer jackets, and vests are also great for layering. It doesn't have to be hard to be warm while maintaining your agility with the right clothing.
Hats & Sun Protection
Playing outside? You don't just need to worry about opposing forces–the sun is a serious threat. If you don't believe us, get a sunburn just hours into a weekend-long event and see just what lengths you'll go to to avoid being shot in the sunburn. 
Baseball caps are popular for keeping the sun off your head and out of your eyes, especially if you're not using a full-face mask. Beanies can keep you warm, protect your scalp from BBs, and pad up tactical helmets.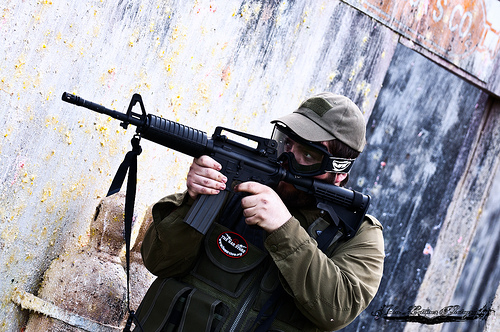 Boonie hats, like the TRU-SPEC Multicam Boonie Hat, offer great sun coverage, even if they are a bit larger than other options–not to mention, they cover the back of your neck and your ears, which often go overlooked when applying sunscreen.
18
at Amazon
Prices accurate at time of writing
Prices accurate at time of writing
Balaclavas & Shemaghs
Another option to cover up is a balaclava or a shemagh scarf. These pieces of clothing wrap around your head and face, which makes them great for wintery weather, as well as sun protection.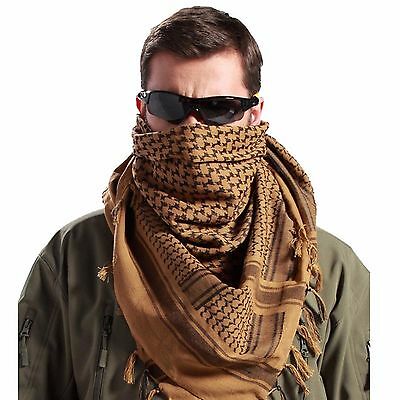 These items also work great for protecting your face from BBs, which is a pretty great bonus.
Combat Boots
A lot of players choose to play in sneakers or other footwear, but we think that nothing beats a sturdy pair of combat boots when it comes to proper airsoft footwear.
Combat boots offer better ankle support when moving across uneven terrain, protecting you from injuries, as well as fantastic traction to help you stay on your feet.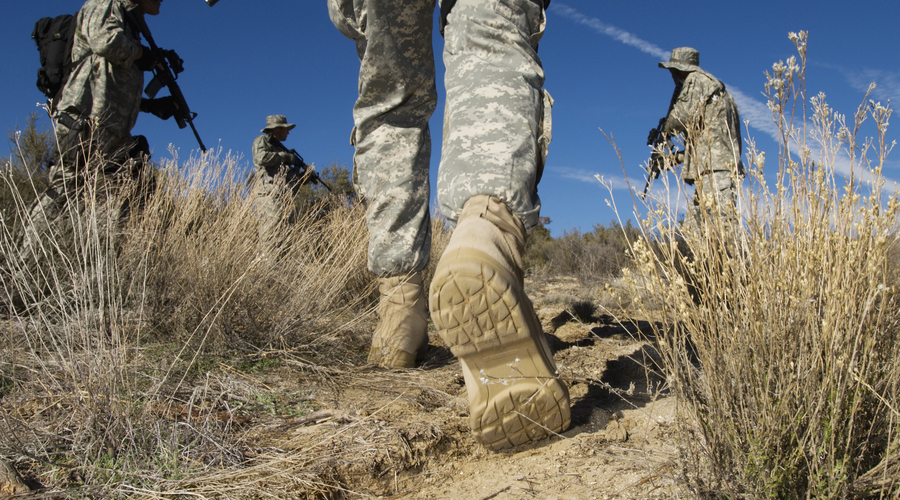 You can find combat boots in hundreds of styles, including zippered, waterproof, high-temperature friendly, steel-toed, and more. 
Finding boots that fit right can be hard, so it's best to shop in person whenever you can. If you're looking around for some potential boots to try, we've got suggestions!
If you want to get your boots on and off quickly, the BLACKHAWK! Men's Ultralight Side Zip Tactical Boots soundly beat the competition with their heavy-duty YKK zipper, anti-microbial lining, and molded orthotic insoles.
164
at Amazon
Prices accurate at time of writing
Prices accurate at time of writing
Rothco Classic Military Jungle Boots offer a great old-school military look, if brushed suede isn't your look. Canvas and leather construction with a vulcanized Panama sole will stand up to a lot of abuse while still looking good.
33
at Amazon
Prices accurate at time of writing
Prices accurate at time of writing
For a lightweight, ACU-approved boot, the Tactical Research Belleville TR350 Lightweight Mountain Hybrid Boot offers great traction, long-wearing comfort, and stellar construction. These boots were designed for military personnel and feature load-bearing orthotic insoles and molded Vibram outsoles. They also have the lightest soles on our list, if you're not a fan of clunky boots.
141
at Amazon
Prices accurate at time of writing
Prices accurate at time of writing
Putting It All Together
The purpose of your airsoft clothing isn't just to look cool (though it can do that, too), but rather to protect you from bumps, scrapes, burns, and, of course, BBs.
Your kit will vary a lot, depending on the weather where you live, whether you play indoors or outside, if you're involved in milsim or other types of games, your body, and your style. Shop around to find clothing you really like and find comfortable, and don't forget that wearing jeans and a tee shirt is perfectly all right, too.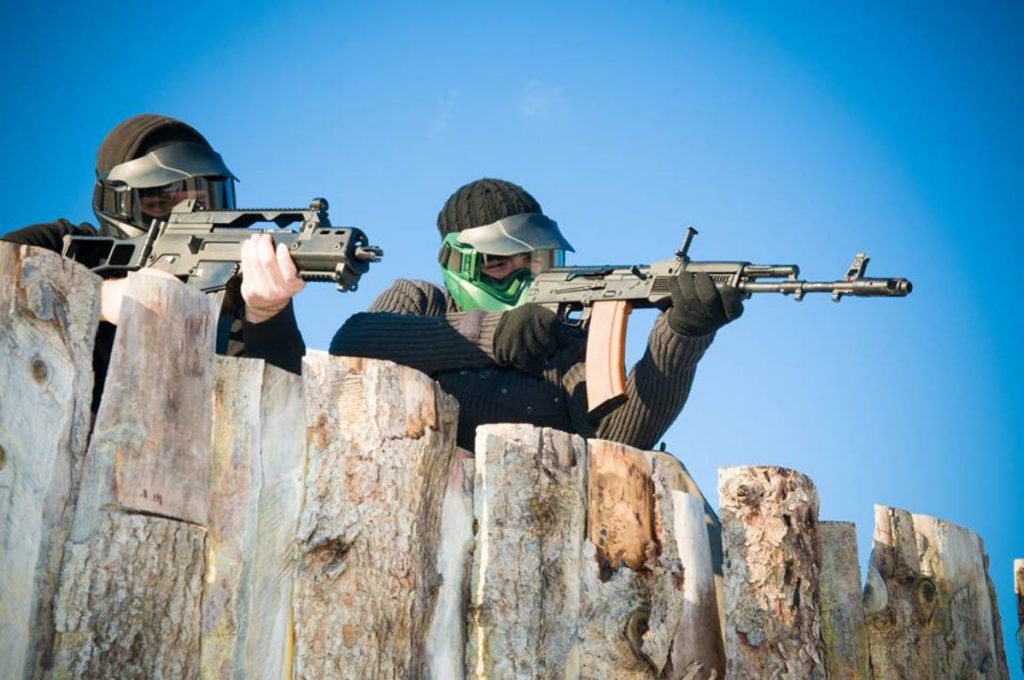 Did we miss anything? What do you wear on the field? Anything you recommend for new players to try or avoid? Tell us all about it in the comments below! Don't forget to check out our round-up of the best airsoft eye protection, too.