Looking for the most realistic airsoft Glock that is also reliable and accurate? Look no further because the Elite Force Glock 17 Gen 4 has you covered!
We got our hands on this durable beast, and we're going to give you a complete overview of how it performs, what we love about it, and everything else you need to know before purchasing!
Put away the shotgun and grab yourself a Glock, and let's jump into this review!
Cypress Hill anyone? No? Alright, let's move on then…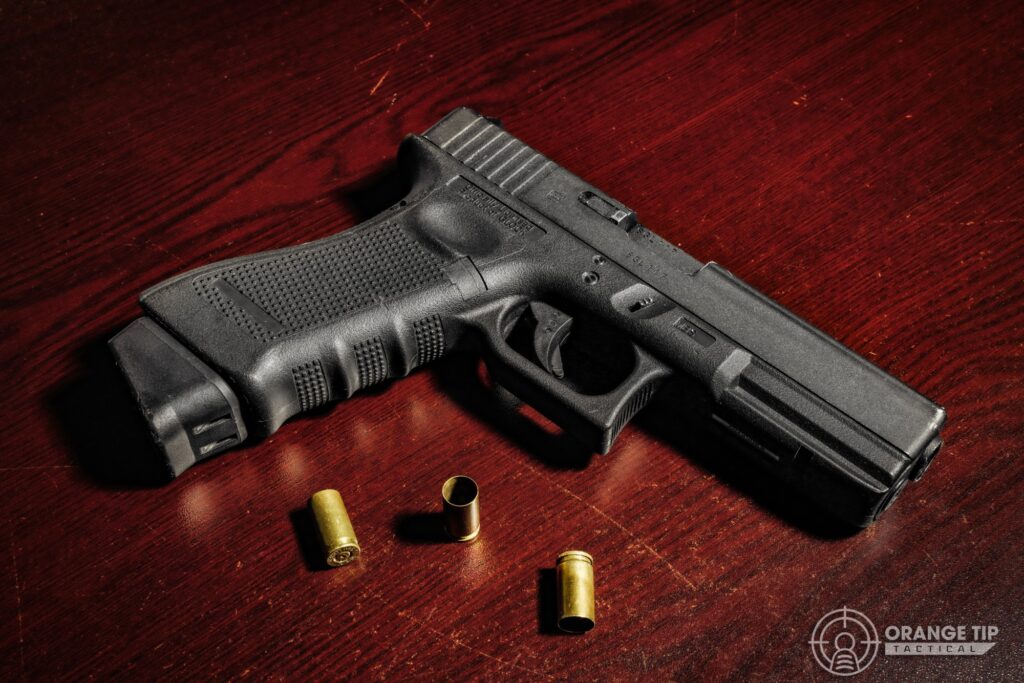 The Real Deal: History, Design, and Operation
Before we get into the airsoft version, let's get a little refresher about the real steel version.
Glock is a series of polymer-framed, short recoil-operated, locked-breech semi-automatic pistols designed and produced by Austrian manufacturer Glock Ges. The firearm entered Austrian military and police service by 1982 after it was the top performer in reliability and safety tests.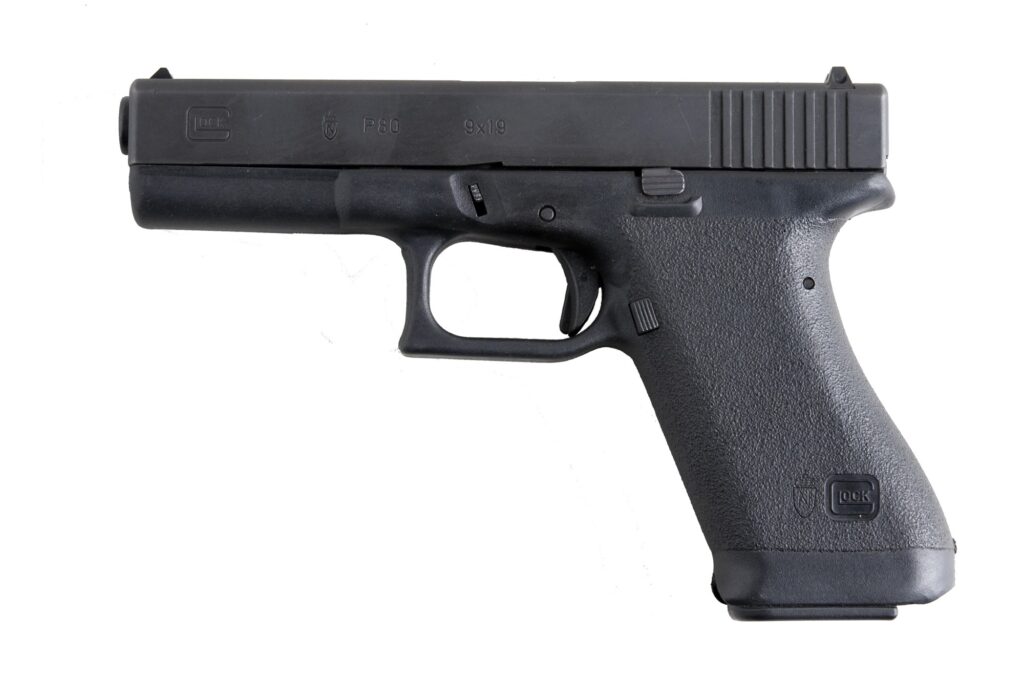 The company's founder, head engineer Gaston Glock, had no experience with firearms design or manufacture at the time of their first pistol, the Glock 17. Glock had extensive experience in advanced synthetic polymers, which was instrumental in the company's design of the first-ever commercially successful line of pistols with a polymer frame that could outperform its metal counterparts.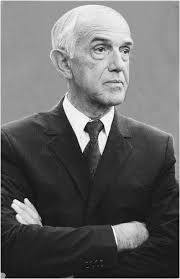 The 4th generation of the Glock 17 focuses more on ergonomics than anything. The Grip size is slightly slimmer and smaller, the magazine release is now able to be made ambidextrous, with interchangeable backstraps and a dual recoil spring assembly that are the main features of this new generation.
The Airsoft Model
The real steel version has an incredible reputation, so how does the Elite Force version stack up?
To be honest… it's incredible!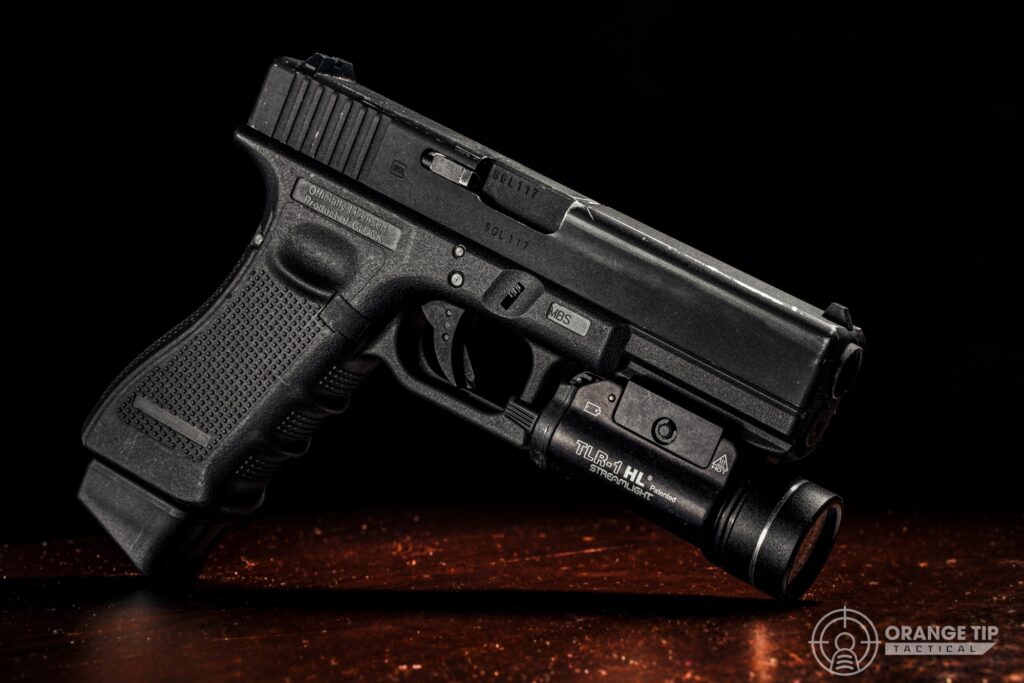 It can be difficult to make an airsoft gun feel like the real thing and Elite Force does an amazing job! The dimensions are within a few millimeters of the real model, making this the most accurate Glock replica on the market.
170
at Evike
Prices accurate at time of writing
Prices accurate at time of writing
Fit, Feel, and Finish
Elite Force knocked it out of the park with this gun. Every time you pick it up, you will have to double-check that it's not your real Glock! It's nice and snappy, and by far one of the best feeling guns on the market.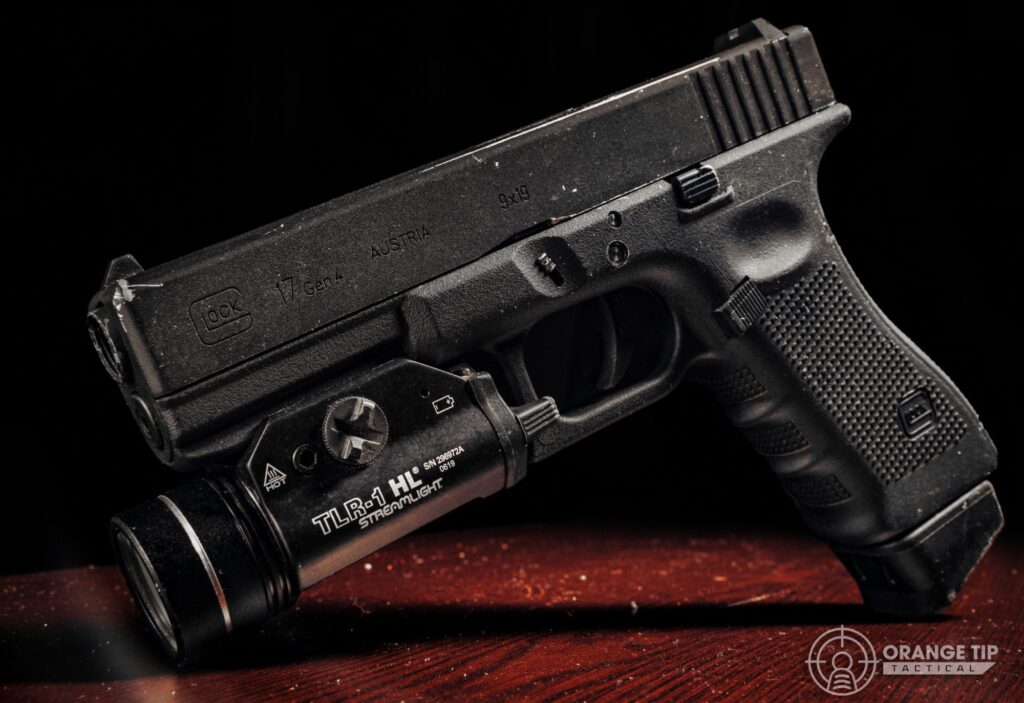 The overall length of this handgun comes in just under 8", while the slide has a length of 7 ⅜". The weight loaded comes in at 1.6lbs which is only 7 oz less than the real gun, which is great if you're someone who loves a realistic feel! The internal barrel length for this model lands at around 3.5 inches, which is about average for a handgun.
Frame
The frame is made from an injection molded polymer frame which is lightweight yet extremely rugged. While the slide is showing some wear and tear, the frame is still in near-mint condition.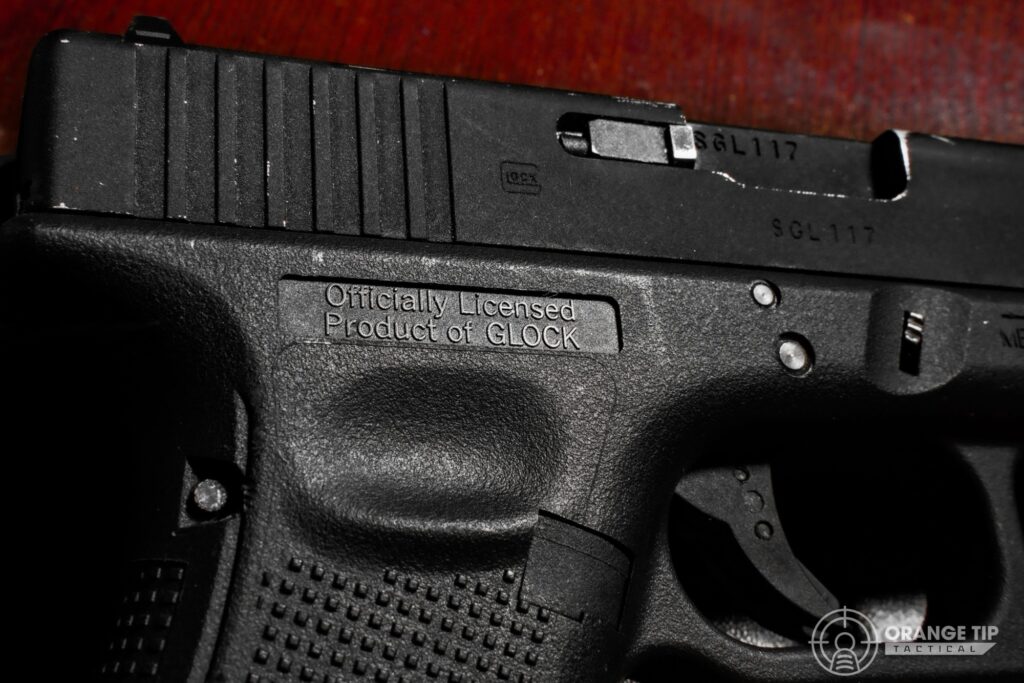 There are no wear marks from being in a holster or even on the rail where my Streamlight TLR-1 lives 24/7. This gun has been through some rough use during milsims and pickup games out in the high desert where I had to crawl on rocky surfaces and yet there are next to no noticeable marks on the polymer frame.
Slide
The slide is your standard Glock brand Glock slide with some very accurate brand markings. It has some minor texture grooves milled into the side below the rear sight.
The grooves are shallow and when wearing gloves, they're almost non-existent. The metal is a durable aluminum alloy. However, after putting this gun through dozens of games it has accumulated a fair amount of scratches (even though I use a polymer holster.) The finish is a standard matte-black paint that wears in high traffic areas but it ends up giving it a weathered look that's pretty cool, not gonna lie.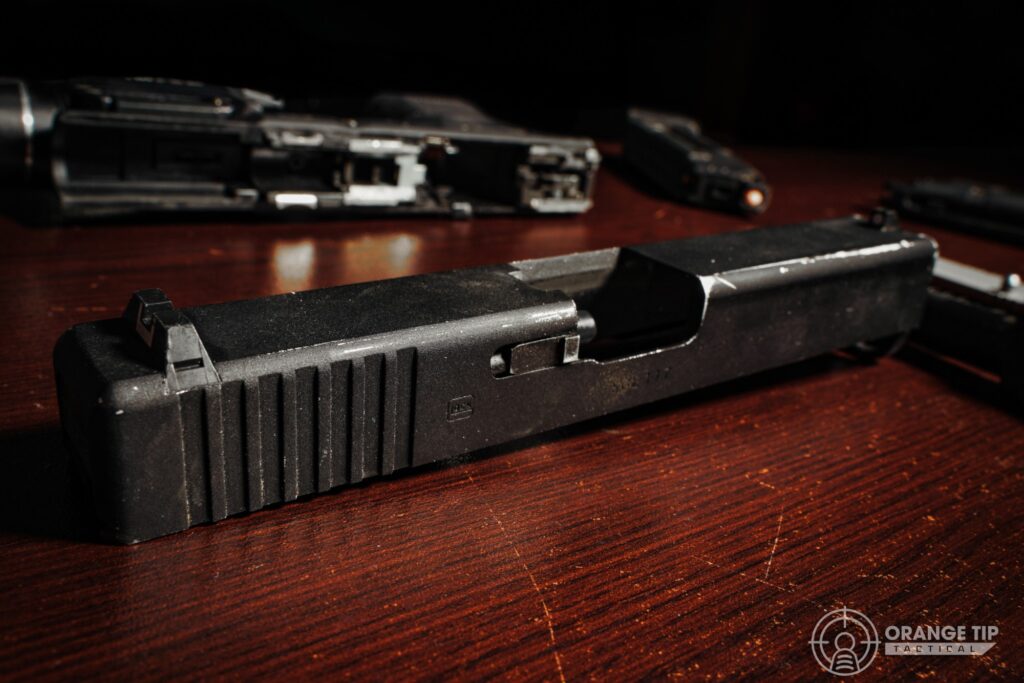 It field strips just like a real-life Glock. Simply push down on both sides of the slide stop, push the slide forward and boom the slide is detached from the frame. Slide it back on using the guides built into the frame, rack it back and you're good to go.
Simple, quick, and easy.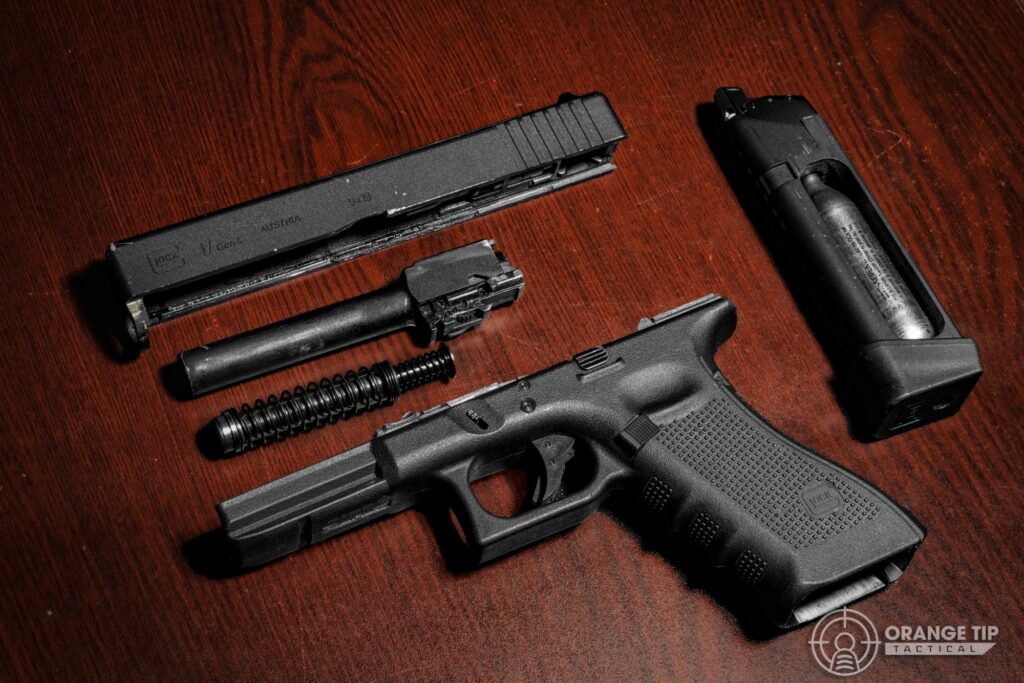 Sights
The sights are exactly what you would expect from any Glock on the market: with a white dot on the front sight and white columns on the back. While the sights are nothing special, I love using them during the day! However, when we tried to use it at night with an attached flashlight the sights were barely visible. I would highly recommend installing some Trijicon Night Sights for use during night games.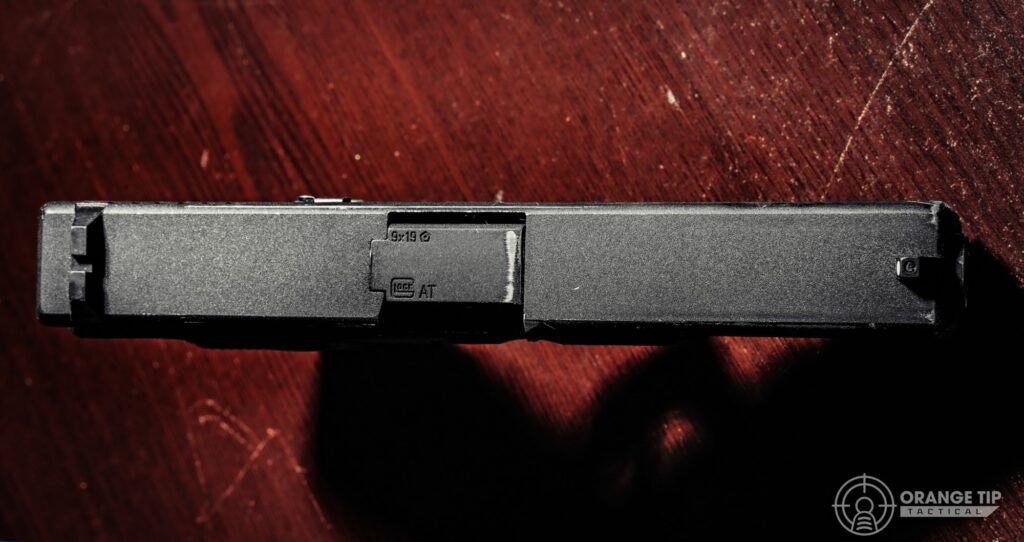 The front sight is detachable by way of a screw on the inside of the frame under the front sight post. The rear sight needs to be removed using a sight pusher or by strapping your slide into a vise clamp and using a punch and hammer to aggressively yet efficiently remove your rear sights. Any aftermarket sights that are made for real Glocks should work with this airsoft version.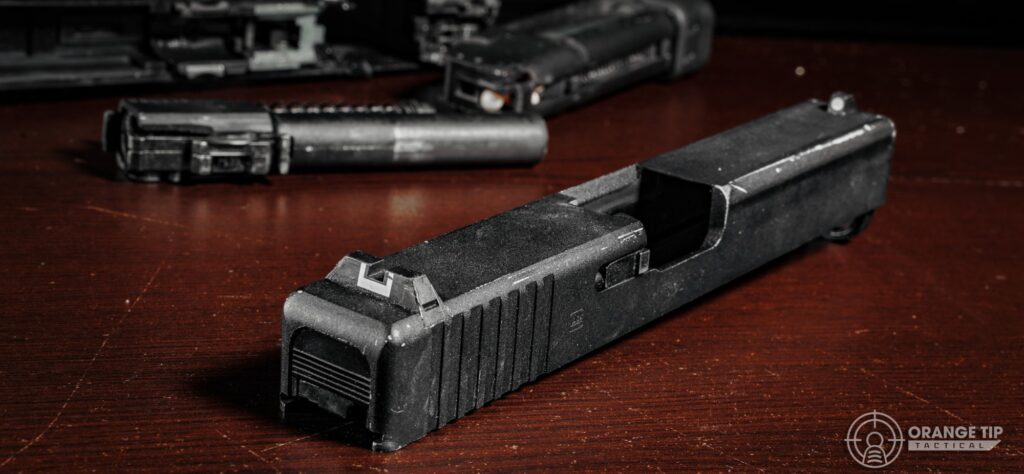 Our friends over at Pew Pew Tactical have an amazing guide for replacing your Glock sights, so go ahead and check them out if you need help!
Magazine
Personally, I have a love for CO2 guns, I believe they are far superior to green gas guns in every way… and this is by far the best CO2 magazine I have ever had the pleasure of owning!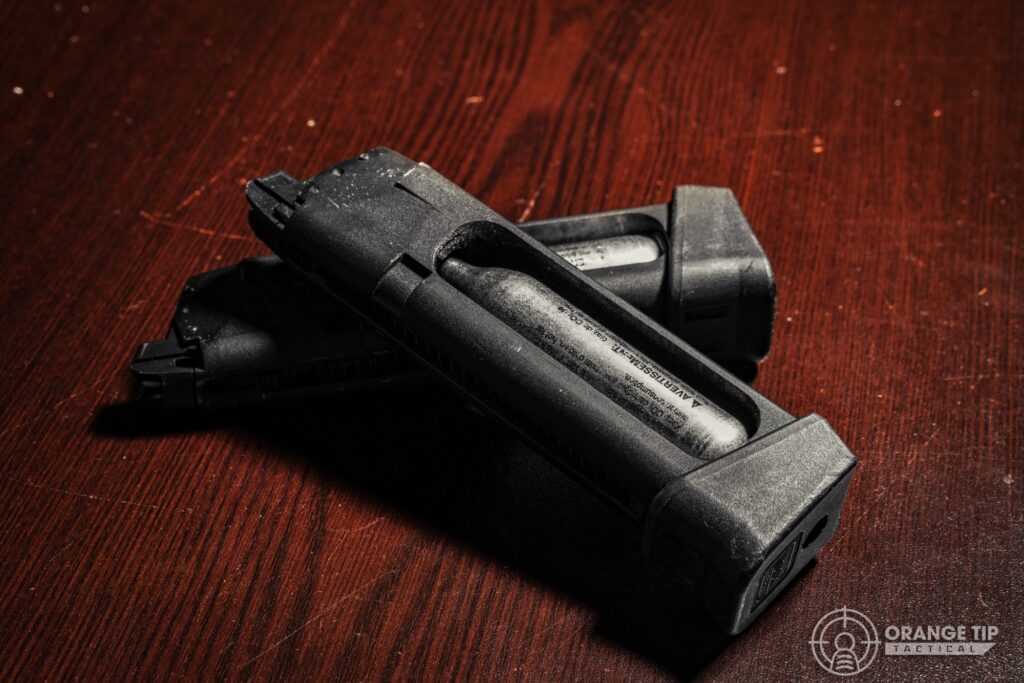 I have 3 magazines and none have died as of yet, which is pretty impressive since I generally run into problems with gas mags within the first few months. The mags are durable as well, and have yet to have a single leak during the 8+ months I have owned them.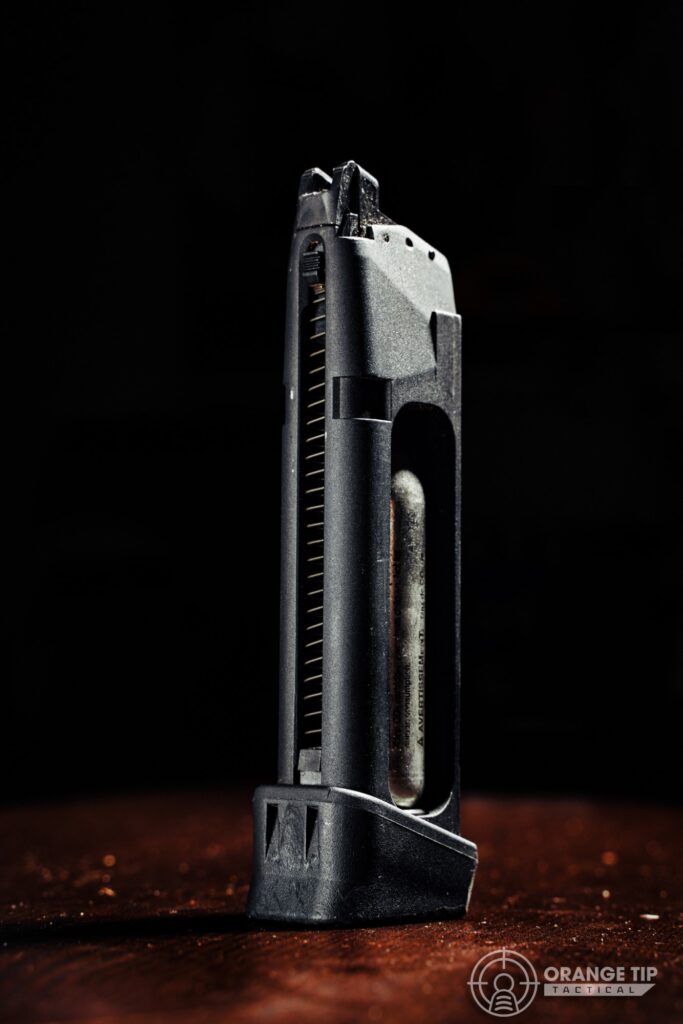 The consistency of the FPS is incredible, and I can normally make it through 3 full mags before having to change the CO2 (depending on weather conditions). It's worth noting that the FPS also doesn't drop off until the last couple of shots.
Changing CO2 cartridges is easy enough.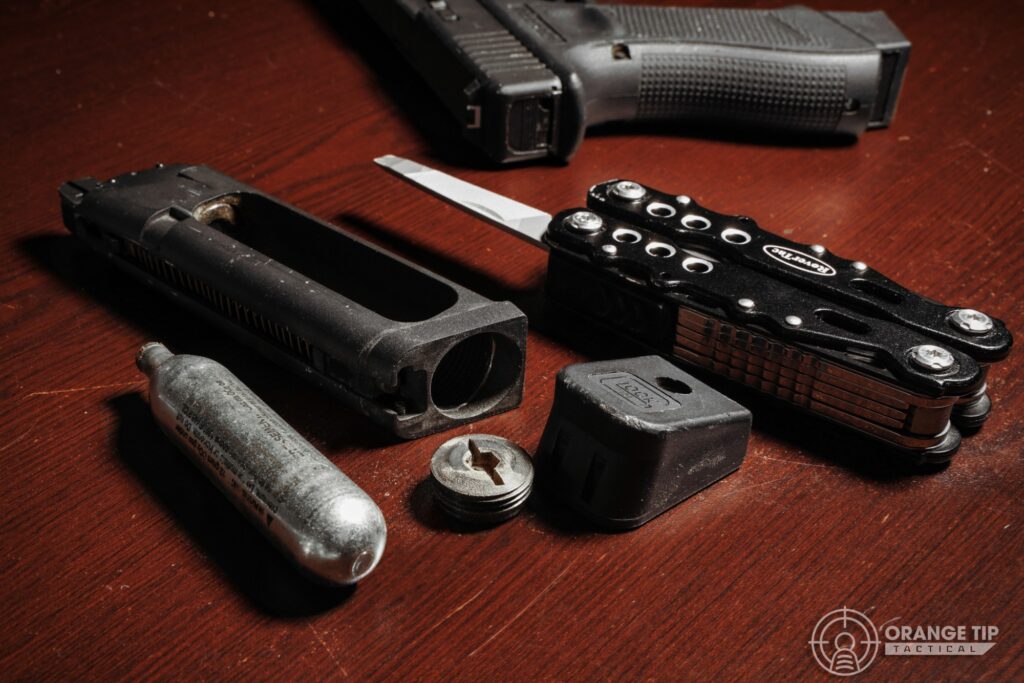 First, you pull the spring of the magazine upwards by grabbing the little plastic tab at the bottom where BBs normally sit, then you slide the extended base pad forward off of the magazine, they use either a hex key OR a flathead screwdriver and remove the large retention screw that holds the CO2 in place. Slide in a new cartridge, tighten retention screw, return the base pad, and you're good to go!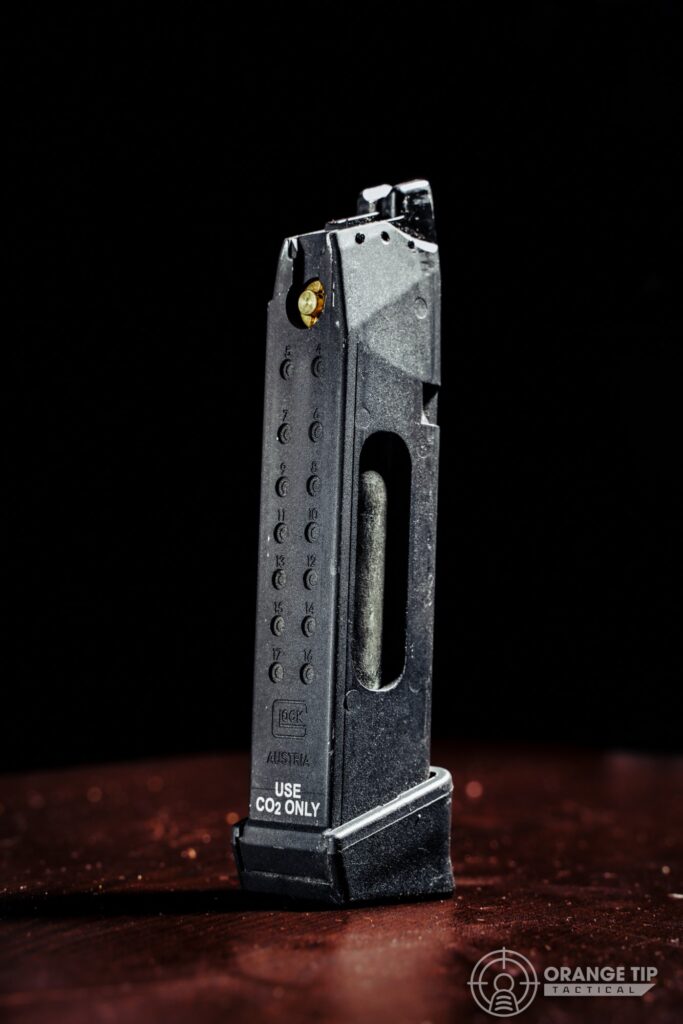 They are a bit hefty, however, it really balances the gun out and is great for training and practicing reloads. They also hold 17 BBs–just like the real deal–so you're looking at about 50 shots per mag before changing the CO2!
Trigger
The trigger is made from a durable injected molded polymer and for an airsoft gun, it's a very nice overall! Unfortunately, the trigger safety is more cosmetic than anything, as it has a weak spring and the tendency to lay flat to the trigger.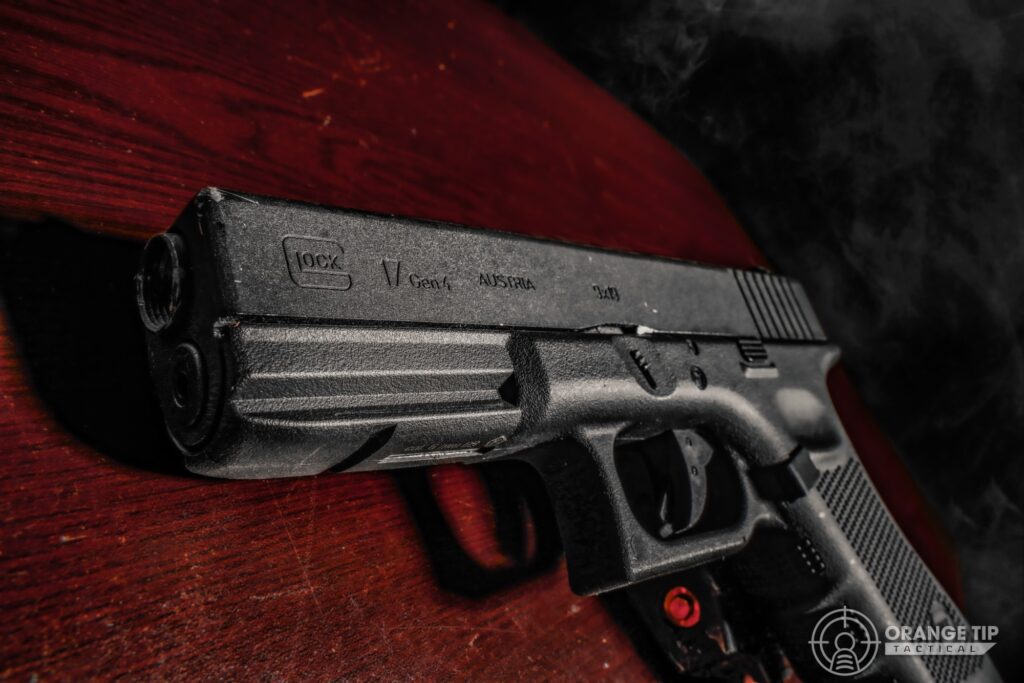 What I found to be the interesting thing about the design of this trigger is that there's no creep to it. There's no play at all, just a nice crisp break with a solid reset. It's like a switch, on or off… and I absolutely love it!
Though if you're not a fan of the stock trigger, there are aftermarket triggers available for fairly cheap on Evike!
28
at Evike
Prices accurate at time of writing
Prices accurate at time of writing
Hop Up
The hop up is easy to access, simply remove the slide from the frame and you can clearly see it under the barrel. Out of the box, the performance is outstanding, it shoots nice and straight with a direct parabolic arc. No BBs wildly swinging left or right–just nice and straight. With a little fine-tuning, this gun is a tack driver!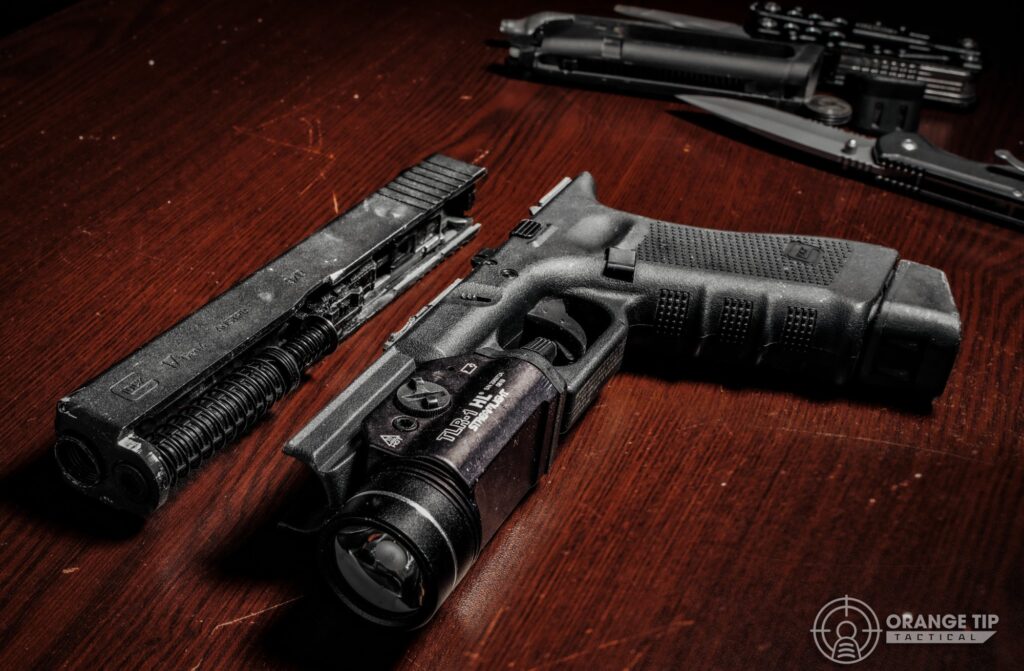 Grip
Now let's talk about my favorite part of this gun–the grip.
I'll start out by saying I am not a fan of Glocks, in fact up until I got this gun I hated Glocks. I grew up on 1911s and M9s and I always loathed Glocks due to the bulky and square grip that was never comfortable for me. This model changed my mind completely!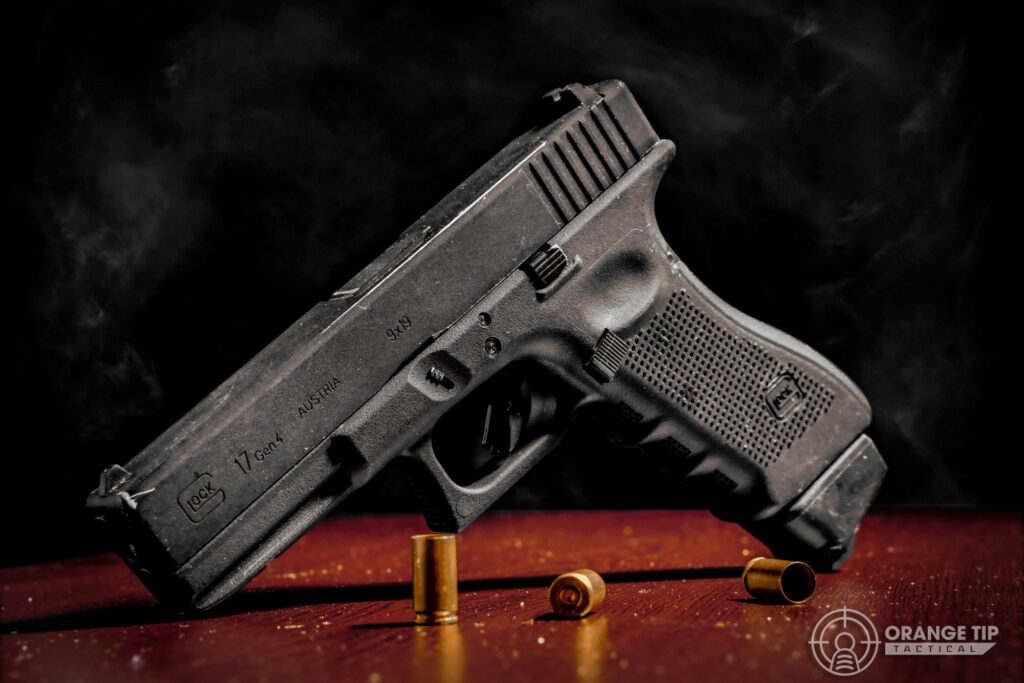 The grip fits my hand so perfectly as if it was made for me. It's slim in all the right places and yet doesn't slip in my hand like slim framed 1911s. The texturing is just the right amount–it's not so rough that it leaves your hand covered in marks but still gives you a good grip when wearing gloves.
It has a decent beavertail which allows me to get really high up on the gun to give me a low bore axis. The only problem is that it's not terribly deep and when wearing gloves, the slide can catch on the webbing of your thumb. This can be fixed by simply getting an extended backstrap that costs a few bucks on Amazon.
In fact there are dozens of different grips and backstraps you can use on this handgun making it extremely customizable!
The finger grooves on the frame are nice but they aren't so prominent that they get in the way or hurt your hand when shooting for extended periods of time. I do wish they were a little larger for when I wear gloves but for a stock grip, I am pretty happy with them.
So How Does it Shoot?
Well, I am glad you asked!
The table below shows you a more detailed look at how the Elite Force Glock 17 Gen 4 CO2 handles different BB weights:
| BB Weight | FPS | Joules |
| --- | --- | --- |
| 0.20 | 305.99 | 0.869 |
| 0.25 | 267.12 | 0.829 |
| 0.28 | 258.02 | 0.866 |
So, while it does have a generally low FPS, it's made for close combat distances!
It by far makes up for its seeming low FPS with extreme accuracy and reliability! I have found no trouble using this in engagements up to 25 yards–though, past that distance, you may have to start arcing your shots.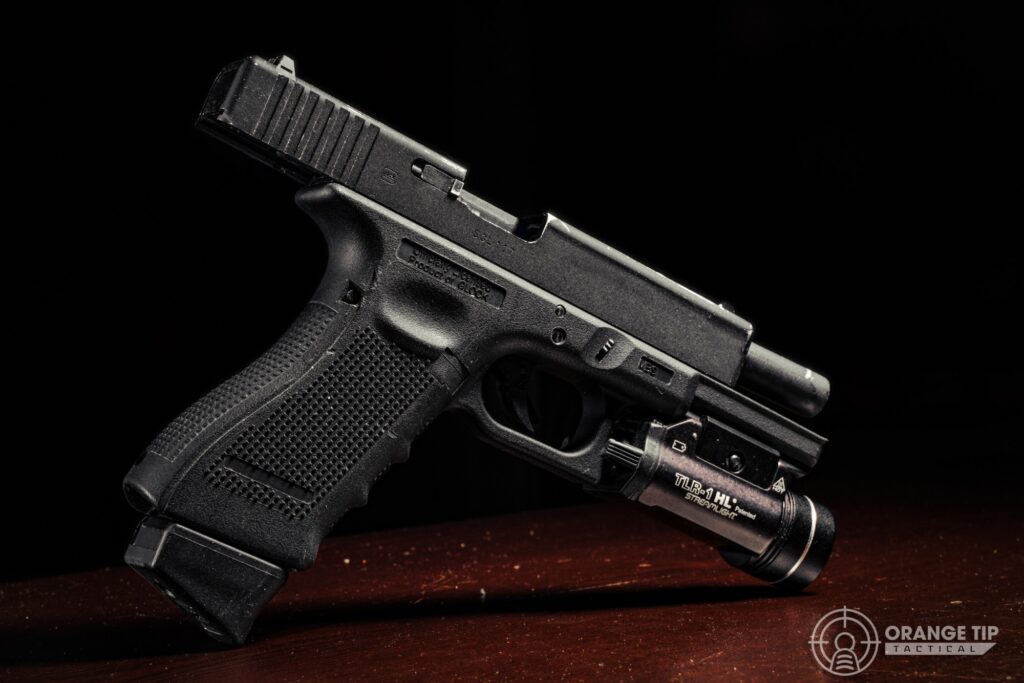 The low FPS makes it very suitable for indoor parks and CQB events, just don't expect to snipe across the map with this gun. With some upgrades and a little bit of tuning, this baby can be an absolute menace on the field!
Upgrades
So due to the design being so accurate to the real Glock, you can customize this gun pretty much any way you want!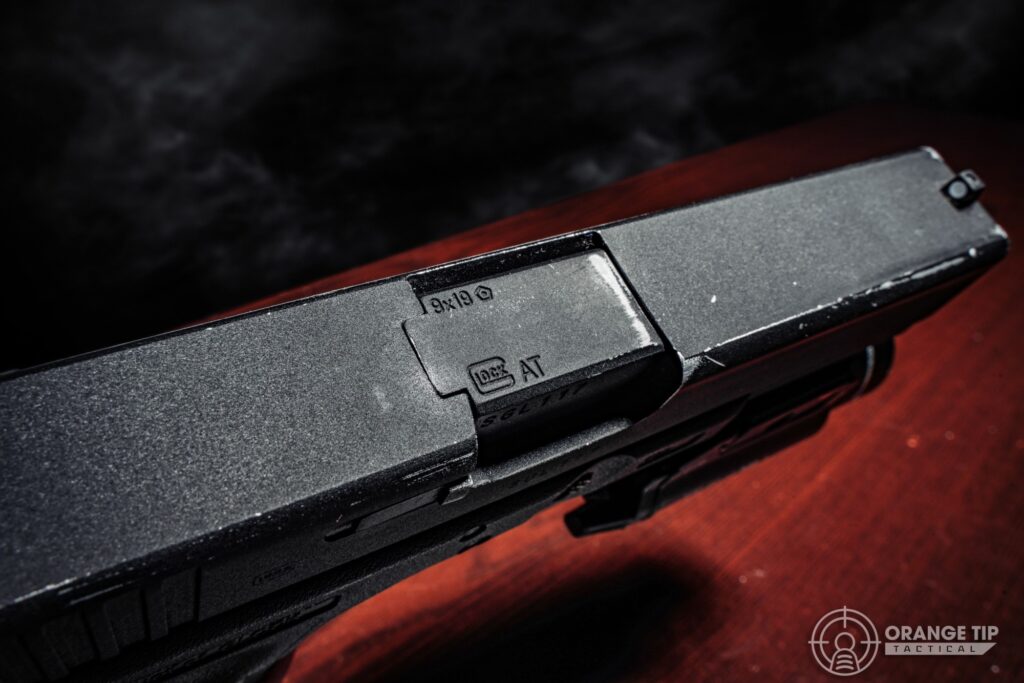 For obvious reasons you will have to get airsoft specific parts for things such as the barrel and trigger, but anything cosmetic should be compatible with real Glock parts! Just make sure you get parts that are specific to the Gen 4 Glock 17 and you're golden!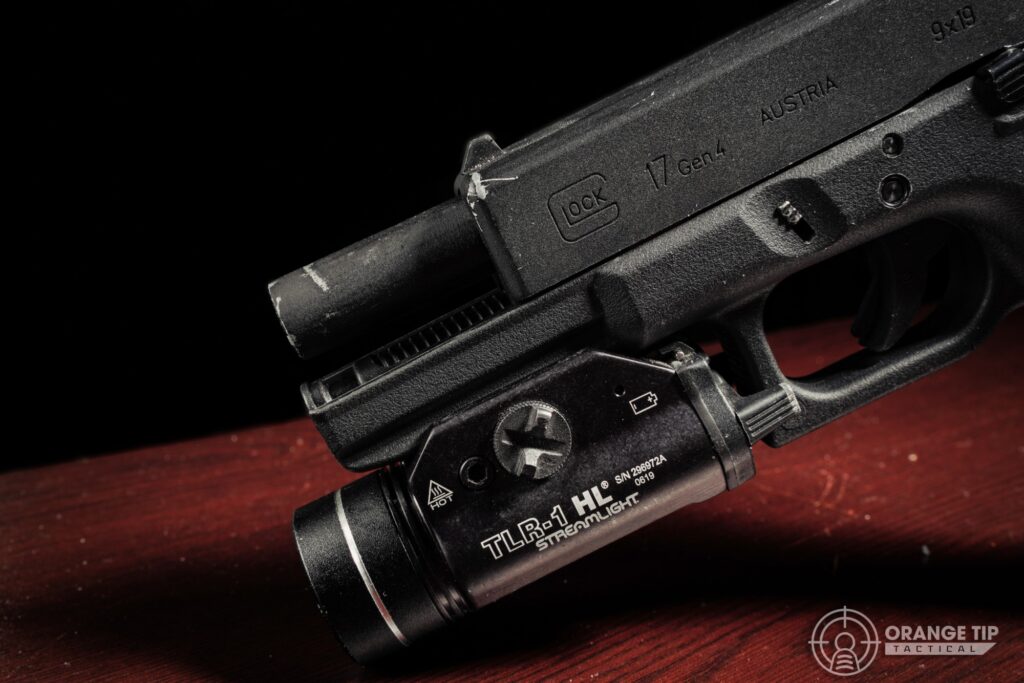 My personal recommendations are as follows.
Holster: You'll need a good holster to keep your hands free in the field (because, at some point during that 40-hour milsim game, you're going to want to eat and setting your baby in the dirt isn't an option), but not any old holster will do! Not only are Safariland hosters designed to fit real Glock 17s, but they're also designed to fit lights and keep everything nice and secure. There's a reason these holsters are so popular in law enforcement and security circles!
117
at Amazon
Prices accurate at time of writing
Prices accurate at time of writing
Light: Wanna play at night? Then you're going to want a pistol light. Sure, you could dual wield with a flashlight but why weigh yourself down with one more thing to carry? The Streamlight TLR-1 is a classic, duty-friendly pistol light.
138
at Amazon
Prices accurate at time of writing
Prices accurate at time of writing
Backstrap: As we mentioned above, the stock backstrap can be a little underwhelming. These backstraps let you adjust to your heart's (and thumb webbing's) content!
26
at Amazon
Prices accurate at time of writing
Prices accurate at time of writing
Sights: The stock sights that come mounted on this pistol are great for daytime use, but as soon as the sun sets–or you step inside a building to clear it–you're going to have a hard time getting on target. These tritium-powered night sights glow brightly in dim lighting and make it easy to see where you're pointing. Pair them with a light to be the ultimate, unstoppable commando!
99
at Evike
Prices accurate at time of writing
Prices accurate at time of writing
Texturing: The grippiness of your grips is a personal preference, so you should be able to adjust it. If you find the stock grips a little too slick for your liking, slap on some TALON textured grip stickers.
20
at Amazon
Prices accurate at time of writing
Prices accurate at time of writing
Enhanced Magwell:
119
at Evike
Prices accurate at time of writing
Prices accurate at time of writing
If you want a more comprehensive guide for upgrading your Glock, Pew Pew Tactical also has an article about that! Check out their Best Glock Upgrades Guide!
By the Numbers
Reliability: 10 /10
I have literally never had a misfeed or malfunction with this gun that wasn't my fault. Gas consumption is great and mags last at least 2 full mags without noticing a FPS dip.
Accuracy: 9/10
This pistol is extremely accurate and consistent with it's accuracy, small tight groupings that can easily be replicated. BBs fly nice and straight with a decent arc without yawing left or right.
Effective Range: 7/10
Range is decent for the shockingly low FPS, despite being CO2 powered. Great for CQB and medium ranged firefights, and within 25m it is an amazing sidearm. By no means are you going to be hitting people from across the field with this gun.
Rate of Fire: 10/10
Nice and snappy pistol that goes as fast as you can pull the trigger. It's semi auto only with this model, but due to the lightweight slide and powerful CO2 blowback there is no way you are going to beat the gun before it resets.
Ergonomics: 9/10
For a Glock brand Glock it's surprisingly very comfortable in the hand. The new ergonomics of the Gen 4 were specifically designed to be more contoured to the user's hand. Due to its modularity, it can be modified to fit many hand types as well.
Looks: 10/10
The attention to detail really stands out on this handgun! It is almost an identical copy of the real firearm with accurate markings and even internals to match! Side by side with a real Glock, you cannot tell the difference!
Customization: 10/10
The Glock platform is by far the most customizable pistol platform in the world. If there's a part you want changed, there's an aftermarket part for it somewhere. Due to this gun being so close to the real one, almost everything should be interchangeable. You may run into some problems using specific real world parts but there are plenty of accessories made specifically for the airsoft version as well! It's a Glock for God's sake!
Overall 10/10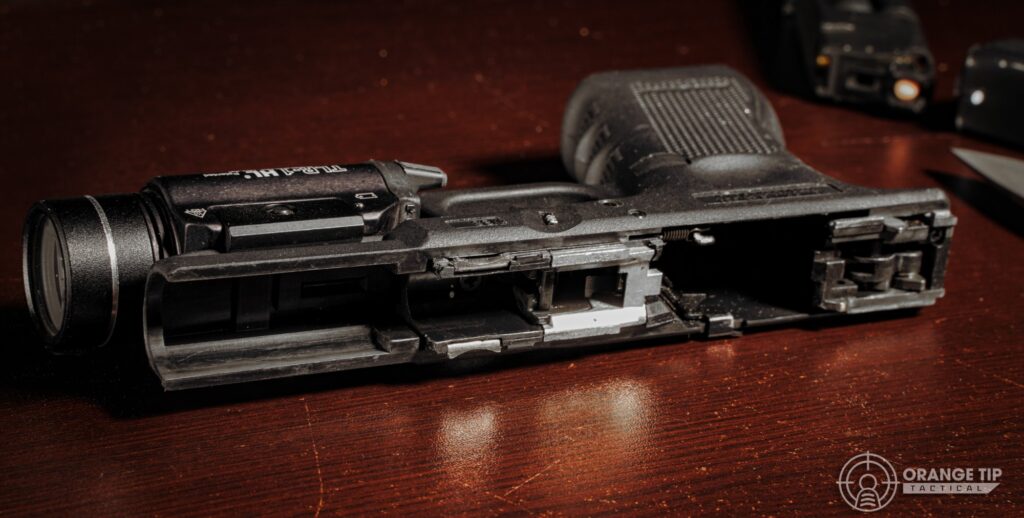 Conclusion
If you are looking for a reliable and rugged sidearm that will never malfunction, can stand up to a good amount of abuse, and able to be used on any faction then look no further!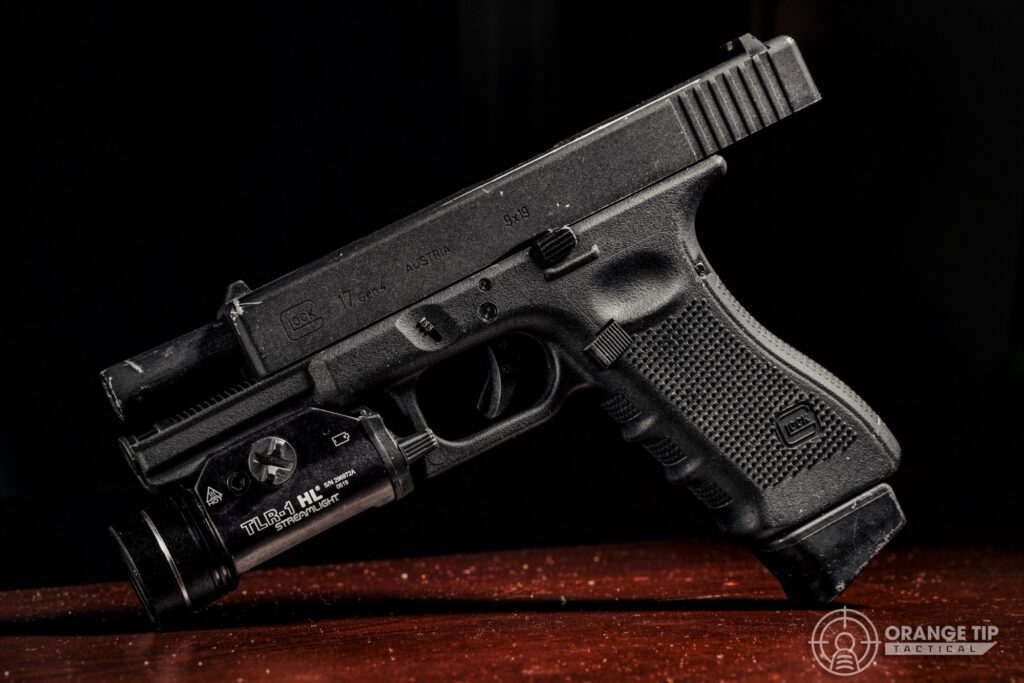 This gun is great out of the box and it is insanely customizable while also being accurate and feeling great in the hand! If you are looking for an at-home practice gun when you can't hit the range, then this gun will also fill that empty void in your heart. Mags are a bit expensive but they are absolute quality especially when compared to any green gas mag. This would be great for a beginner or an expert!
170
at Evike
Prices accurate at time of writing
Prices accurate at time of writing
There's a reason that Glock is the most popular handgun platform around the world, it gets the job done right with no frills!
Have you tried out one of these beauties? Want to? Leave us your thoughts in the comments below! And since you're here, check out some more great gas pistols!